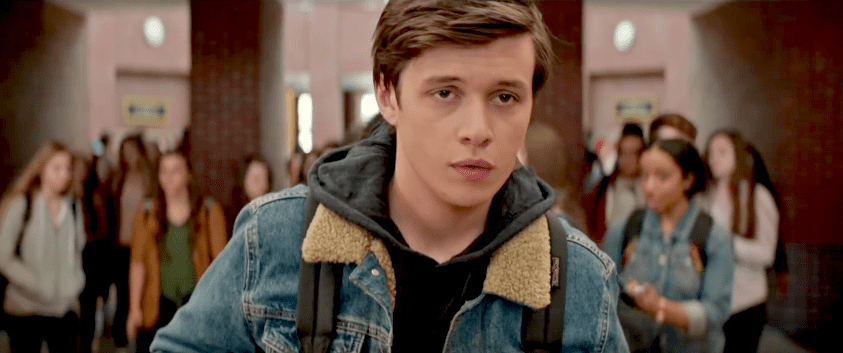 Vanilla is a delicious flavor. Especially if you're in the right mood for it. Loving vanilla doesn't mean you can't love more daring or less common flavors. But you deserve a good scoop of vanilla on occasion. The best thing that can be said of Love, Simon — and this is stronger praise than it sounds — is that it's very vanilla. Imagine a cross between classic rom-coms like Sleepless in Seattle and Never Been Kissed and then just flip it a teensy-tiny bit until it's gay. Not queer, mind you; we're going for vanilla.
Love, Simon, the new film directed by gay TV power-producer Greg Berlanti (Flash, Riverdale, Brothers & Sisters, etcetera), is based on the novel "Simon vs. The Homo-Sapiens Agenda". Though the novel's title (I haven't read it) suggests something less pro-heteronormativity, the film version is quite happy with assimilation. The only thing about Simon (Jurassic World's Nick Robinson) that "reads" as gay or at all discomfited by his suburban nuclear family life is his inner monologue in which he tells us about his "huge-ass secret".  His life gets complicated when he falls in love over email with an anonymous classmate who calls himself "Blue"…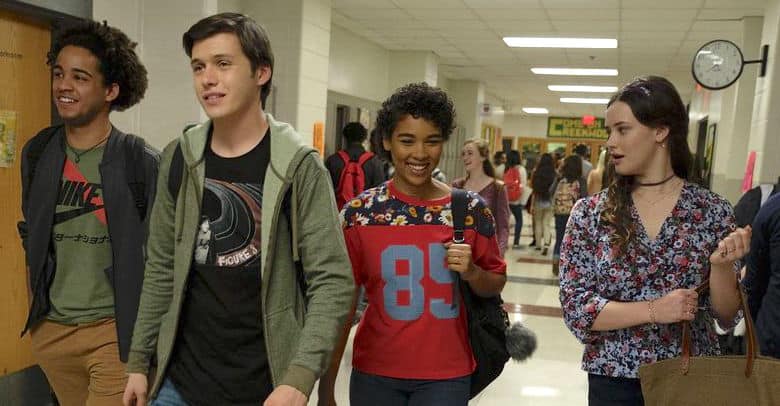 Another obnoxious classmate named Martin (Logan Miller) finds out about them and threatens to out Simon unless… [nope, no  spoilers!]
Since Simon is a teenager in a diverse seemingly progressive suburb of Atlanta, the biggest mystery of the film is not who "Blue" is but why Simon is so nervous about coming out. You immediately get the sense that his parents will be fine with it. They're played by Jennifer Garner and Josh Duhamel, both exuding stuffed animal levels of cuddly unconditional love.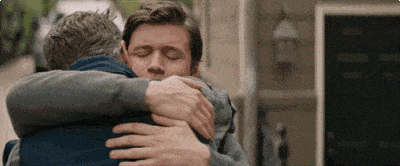 Simon's friends are nice and chill about virtually everything except their own romantic dramas. Jorge Lendeborg Jr is a sweet funny stand-out in the supporting cast as Simon's straight friend Nick, who is flattened by his own crush on one of their mutual girlfriends.
There's a lovely if overtly scripted moment in the film when Jennifer Garner gets to be a wildly affirming super-mom. She tells her son he can stop holding it in and just breathe now. Nick Robinson leans a bit hard into this 'Simon is too careful / tense' notion because as leading man star turns go, he risks walking on the bland side. But here's the thing: It's easy to quibble with Love Simon but when I caught myself doing just that, I felt ungrateful and quickly went back to just smiling through it. The movie is consistently funny and charming, too. At its core Love Simon is a good-hearted mainstream movie about a gay kid and how many of those do we get? Not many. In fact, not any.
Until now.
Love Simon is the very first wide-release studio movie about a gay kid falling in love. It might be long past due but it's also right on time. So cheer it on.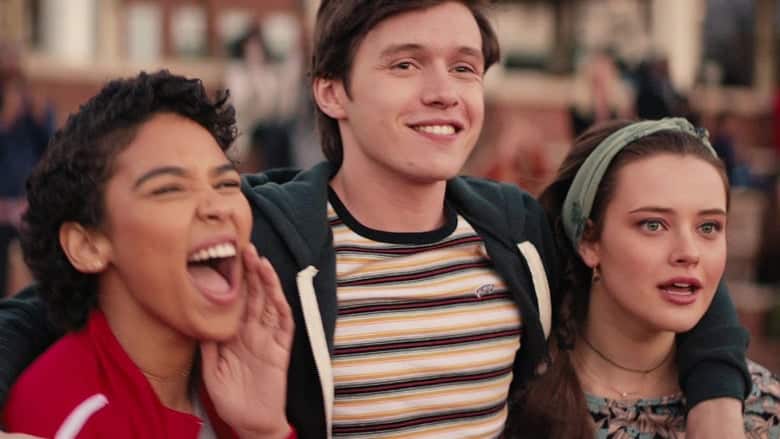 Will Simon meet his online soulmate and live happily ever after? Will he sort out the mess he's made of his life by not being his true self? Despite mandatory plot obstacles and playfully sustained "who is it?" cinematic interludes about Blue's possible identity, Love, Simon is not a twisty film and it aims to reinvent no wheels. But predictability can be a comforting asset. The mainstream rom-com genre is vanilla to the core. Love Simon isn't interested in changing the formula, it's just throwing rainbow sprinkles on top.