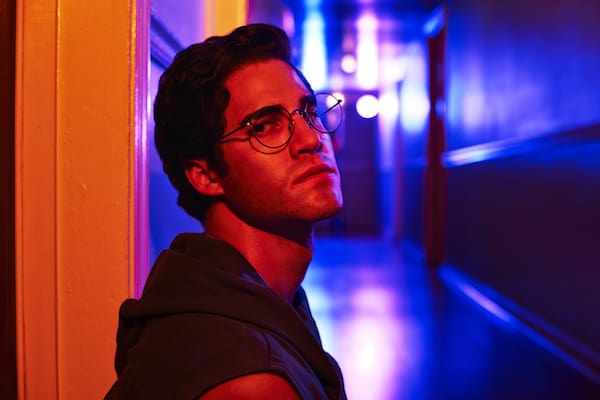 From the finish line of The Assassination of Gianni Versace: American Crime Story, this season feels even more muddled in hindsight.
After weeks of unraveling Andrew Cunanan's motivations backward through time, tracing his pathologies all the way back to childhood, last night's finale episode brought the story to its only fitting conclusion with Cunanan's suicide.
The series touched on a variety of potentially interesting topics — from prejudices against the LGBT community to resentment between the haves and have-notes — but none felt nearly as well-developed and clearly articulated as it could. A lot of it has come down to the lack of known details surrounding Cunanan's killing spree and upbringing. The combination of his penchant for spinning elaborate tales and his desperate death left so many unanswered questions. It gave writers far too much leeway to embellish and rely on some of the usual Ryan Murphy, ham-handed theatrics.
Despite the series' strong start, much of the luxurious aesthetic fell away instead to shift focus off Versace. The upshot was getting more of Darren Criss' powerhouse performance, and it was important to shine a light on Cunanan's other, less well-known victims. The downside was too much time spent making assumptions about Cunanan's mental state and motivations.
The finale unfollowed with a bit more urgency as authorities drew closer to Cunanan in a tense chase and standoff. Plus, we got another appearance from the incomparable Judith Light as Marilyn Miglin, and any time she's on screen is a good one.
Let's recount the events that led to Cunanan's end in our recap, below.
We begin the conclusion of this story the same way it started: the titular assassination of Gianni Versace.
From those fateful steps, Andrew makes a beeline to a houseboat where he holds up to watch the news coverage.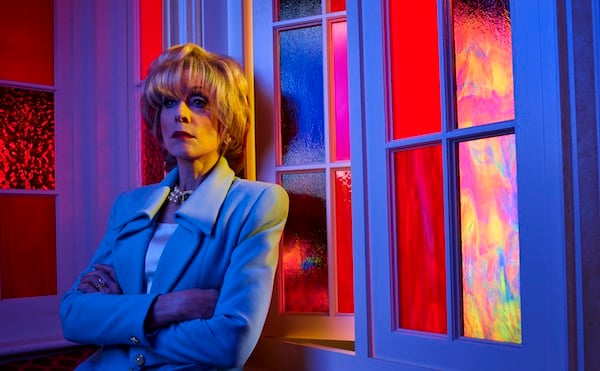 Lee Miglin's widow, Marilyn, is in Florida filming for the Home Shopping Network. FBI agents think it's best for her to leave the area, given their suspicion that Cunanan is still local. She's frustrated they still haven't been able to catch him, but, more importantly, she's never missed a broadcast, and she's not starting now.
Not that Andrew has plans to stay in town. He steals a car to make a break for it, but police have set up checkpoints at all the major thoroughfares. Frustrated to the point of shouting into the horizon, Andrew gives up escaping by car.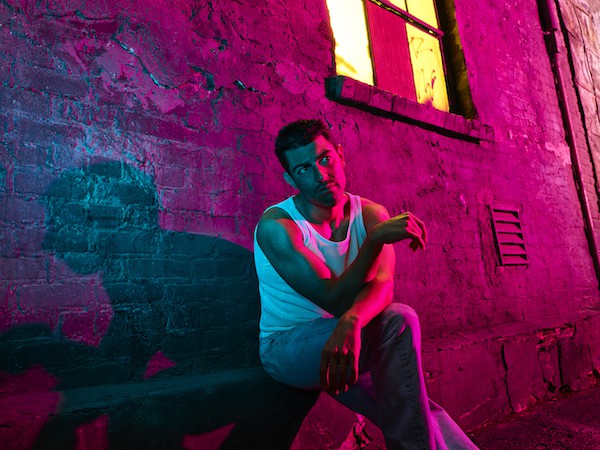 Police turn to Andrew's mother, but she's too heartbroken to be of much use to the police. They also track down Ronnie, Andrew's buddy (played by Max Greenfield in earlier episodes), but he's not eager to throw his friend under the bus, either. Instead, he opts to deliver a powerful (if not overly dramatic) speech to the authorities about how Andrew disgusted them "before he was disgusting." It's an impassioned monologue about their prejudices against gay men; an indictment to society's blind eye to problems plaguing the LGBT community (including a literal plague) that, despite feeling a little heavy-handed, still resonates today.
Now stuck in the houseboat, Andrew starts running low on supplies. Desperate for food, he turns to the cans of dog food, but he's hardly able to keep it down. He could not be farther from those free-wheeling nights at the Mandarin Oriental.
As he binges TV coverage, he manages to catch Marilyn shilling her perfume. Marilyn is relaying a story about growing up, and it clearly hits Andrew somewhere deep down. He runs to a pay phone and calls, of all people, his father in Manila. Presumably, the show wants us to believe he was moved by Marilyn's TV pitch.
His father tells him he's coming for him and to be ready in 24 hours. Modesto promises to be on the next plane to get him out of there.
Of course, that's a lie. Andrew catches Modesto on TV bragging about how he's been in close contact with Andrew and how Andrew has entrusted him to negotiate the film rights to his story. (According to Modesto, the title was to be "A Name to Be Remembered By.") Modesto also denies that Andrew is nor has he ever been a homosexual. Realizing his father's not coming, Andrew shoots the TV.
He wheels in a massive projector to watch Versace's funeral. Now fully resigned to his fate, he eats dog food easily and catches a cockroach under a glass. ("It's a metaphor, stupid," the show seems to be telling us.) He watches the grand mass and sings along to the hymn, which is a bit of stretch, even for Ryan Murphy.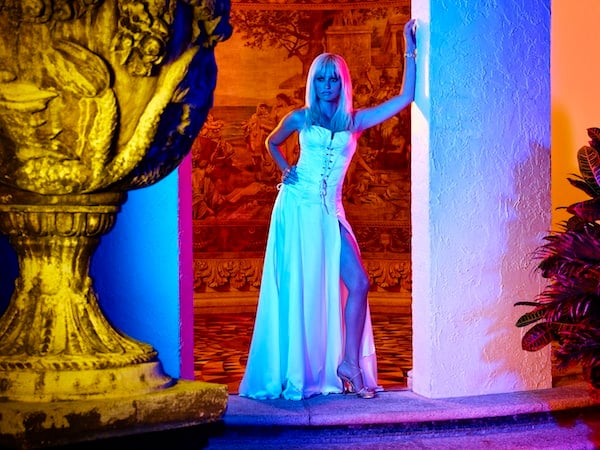 The grandiose services are difficult for Versace's partner, Antonio. First, Donatella tells him that, although Gianni willed him one of the Versace homes on Lake Como, the residences all belong to the company now. Therefore, they weren't for Gianni to give. Sorry, Antonio! At the services themselves, the priest, unsurprisingly, doesn't acknowledge Antonio, refusing to even touch his hands as he comforts Gianni's siblings.
Back in Miami, someone comes to check in on the houseboat Andrew has been crashing in. Andrew is able to scare him off with a warning shot, but it's too late. The jig is up. He watches as reports come in about his exact location and authorities surrounding the houseboat.
He heads up to the bedroom, seeing an apparition of his childhood self. It all ends like this. Smoke bombs come crashing in the windows and police knock down doors. As they wind their way upstairs, Cunanan puts a pistol in his mouth and kills himself.
We see a flashback to the (likely completely fabricated) meeting between Andrew and Versace. Andrew is trying all his tricks to seduce his way into Versace's orbit — intellectually and romantically — but it doesn't work. Versace instead encourages him to finish his novel, become a designer, do something. He wants to inspire Andrew, to nourish his genius.
Even in this (probably completely made up scenario) both men are blind to the other. On the one hand, Andrew can't see how he can't just keep faking it until he makes it. To earn the respect of the people he admires, he's needs some substance behind all style. Versace can't understand how not everyone has the opportunity to develop their genius with the support he enjoyed. In another world (a third world, outside reality and this alternate telling), maybe the two of them could have actually learned from one another.
Marilyn Miglin receives word that Andrew is dead and finally seems to be at peace that this is "done." In her dressing room, she reveals she's been receiving letters about Lee and all the people whose lives he touched. She doesn't understand why he never spoke to her about these people — probably out of a mix of humility and maybe hiding some of his alleged homosexual affairs — but she answers each letter thanking them for keeping his legacy alive.
In Italy, Donatella confesses she ignored a call from her brother the day he was killed. She's heartbroken over the decision, but what she should be worried about is how she treated Antonio. Versace's lover takes a handful of pills and booze, but is found by the maid. (He survived.)
Gianni's remains end up on an elaborate altar, surrounded by gilded gold. Andrew's final resting place is a much less glamorous nestled in a community mausoleum. It's the ultimate disappointment for Cunanan: Spending the rest of eternity blending in, being ordinary.
What did you think of this season?