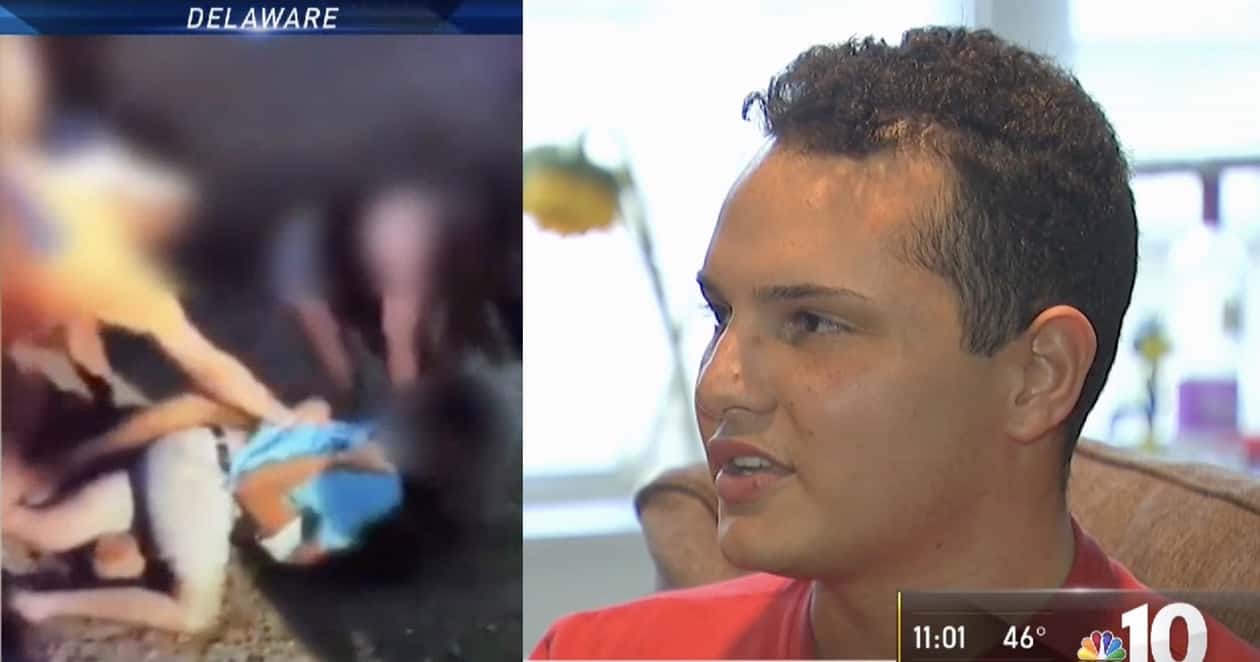 A gay man's leg was broken in an alleged homophobic attack by members of a University of Delaware fraternity at a joint-hosted Phi Gamma Delta and Kappa Sigma Xi-Lambda off-campus party last Friday.
According to Valdez, he was invited to the party, taking place on North Chapel Road, and spent several hours there before the assault. After going outside with a friend, several parties attendees, who The Review has been unable to identify but are believed to be students, approached Valdez, and one of the individuals uttered homophobic remarks toward Valdez.
In response, Valdez lifted his middle finger to the individual, who subsequently pushed Valdez to the ground. Valdez retaliated by pushing the individual back, at which point a fight broke out, resulting in Valdez's injury.
"I got up and pushed them back, and then they all started throwing punches," Valdez said. "I fell and broke my ankle, and they still kept going until my friend Erica … tried to pull them off. I was literally just walking to their backyard with my friend and then they just targeted me and came towards me."
…The Review has been unable to receive accounts from other witnesses, and leadership from the Phi Gamma Delta fraternity, an off-campus fraternity that the university does not appear to formally recognize, has not responded for comment. Kappa Sigma Xi-Lambda, the other fraternity involved, is recognized by the university but is currently suspended for disruptive conduct and alcohol.
Video footage of the attack was captured and broadcast in a report on NBC10 Philadelphia, which reported:
"Valdez said he was waiting for a friend to come out of the bathroom when a frat brother walked up to him and told him to leave. When Valdez told him he was waiting for his friend, the frat member allegedly called him a homophobic slur and pushed him from behind as he walked away."
Valdez's leg was fractured in the attack.
Said Valdez to the station: "They were just being rude, telling me to leave, calling me names."
Said University of Delaware President Dennis Assanis said in a released statement: "This kind of reprehensible behavior is not tolerated at the University of Delaware. We will take all appropriate measures in the student conduct process to ensure any offenders are held accountable for their actions."
Watch: