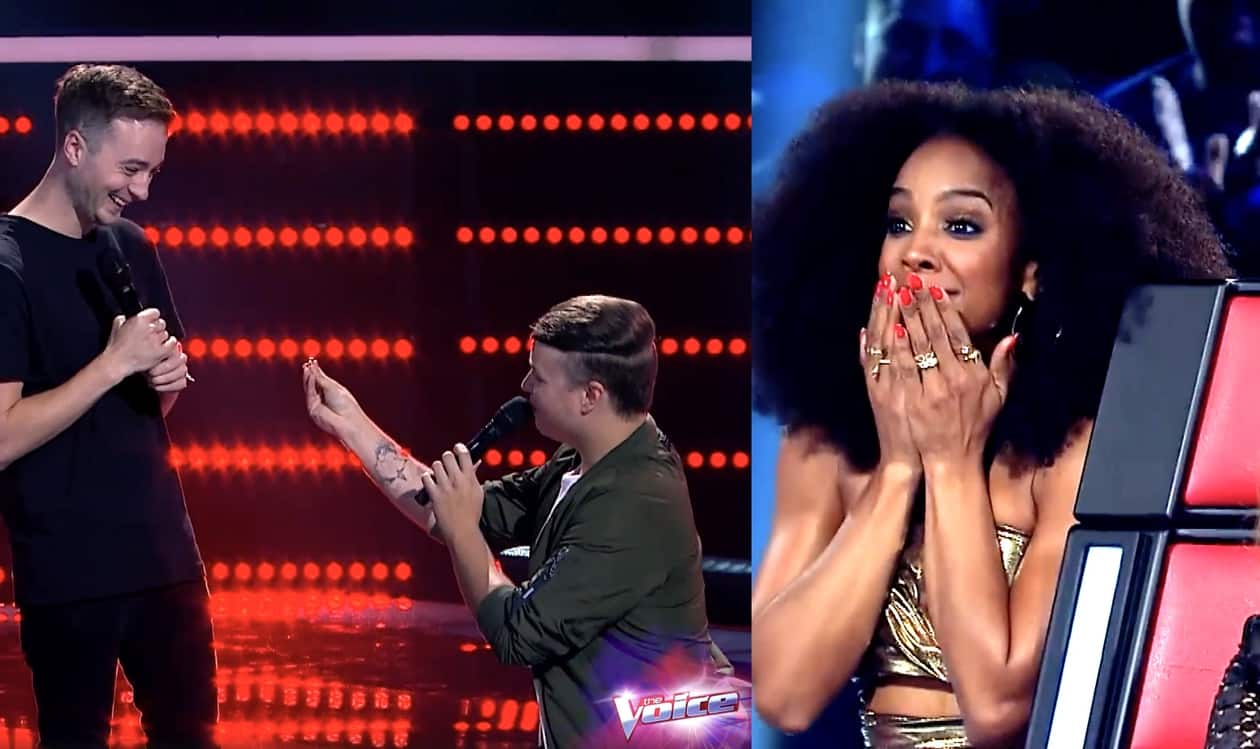 A big surprise took place on Australia's The Voice last night, shocking judges Kelly Rowland, Boy George, Joe Jonas, and Delta Goodrem.
Gay contestant Nathan Brake had just finished a cover of Nick Jonas's "Jealous" when it was time for him to make a decision about which judge's team he would join.
"I've made a decision," said Brake, adding, "I've also made another decision."
The judges looked confused. Brake then asked for his partner Mitchell to come out from backstage, and got down on one knee to ask him to marry him, prompting shrieks from the judges and audience.
Said Brake: "I just wanted to bring you out here because we've had a beautiful six years together. And I'm really nervous. You've been a constant support to me these past six years, so I just wanted to ask you, will you marry me?"
Said Rowland to the couple: "I promise you no matter what decision you make. Keep my name on the wedding because what I will do is perform 'When Love Takes Over' at the wedding."
Watch:
Here's Brake's "Jealous".