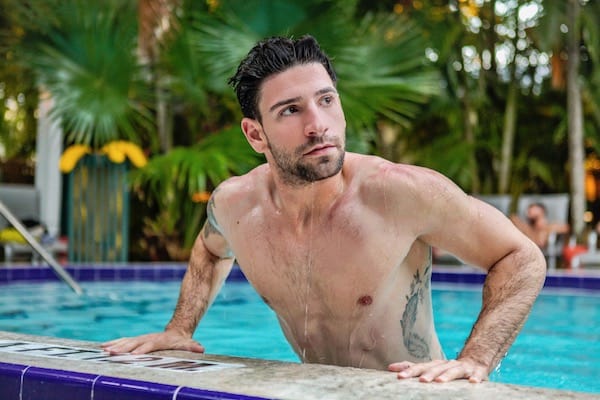 Look, we get it. Between work stress, the everyday onslaught of horrible headlines and the any day now mass exodus off Facebook, it's tough to keep up with friends. Round up your buddies and plan an unforgettable getaway to one of our favorite destinations: Key West.
You may have raged in Vegas or taken a big bite of the Big Apple in NYC, but Key West offers gay travelers an utterly unique vacation spot that blends fun in the sun with the "One Human Family" ethos that's made it a must-visit for the LGBT community.
Leave your inhibitions behind, and cut loose with these suggestions for you and your best buds.
There's no better base of operations than Island House. The acclaimed all-male, clothing-optional resort is an idyllic getaway for any gay man. All shapes and sizes are welcome and celebrated, so worry not about dropping trou around the perfectly heated pool.
In fact, you could spend the bulk of your trip at the pool at Island House, and it would still be a worthwhile vacation spot. It's the center of the social scene at the resort (and the rest of the island, really). Locals swing by for the daily happy hour, where guests drink free (yes, even top-shelf liquor). It's the best way to get loosened up without blowing your budget. On Sunday afternoons, the weekly naked pool party pumps up the jams and naked shot boys pass around delicious drinks.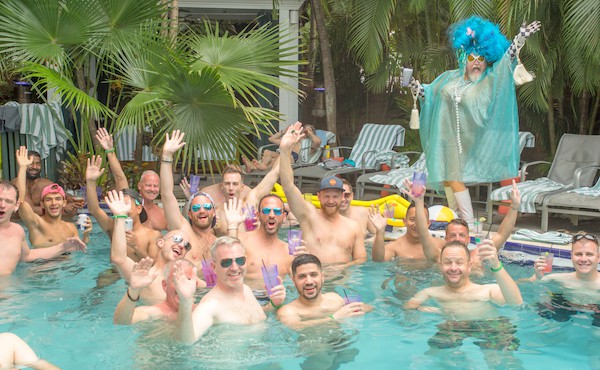 If you tire of lounging poolside, you can venture up to the sundeck to catch some rays, or take a dip in either the indoor or outdoor hot tubs. You and your buddies won't have any trouble finding a good time around the property (though indulging in those carnal desires isn't required to enjoy your stay). However, if the mood strikes you, there's also a 24-hour video room (or, as it's affectionately referred to around Island House the "library" or "cultural center") to satisfy your needs.
When you need a break from the social scene, retreat to one of Island House's comfortable rooms. Get your group together in the luxury two bedroom apartment and enjoy a full kitchen with island seating, a living room with leather sofa, a private porch and two separate bedrooms. It's a great home base to come back to for a little bonding with old friends (and maybe a few new ones you pick up at the pool).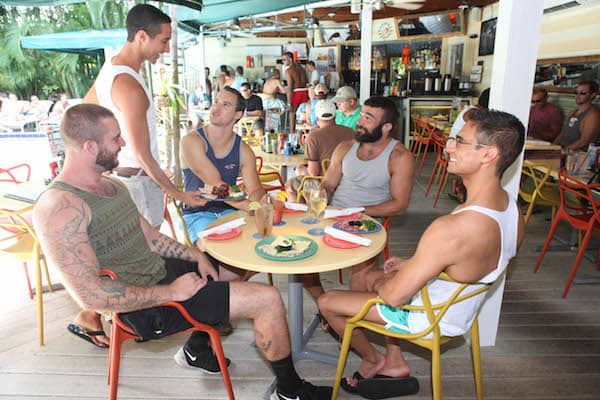 You won't have to worry about going hungry at Island House either. We've already shared some of our favorite dishes in Key West, but you could eat like a king without ever leaving the property. The 24-hour café boasts some of the best food on the island, and you can order just by using your room number. (Chances are you won't be wearing any pockets in which to stick a wallet.) However, the Key West institution Pepe's is just a short walk away, and their breakfast specials are like delicious hangover antidotes.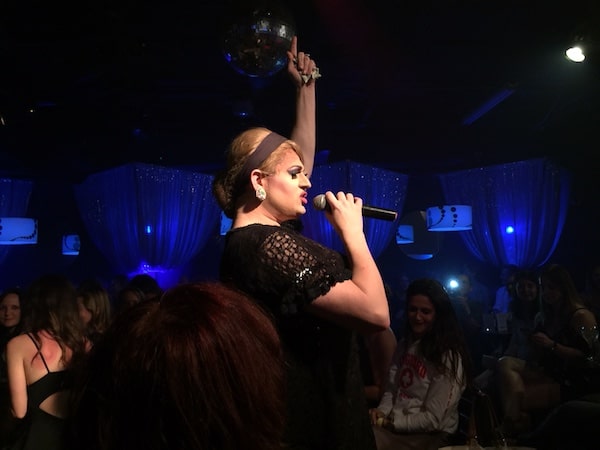 We all have that one friend that can't go a whole vacation just relaxing, so luckily there's plenty to see and do around the island as well. Keeping in the spirit of a boys weekend bender, head to a drag show at Aqua. The polished, professional queens put on one helluva show, so come packing plenty of singles.
Save some of those dollar bills for the boys at Bourbon Street Pub. The video bar has some of pop's biggest hitmakers playing on several screens as go-go boys shake their stuff and get friendly on several bars.
No trip to Key West would be complete without a ride aboard the Blu Q, Key West's longest-running all-gay charter. They specialize in all-male, clothing-optional excursions for an unforgettable day on the water sailing, snorkeling or paddle boarding.
By the end of the weekend you'll leave with plenty of memories (and probably very few tan lines).