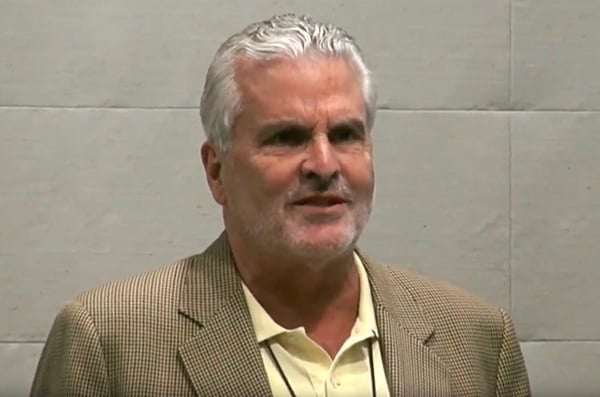 RIP. The poet J.D. McClatchy has died: "His death, from cancer — an illness that had been grist for poems in recent years — was announced by Random House. The author of eight volumes of poetry, Mr. McClatchy was considered one of the country's foremost men of letters. He was also a prolific editor, anthologist, translator and critic, as well as the author of a string of acclaimed opera librettos, among them "Our Town," for Ned Rorem's setting of Thornton Wilder's enduring drama of village life, and the Metropolitan Opera's condensed English-language production of Mozart's "Magic Flute," designed by Julie Taymor."
DIVAS. Things that Patti LuPone is hating on today.
KEVIN MCCARTHY. House Majority Leader Kevin McCarthy (R-CA) laughably claims Trump isn't thinking at all about Robert Mueller. "You know what, I see him in all these different natures," he replied. "This man focuses just on the work."
YIKES. I downloaded the information Facebook has on me.
ROGER STONE. Fire Sessions and Rosenstein, not Mueller: "I'm not recommending the firing of Mr. Mueller, but I am recommending a housecleaning at his Justice Department."
ANDY COHEN. Kicked off the dating apps.
HONG KONG. Banks and law firms join forces on behalf of British lesbian: "Goldman Sachs Group Inc., Credit Suisse Group AG and Nomura Holdings Inc. are among 15 financial institutions that have filed an application to intervene in the case of a woman — named in court documents as QT — who sued after the government rejected her application to reside in Hong Kong as a dependent of her same-sex partner. Hong Kong's highest court is now considering an appeal filed by the government after a court ruled in favor of QT in September."
RETIRED. Hurricane names Harvey, Irma, Maria, and Nate.
Harvey, Irma, Maria & Nate are retired from the Atlantic tropical storm name list by the World Meteorological Organization Region IV Hurricane Committee, and replaced with Harold, Idalia, Margot, & Nigel. Will first appear on the 2023 list. @NWS @NOAAComms @NHC_Atlantic @NOAA pic.twitter.com/0Z2lVU9VzA

— National Hurricane Center (@NWSNHC) April 12, 2018
NYC. The death of Chelsea's 8th avenue.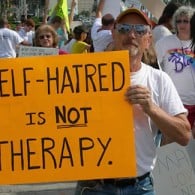 HAWAII. House passes ban on gay conversion therapy for minors: 'House lawmakers added amendments to the bill to clarify its intent — that banning "sexual orientation change efforts" include attempts to alter a person's gender identity, gender expression, or gender-nonconforming behaviors. The amendments also specifically identify which therapists, counselors, or health professionals are prohibited from engaging in conversion therapy. For example, if a person is a licensed therapist or mental health professional but is acting in a role as a spiritual or religious advisor — and not in a professional capacity — they will not be threatened with discipline or the loss of their license.
ILLINOIS. Lawmakers advance bill requiring schools to teach LGBT history: "The Senate Education committee endorsed the measure 8-2 on Tuesday after a House committee approved a nearly identical version of the plan. If enacted, Illinois would become just the second state to approve an LGBT inclusive curriculum."
BERMUDA. Gay tourism chief begs people not to boycott: "As a gay Bermudian, I feel pretty lucky to have been born here. I would not have moved back to Bermuda if I was not convinced it was a welcoming place where we can openly be ourselves. For that matter, I would not have moved back if Bermuda did not have immigration rights for my same-sex partner."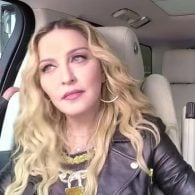 VERSACE. Madonna was one of the first at the Versace mansion after Gianni was shot: 'At the time, Madonna had an expansive house on the Miami mainland, and was a frequent guest at the Versace mansion. It would not have been a stretch to imagine her stopping work on the album upon getting news of a close friend's death and flying to Miami. But how would she have gotten into the home without anyone knowing until now? One of the things the show did get correct is that it was a media circus outside of Casa Casuarina following the murder. Yet the scene in which Donatella Versace walks into the house through the front doors at the main steps was complete fiction: The home had far more private entrances in the back. It's likely Madonna was able to sneak in, and if someone had found out then, we all would have known about it by now. '
HARD CIDER. New 'Kinder Cider' benefits LGBT equality.
ROAST OF THE DAY. Trixie Mattel roasts….
THIRSTY THURSDAY. Fine wine via Jamari Fox.