Two gay writers have taken this year's Pulitzer Prizes in fiction and poetry. Less by Andrew Sean Greer (Lee Boudreaux Books/Little, Brown and Company) has won the Pulitzer Prize for fiction, and Half-light: Collected Poems 1965-2016, by Frank Bidart (Farrar, Straus and Giroux) has won the Pulitzer Prize for Poetry.
Here's the synopsis of Less, from Greer's website:
You are a failed novelist about to turn fifty.  A wedding invitation arrives in the mail: your boyfriend of the past nine years now engaged to someone else.  You can't say yes–it would all be too awkward–and you can't say no–it would look like defeat.  On your desk are a series of half-baked literary invitations you've received from around the world.
QUESTION: How do you arrange to skip town?
ANSWER: You accept them all.
If you are Arthur Less.
Thus begins an around-the-world-in-eighty-days fantasia that will take Arthur Less to Mexico, Italy, Germany, Morocco, India and Japan and put thousands of miles between him and the problems he refuses to face.  What could possibly go wrong?
Well: Arthur will almost fall in love in Paris, almost fall to his death in Berlin, barely escape to a Moroccan ski chalet from a Sahara sandstorm, accidentally book himself as the (only) writer-in-residence at a Christian Retreat Center in Southern India, and arrive in Japan too late for the cherry blossoms.  In between: science fiction fans, crazed academics, emergency rooms, starlets, doctors, exes and, on a desert island in the Arabian Sea, the last person on Earth he wants to see.  Somewhere in there: he will turn fifty.  The second phase of life, as he thinks of it, falling behind him like the second phase of a rocket.  There will be his first love.  And there will be his last.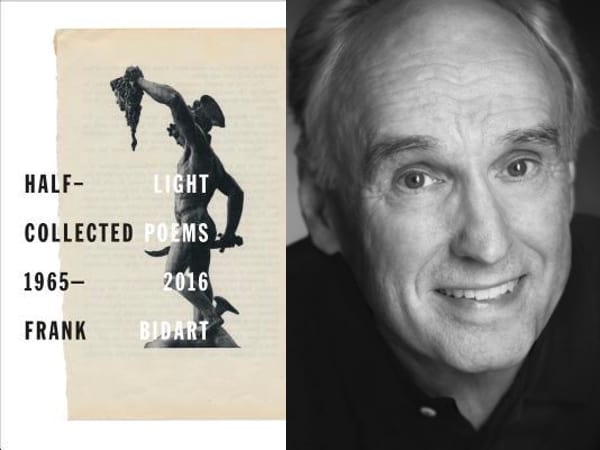 Bidart's publisher, wrote, of his collection:
Few writers have so willingly ventured to the dark places of the human psyche and allowed themselves to be stripped bare on the page with such candor and vulnerability. Over the past half century, Bidart has done nothing less than invent a poetics commensurate with the chaos and appetites of our experience.
"Half-light" encompasses all of Bidart's previous books, and also includes a new collection, "Thirst," in which the poet austerely surveys his life, laying it plain for us before venturing into something new and unknown. Here Bidart finds himself a "Creature coterminous with thirst," still longing, still searching in himself, one of the "queers of the universe."
Other notable Pulitzer winners are Kendrick Lamar, for DAMN. Ronan Farrow at The New Yorker also won an award for Public Service reporting.
See all this year's winners HERE.