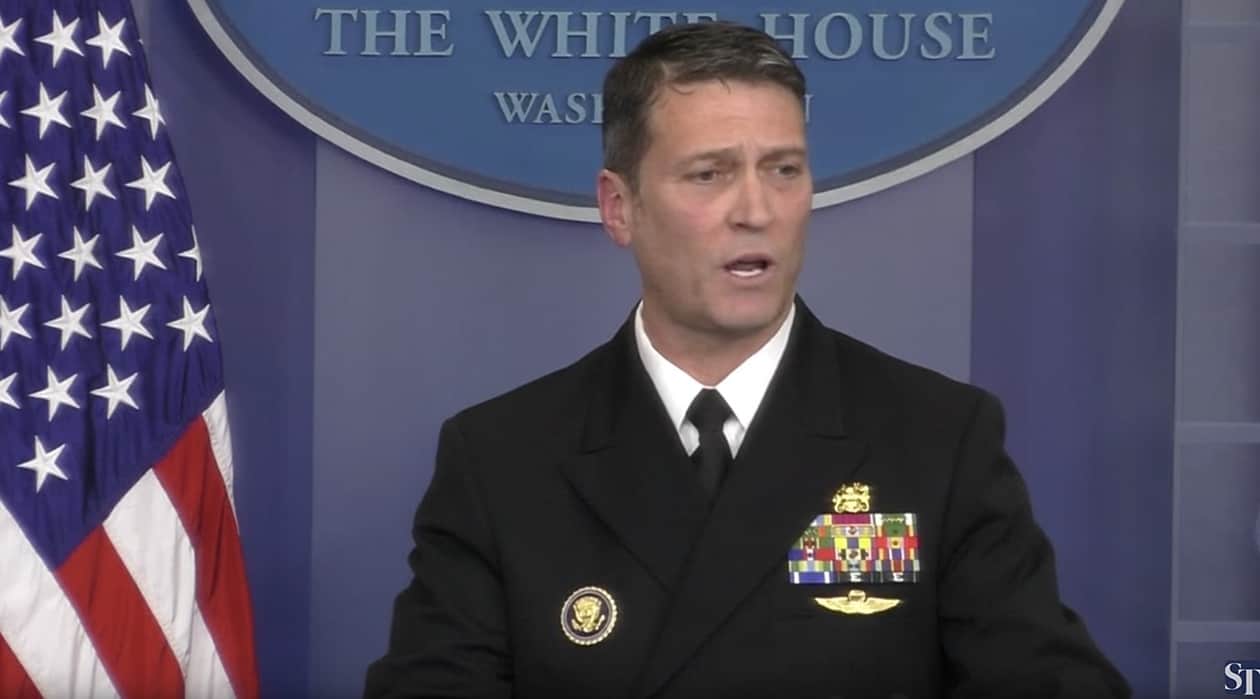 New details have emerged about Rear Adm. Ronny Jackson, the White House physician Trump has picked to lead the Department of Veterans Affairs, the NYT reports:
A nurse on his staff said Dr. Jackson had written himself prescriptions, and when caught, he asked a physician assistant to provide the medication. And at a Secret Service going away party, the doctor got intoxicated and "wrecked a government vehicle," according to the summary.
The paper also reports that Jackson threw his own staff into a "panic" after supplying a "large supply" of Percocet to a military official without telling anyone.
7. My god. https://t.co/gTgQZ39nBw pic.twitter.com/sYhdexSYD3

— Yashar Ali 🐘 یاشار (@yashar) April 25, 2018
Earlier, it emerged that Jackson drunkenly banged on the hotel door of a female employee during an overseas trip with President Obama in 2015.
Jackson's confirmation hearing was postponed this week when allegations of excessive drinking on the job, and improper dispensing of medications were first reported.
Here's what Sarah Huckabee Sanders said about Jackson today: