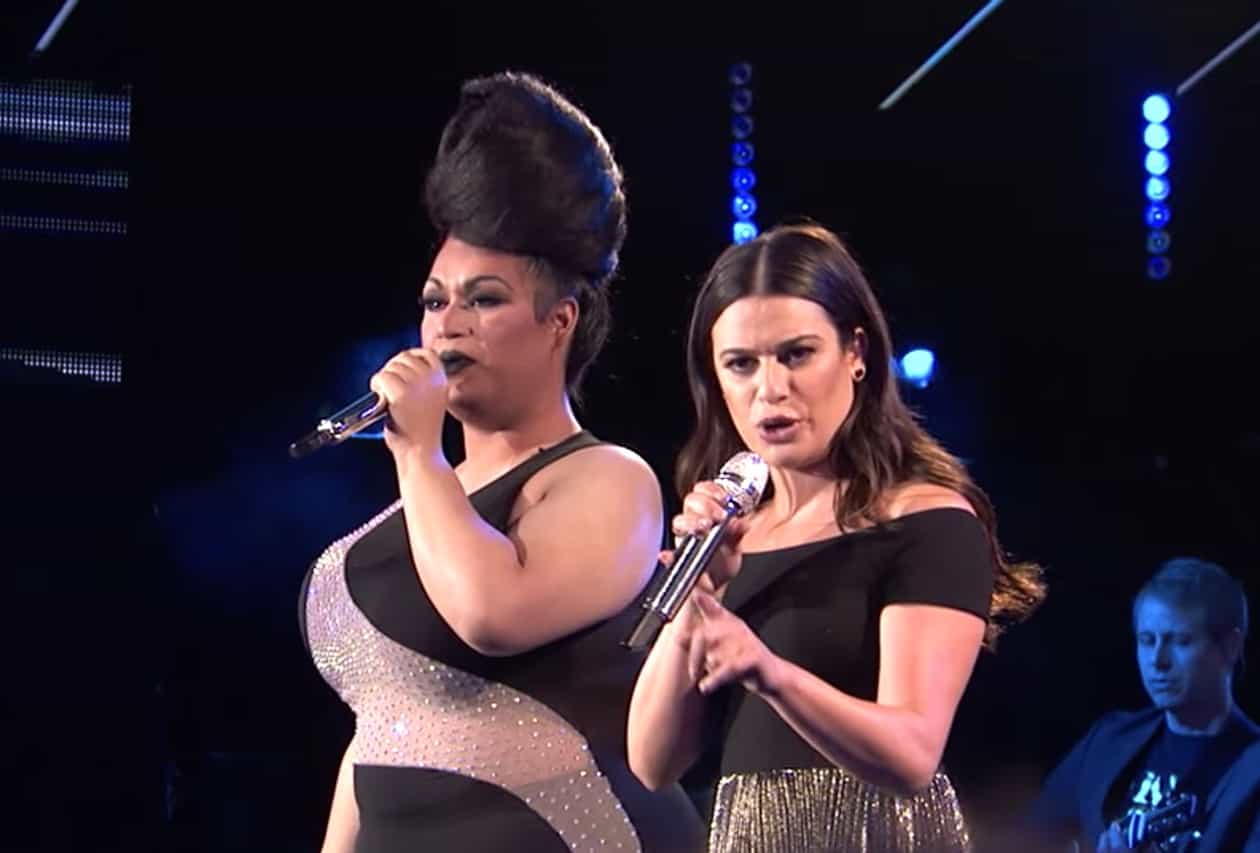 Drag queen Ada Vox and her mentor this week, Glee's Lea Michele, stunned the American Idol judges with their duet of "Defying Gravity" from Wicked.
Vox is the reason you should be watching the show this season, as we've seen with her performances of Radiohead's "Creep" and her emotional and triumphant audition.
"This talent is out of control," said Michele, pointing to Vox. "Can you handle this? Getting to sing with someone of this vocal caliber was a real honor. It was so fun to get to sing together."
"A star is born," said Lionel Richie to Vox after the performance. "No kidding. There's no denying your presence, there's no denying your voice. You are a statement."
"Your sound transcends words," added Katy Perry.
Luke Bryan continued the praise: "You figure out a way to bring the house down all the time."
Louis Virtel, who has been recapping the show for NY Mag, wrote: "Here's what happened when this performance started: I pushed my laptop to the edge of my desk, looked skyward, and let this Broadway bomb of endorphins, sky-high ambition, and queer dream-making just pulverize me. Every note was a heavenly poison dart right to the gay prostates of America. We knew it was going to be a fresh-ass poppers blast, but it just kept killing. It is overwhelming to watch for a first or a fifth time (which is what I'm on)."
Watch:
https://www.youtube.com/watch?v=D04ogdPt4EY