https://www.facebook.com/eddiesuazo16/videos/vb.100003244617554/1637928712991933/
AARON SCHLOSSBERG. NYC racist threatens to call ICE on people speaking Spanish, then gets banned from entering his office building.
New York City's diversity is our strength. It's what makes this city great. The 8.6 million people who call this city home speak more than 200 languages – they're all New Yorkers and they're all welcome here.

— Mayor Eric Adams (@NYCMayor) May 16, 2018
ODD COUPLE. John Travolta and 50 Cent get down in Cannes.
MEETING THE QUEEN. Shawn Mendes sits down with Ellen.
CNN'S JIM ACOSTA. I was just as tough on Obama. "It is funny that your last name is 'Acosta' and you're constantly 'accosting' people," Kimmel laughed. "It's almost like you were born to do this."
https://www.youtube.com/watch?v=tkpYXw_TtH0
REP MO BROOKS. Global sea level rise is not because of global warming but because rocks are falling into sea. "Brooks then said that erosion plays a significant role in sea-level rise, which is not an idea embraced by mainstream climate researchers. He said the California coastline and the White Cliffs of Dover tumble into the sea every year, and that contributes to sea-level rise. He also said that silt washing into the ocean from the world's major rivers, including the Mississippi, the Amazon and the Nile, is contributing to sea-level rise.
RONAN FARROW. Missing files maintained by the Treasury Department's Financial Crimes Enforcement Network spurred leak of Michael Cohen's financial records.
SEN RICHARD BLUMENTHAL. Giuliani is wrong. Trump could be indicted. "The president is not above the law, and an indictment — if that's the course that Robert Mueller chooses to go —  I believe would be upheld by the courts."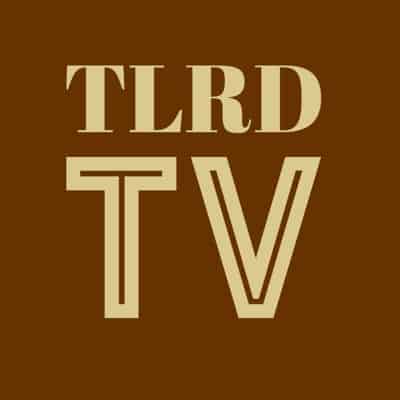 HELEM. Lebanon's refuge for LGBTQ people: "Tucked away in a quiet neighbourhood of Beirut, Helem, the first community centre for LGBTQI+ people in the Arab world, opens its doors every day from midday to evening. Everyone is welcome. Inside, in a study bathed by the afternoon sunshine, Wael Hussein, a 24-year-old gay man, is chatting with Naya, a transgender woman, ahead of International Day Against Homophobia, Transphobia and Biphobia (IDAHOTB) on Thursday. Behind the two is a bookcase filled with donated titles, including Les Amantes by French lesbian writer Jocelyne François."
WORLD CUP. ISIS threatens to behead Cristiano Ronaldo, Lionel Messi…
STUDY. Pop music getting more depressing: "'Happiness' is going down, 'brightness' is going down, 'sadness' is going up, and at the same time, the songs are becoming more 'danceable' and more 'party-like,'" co-author Natalia L. Komarova told The Associated Press.
BEAUTIFUL GAME. Madonna announces new Mirwais-produced single which she performed at the Met Gala.
That I never Learned………….Coming Soon! 🎶🎤🎧🎹 #music #magic #mirwais 👑 pic.twitter.com/LDKhq7d3kS

— Madonna (@Madonna) May 17, 2018
AUSTRALIA. Victoria practitioners of gay conversion therapy could face prosecution: 'The state's health minister, Jill Hennessy, has formally asked the health complaints commissioner to investigate the "highly damaging" and "abhorrent" practice that purports to "cure" homosexuality.'
AQUATIC RESCUE OF THE DAY. Dog rescues dog. "When Remus saw his friend Smokey nearly drown in a backyard pool in Arizona, he didn't hesitate for a moment to step in and save his four-legged friend. Laurie Sorsen Becerra, who posted the on Facebook two weeks ago, says Smokey isn't a good swimmer and the two "rambunctious" dogs — who play around the pool all the time with no mishaps — must have gotten to the pool unsupervised through a fence."
https://www.youtube.com/watch?v=TOuUX2NIQcA
THIRSTY THURSDAY. Antony Tran.
https://www.instagram.com/p/Biw9ddlhCSM/?taken-by=antonytran