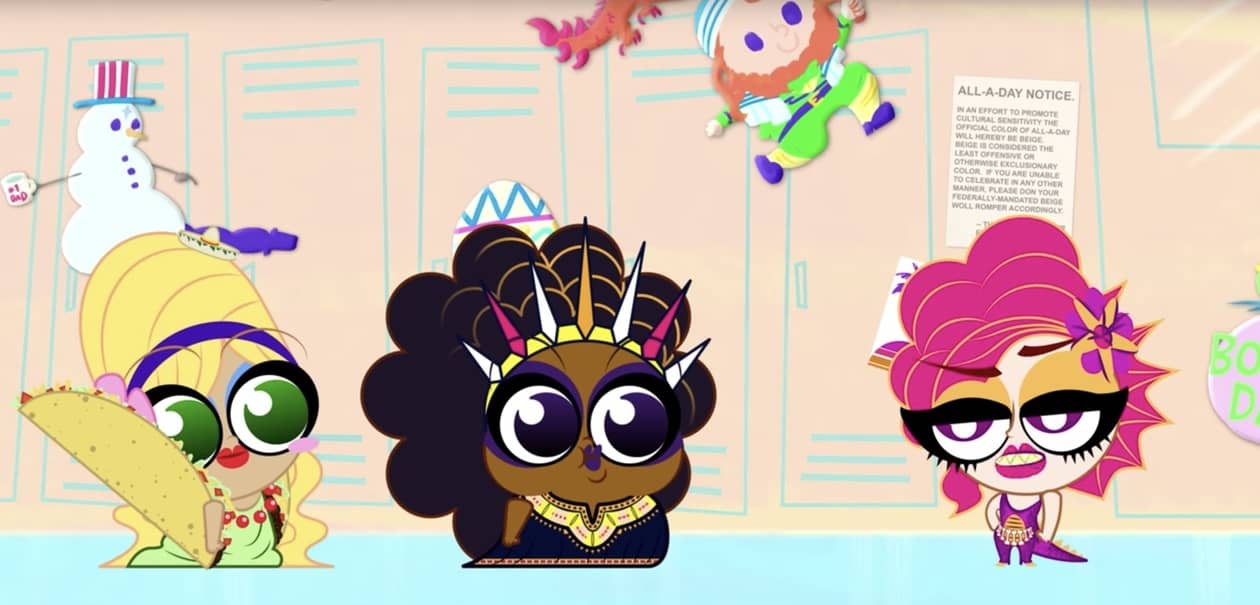 Your favorite RuPaul's Drag Race queens become pint-sized on Drag Tots, a new animated series starring RuPaul, Bianca Del Rio, Latrice Royale, Valentina, Adore Delano, and Detox coming to WOW Presents Plus on June 28.
As Dina Saur, Roxy Moron, Lady Liber T, Arugula, and Donatella Mewhattodoo, the baby drag queens use their glitter powers to fight the forces of evil in the world, guided by their school's mascot Corny the Unicorn (played by RuPaul, of course).
The show is produced by RuPaul and World of Wonder producers Randy Barbato and Fenton Bailey.
Watch: