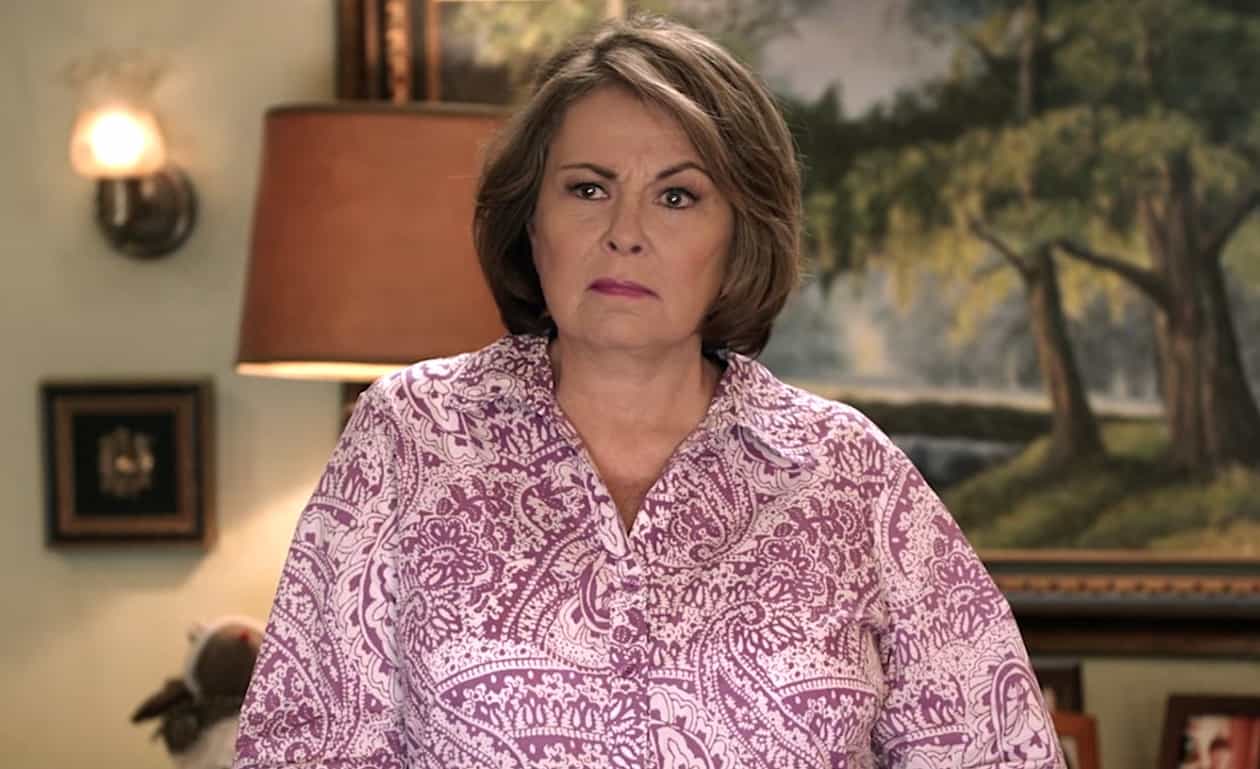 The fallout continues for Roseanne Barr following a racist tweet which compared former Obama aide Valerie Jarrett to an ape.
Following cancellation of her show, Roseanne, by ABC, she has now been dumped by ICM, her agency.
The announcement was made in an email to employees: "We are all greatly distressed by the disgraceful and unacceptable tweet from Roseanne Barr this morning. What she wrote is antithetical to our core values, both as individuals and as an agency. Consequently, we have notified her that we will not represent her. Effective immediately, Roseanne Barr is no longer a client."
Jarrett is scheduled to appear on an MSNBC panel tonight about racism.
The hour-long discussion at the Prince Theater in Philadelphia will "explore the current state of race relations in America through the prism of several recent events, including the arrest of two African-American men at a Philadelphia Starbucks," MSNBC said in an announcement.
"Guests include: Former top Obama administration advisor, Valerie Jarrett; CEO of Starbucks, Kevin Johnson; Yale student, Lolade [Siyonbola]; President and Director-Counsel of the NAACP Legal Defense Fund and Starbucks advisor,  Sherrilyn Ifill; President of Demos and Starbucks advisor Heather [McGhee], plus more," it adds.
As it happens, @ValerieJarrett will be participating in tonight's special town hall on Everyday Racism on @MSNBC.

— Chris Hayes (@chrislhayes) May 29, 2018
.@ValerieJarrett and special guests @Sifill_LDF, @hmcghee, Yale Student Lolade Siyonbol, plus more will join @JoyAnnReid and @chrislhayes at @MSNBC's town hall tonight to discuss #EverydayRacism in America. Tune in at 9pm ET to hear our guests experiences with racial bias.

— MSNBC Public Relations (@MSNBCPR) May 29, 2018