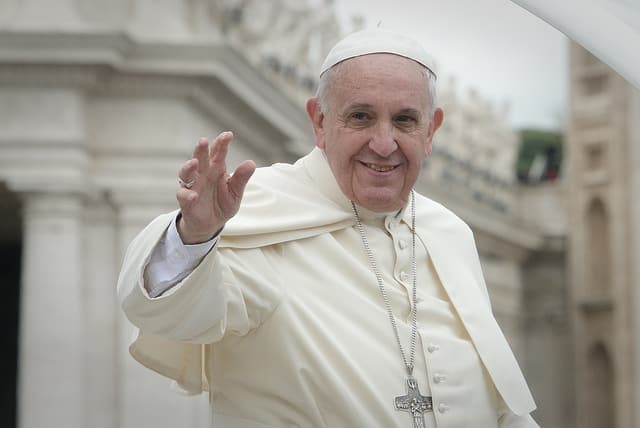 On the heels of reports earlier this week that Pope Francis had told a gay man that "God made you like this and loves you like this and I don't care" comes a new report that he actually may care.
The Pope reportedly met with a group of bishops and told them to be wary of gay applicants to the priesthood, and reject them if they suspected the applicant was homosexual, Reuters reports:
"Keep an eye on the admissions to seminaries, keep your eyes open," the pope was quoted as saying by newspaper La Stampa's Vatican Insider service. "If in doubt, better not let them enter."
The Vatican did not immediately respond to a request for a comment on the remarks, which Vatican Insider and Il Messaggero said were made at a closed-door gathering on Monday.
Earlier this week, Juan Carlos Cruz, a sexual abuse survivor and advocate for survivors, told Spanish newspaper El Pais that  Pope Francis had told him "Juan Carlos, that you are gay does not matter. God made you like this and loves you like this and I don't care. The pope loves you like this. You have to be happy with who you are."