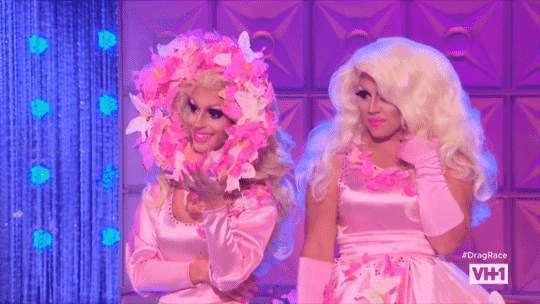 Before I get into all the goings-on from last night's RuPaul's Drag Race, in the interest of full transparency, I need to be forward about my own personal biases. First, I am an unabashed Lizzo super fan, because she is a true kween who had the blessing of Prince himself (R.I.P.) and should be the biggest star in the world. Second, I can't even type "Frankie Grande" without dry heaving a little. He's insufferable.
Whew. Feels good to get that out.
Despite my personal hang-ups about social media "stars" and Pavlovian response to Frankie Grande, I loved last night's makeover episode. The competition was fierce, the pace moved along at a brisk clip and we had another strong mini-challenge.
But before we get to the meat of the episode, we start with a little tea. Aquaria is feeling salty about last week's double save. In her mind, it was a wasted save, because, as she says in so many words, Kam doesn't deserve to stick around another week. Kam acts unbothered, but Asia doesn't mince words putting Aquaria in her bratty place. Message received, because the next morning Aquaria apologizes for being so insensitive.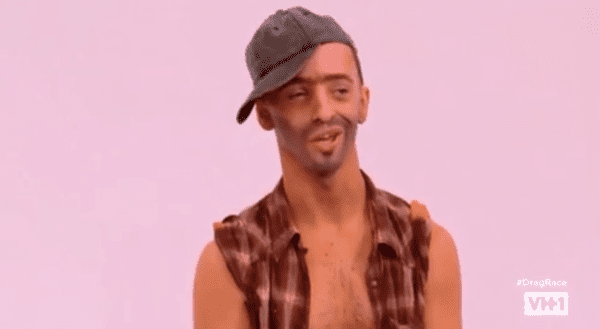 Ru arrives and challenges the gals to put on their best straight drag for a mini-challenge peddling the latest body spray, Trade. Rattling off innuendo-laden taglines ("Can you smell me coming? Trade.") the queens butch it up with pretty impressive results. After seeing these gals live out loud for weeks, it's jarring how comfortably they slip into these roles. The show keeps the segment light, but it is an interesting reminder just how comfortable queer people are at code-switching when the situation demands.
Kameron relies a bit too much on that body-ody-ody, while Aquaria delivers a strange sort of art school masculinity. Monet's goofy Randy character can't hide that sassy hip pop. Asia can't smother her smolder, but eventually finds a way to channel it into an LL Cool J-esque sexiness. Kracker's character comes off as sort of anachronistic latchkey kid. It's part sexy Newsies, part Rizzo the Rat from the Muppets.
Eureka really runs away with the challenge, channeling a grimy grease monkey of a man. Was she chewing tobacco? Maybe! It certainly sounded like it. It's weird and funny and oddly believable, all while feeling simultaneously very Eureka and very completely not Eureka. It's a well-deserved win.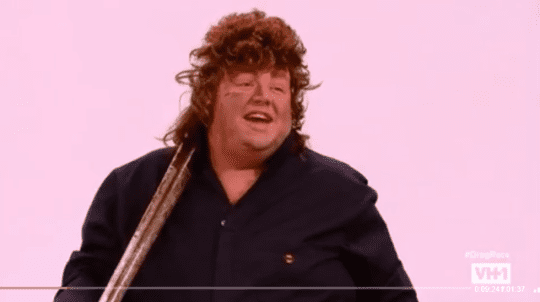 It's a good one to win as well, because it earns her some power for the main-challenge. This week, the queens will make over social media mavens as their drag daughters. Eureka gets to pair the gals with the influencers, and she's not making the mistake Aquaria made last week. She's going to try to do her best to give each gurl a challenge.
Perhaps you're like me, and the term "social media influencer" sends your eyes rolling so far back into your head they find their way down your throat and into your colon, but for lots of LGBTQ youth, these YouTubers, Instagram stars and whatever-the-hell-Frankie-Grande-is are role models and lifelines. Some certainly generate much more value than others (FRANKIE), but, for LGBTQ youths growing up in isolation, seeing happy, successful queer people can actually save lives.
Monet works with Tyler Oakley, probably the most well-known social media darling of the bunch, thanks to his time on Amazing Race. Oakley is affable, and he and Monet share an easy rapport. Monet dubs Tyler "Short Change," and they do their best to get Tyler comfy walking in heels.
Aquaria is paired with Kingsley, a YouTuber that rocketed to fame when Ashton Kutcher retweeted one of his videos. (What a time to be alive!) Despite talking to millions of strangers on the internet for the better part of a decade, Kingsley is shy, and the struggle will be to bring out his confidence.
The philanthropy-focused vlogger Raymond Braun immediately hits it off with Asia. Braun is well-versed in Drag Race culture and customs, so they hit the ground running, rummaging through Asia's drag and pulling out a sparkly technicolor dream coat.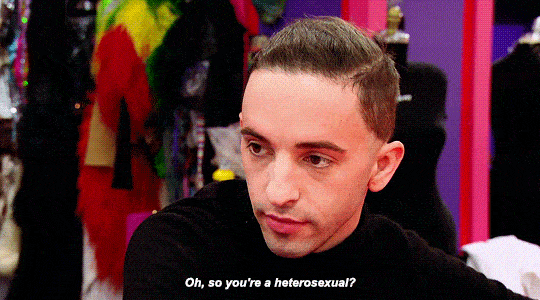 There are some straight boys in the mix too, like Kameron's partner, Smosh co-founder Anthony Padillo and Cracker's charge, Chester See. The former pair never really seem to jell, while the latter actually bond in their quiet awkwardness.
Eureka chooses to pair herself with — ugh — Frankie Grande. It seems like a misstep at first because, well, Frankie Grande is the WORST. He explains his background to Eureka, telling her that he used to make two YouTube videos a week, to which Eureka responds, "Wow." Wow. Two whole videos a week! Wow. When did he sleep?! Wow.
They back into Frankie's C.V., starting with his time on Broadway and then mention how he's best known for being on Celebrity Big Brother (which sort of implies he was a celebrity before that, but whatever!). Then they finally acknowledge that his sister is Ariana Grande, which feels a bit like burying the lede. He tells Eureka that he always wanted to be on the show, but he can't do anything like make costumes or paint his own face, so now he gets to be on the show and she does all the work. It's a perfect little metaphor for Frankie's career: He desperately wants to be famous but has no discernible talent or marketable skills.
Grande and Eureka actually get along great. What that says about Eureka, I'll leave up to you.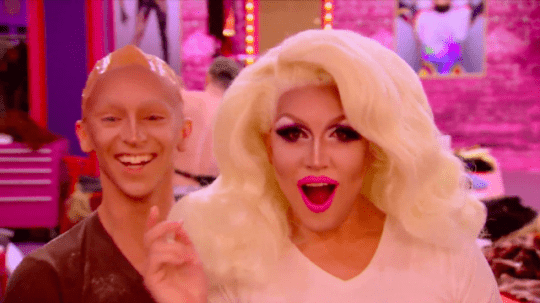 Joining the judges on the runway are the aforementioned Lizzo and 13 Reasons Why star (and blackhole of charisma) Miles Heizer. In the history of Drag Race has there ever been a more forgettable guest judge? He made Shania Twain look like Khloe Kardashian by comparison.
Asia O'Hara and America O'Hara (Braun) bring tons of energy and sparkle to the runway. They look like two drag queens; not one queen and one amateur. Asia is wearing the coat that caught Braun's eye earlier, and she whipped up a new one for him as well. The judges are feeling the pair, only finding issue that Asia gave herself slightly better makeup and clothes than her drag daughter.
Despite my misgivings, Eureka and Eufreaka (Grande) hit the runway with a little story that puts Eureka in the role of pageant mom and Eufreaka cast as the rebellious, hyperactive daughter. It plays to their strengths (Eureka's pageant background and Grande's ability to be so annoying), and the judges love the coordinated looks.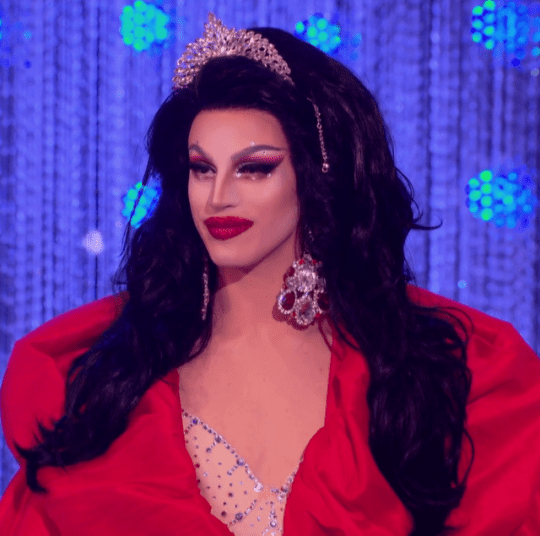 While Aquaria and Capricia Corn (Kingsley) have some of the best makeup of the night, the judges read Aquaria for not serving a cohesive storyline or theme. Aquaria is a Red Queen, but the judges feel like Capricia was out of Little House on the Prairie. (For the record, I agree with them that it was a mismatch, but I'm not entirely sure where Little House came from.)
The most striking transformation comes from the pair of Miz Cracker and Miz Cookie (See). He went from bearded, straight troubador to a QUEEN. Much like last season's Wintergreen, Cookie is a natural. Cracker expertly styles her protege and the judges loved all of it. Not only do they look great, but they serve a fun little story too. (It was another rebellious daughter story, but I like this one better because it had 100 percent less Frankie Grande.)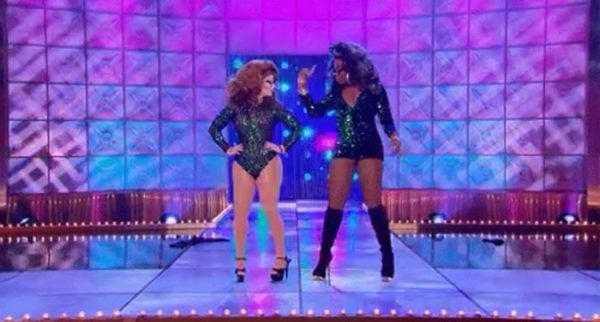 We see a new side of Monet in a big beautiful wig, and Michelle remarks it's the best she's looked thus far. Her partner, Short Change (Oakley) is having a blast in a matching green dress, but, despite a lackluster reveal, they just don't wow as sisters.
Kam and Kelly (Padillo) similarly struggle. They're serving disco glam, but it's a simple two piece for both, and the family resemblance is non-existent. Michelle and Lizzo are disappointed with the simplicity of the lewks, and the styling made them feel even more unrelated.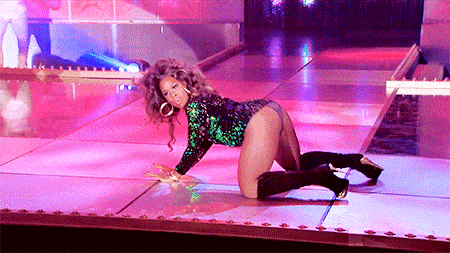 Cracker and Cookie are rightfully named the winning pair. Monet and Kameron lip sync to Lizzo's feel-good anthem "Good As Hell," and it's another great showdown. Kameron barely edges out Monet, but after three trips to the bottom, it's Monet's time to go.
There's no new episode next week, but when we return the final five tackle their inner demons in an evil twin challenge!
Let's take stock of where our queens stand in our rankings below!
1. It's an incredibly tight race, but Eureka feels like the judges' favorite. Cracker made this observation in Untucked, but I thought Frankie looked AWFUL (and not just because I think he IS awful). I shrieked when we first saw his makeup in the workroom. And yet? The judges said nothing. Eureka knows how to play the game, and she's been the most consistent this whole competition. (I don't think it hurts that she's also the best self-producer on the show in terms of storylines.) She seems like a lock for top three, and I think she could be the first big girl to win it all.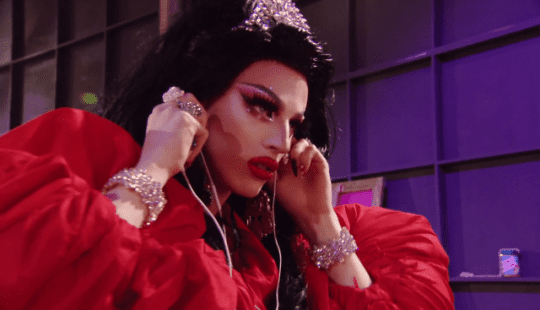 2. This wasn't the best week for Aquaria, but she still looked sickening. She's skilled, and she has a point of view. After a Snatch Game win and a few serviceable acting challenges, she's more than proven herself to be a worthy competitor. If producers bail on Eureka after seeing the internet's mixed response, an Aquaria win isn't out of the question.
3. It took me a few episodes to warm up to Asia, but now she might be my personal favorite this season. Her conversation with the Vixen a few weeks ago, plus the way she shut down Aquaria's tantrum, puts her in the running for Miss Congeniality at least. She gives us big, pageant beauty, but she also gives us some oddball, camp lewks that I live for. I feel like she got the easiest social star to work with this week, but she still delivered.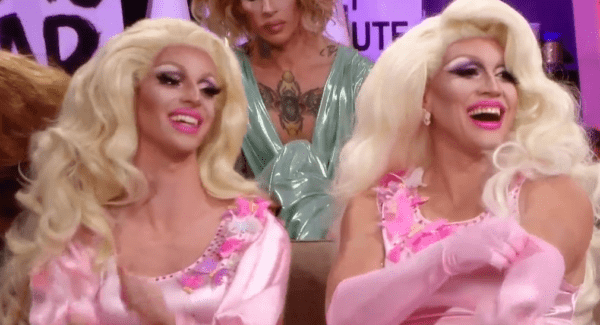 4. Cracker's win was a long time coming. Especially earlier in the competition, she felt like the one to beat. She still could surge into the top three (or even win the whole thing, that's how close this is getting), but, regardless, this week was a great showcase of her creativity, passion, precision and heart. She had the most difficult influencer to makeover, and she not only gave him easily the best look, but she helped bring out that attitude.
5. Even though she's a quieter queen, Kameron really comes alive in those lip syncs. She sells lyrics, she's a dynamic dancer and she picks her spots to punctuate emotional moments. I wish she could bring some of that superstar quality to other aspects of the competition. If you follow Kam on social, she's funny and charming. I'm not sure why that doesn't come through more. Maybe the pressure of the competition is getting to her, but I feel like she's so much better than how she'll likely be remembered.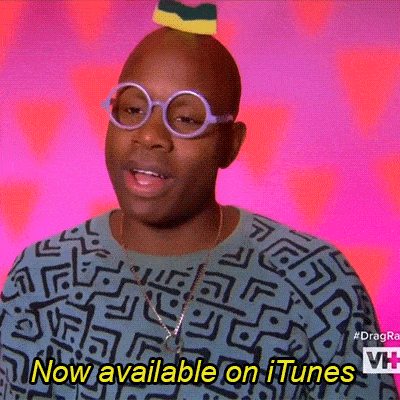 6. I'm so sad to see Monet go, but it did feel like the right move. I'm glad she got to leave on a gorgeous final lewk, but this was her weakest lip sync of her three. For what it's worth, I think she wrung as much family resemblance out of Tyler Oakley as humanly possible, but the judges' minds were made up. I did not think Monet stood a real chance to win this, so it was only a matter of time before her exit. This would've been a more deserving double shantay, but there was no way the judges were getting rid of Eureka last week.
How would you rank the queens?