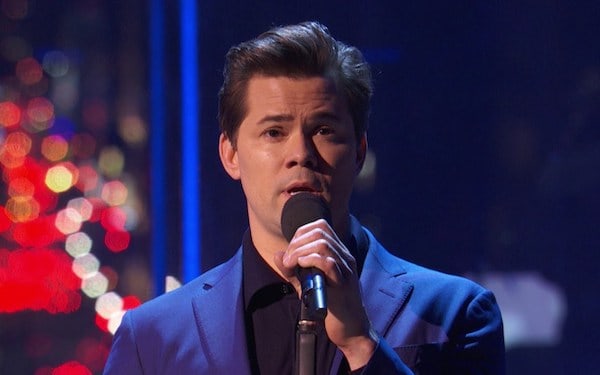 Check out our weekly guide to TV this week, and make sure you're catching the big premieres, crucial episodes and the stuff you won't admit you watch when no one's looking.
If you think the guys you meet on Grindr are a real bunch of animals, get the inside scoop on the birds, the bees and other wild creatures when Nature takes a look at "The Mating Game" Wednesday at 8 p.m. Eastern on PBS.
Last week's Snatch Game may not have impressed, but it did make Aquaria a stand-out on this season of RuPaul's Drag Race. Can the young fashion queen keep the momentum going after last week's win? Check out a deleted scene above, and tune in Thursday at 8 p.m. on VH1.
Whether you loved him on Girls, The New Normal or The Book of Mormon, spend the night with two-time Tony nominee Andrew Rannells on Friday. He takes the stage for Live From Lincoln Center at 9 p.m. Eastern on PBS.
Burgeoning gay icon and country sweetheart Kacey Musgraves is the musical guest this week on Saturday Night Live, 11:30 p.m. Eastern on NBC. Comedian Amy Schumer hosts.
https://youtu.be/c0ttPSaqhF0
If you missed last week's premiere of Starz's new drama Vida, it's not too late to catch up. The series follows two sisters dealing with their mother's death. Created by queer Latina showrunner Tanya Saracho, the show boasts all Latinx writers and features several queer characters. Catch the next episode Sunday at 8:30 p.m.
What are you watching this week on TV?