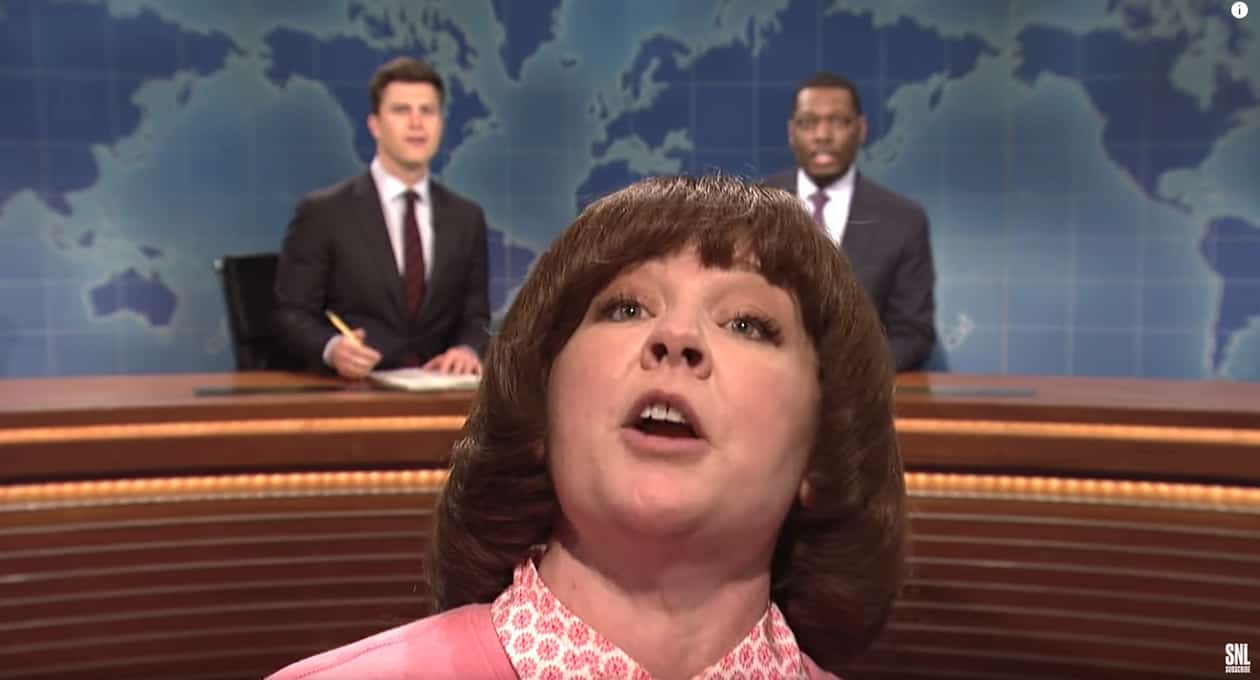 SNL's Weekend Update covered Trump's "pretty good week," securing the release of the American prisoners in North Korea.
"Sure, this is a decent week for Trump," said Michael Che. "The same way a decent date with R. Kelly is to go home dry."
Trump has also been fairly quiet on Twitter this week, which Che said scared him:
"Personally, I don't like when Trump is this quiet. It's like when I'm babysitting my nephew and he's quiet for too long and I'm like, oh no, he's eating out of that litter box again."
WU also covered revelations that Michael Cohen was paid millions of dollars by corporations like AT&T seeking influence in the Trump administration.
Said Che: "AT&T could not be reached for comment because, they use AT&T."
Colin Jost reported that Trump attacked the Russia investigation, insisting that obstruction of justice is a "made-up, phone crime."
Said Jost: "Oh, the one that you're accused of? That one's made up? It's funny how when it comes to immigration, Trump is like, 'the law is the law' but when it comes to himself, he's like, 'laws aren't real. They're just stories we make up to scare poor people."
And the segment touched on Trump's withdrawal from the Iran nuclear deal.
Said Che: "President Trump announced  he would be withdrawing the U.S. from the Iran nuclear deal. And look, I'm not going to pretend I know anything about the Iran deal. But Trump is. And, you know, the only part of that deal Trump has read is the signature at the bottom that said 'Barack Obama.' That is all he needed; Trump has undone so much of Obama's work that Obama's gonna start fading away in pictures like Back to the Future."
Rudy Giuliani, Jeff Sessions, and Melania Trump's "Be Best" campaign were also the target of Che's and Jost's jibes.
Watch:
Millennial film critic Bailey Gismert returned to talk about the summer blockbusters Jurassic World: Fallen Kingdom and Avengers: Infinity War:
And Michael Che's stepmom (Melissa McCarthy) stopped in to check on him, informing their audience that he once wrote a touching poem about horseshoe crabs and has a set of juicy buns:
Weekend Update also closed with the honorary degree being awarded to Vin Diesel, Best Buy's new logo, a legless woman arrested in Florida, the black Yale student arrested for napping, Starbucks' new bathroom policy, and a harassed moose: