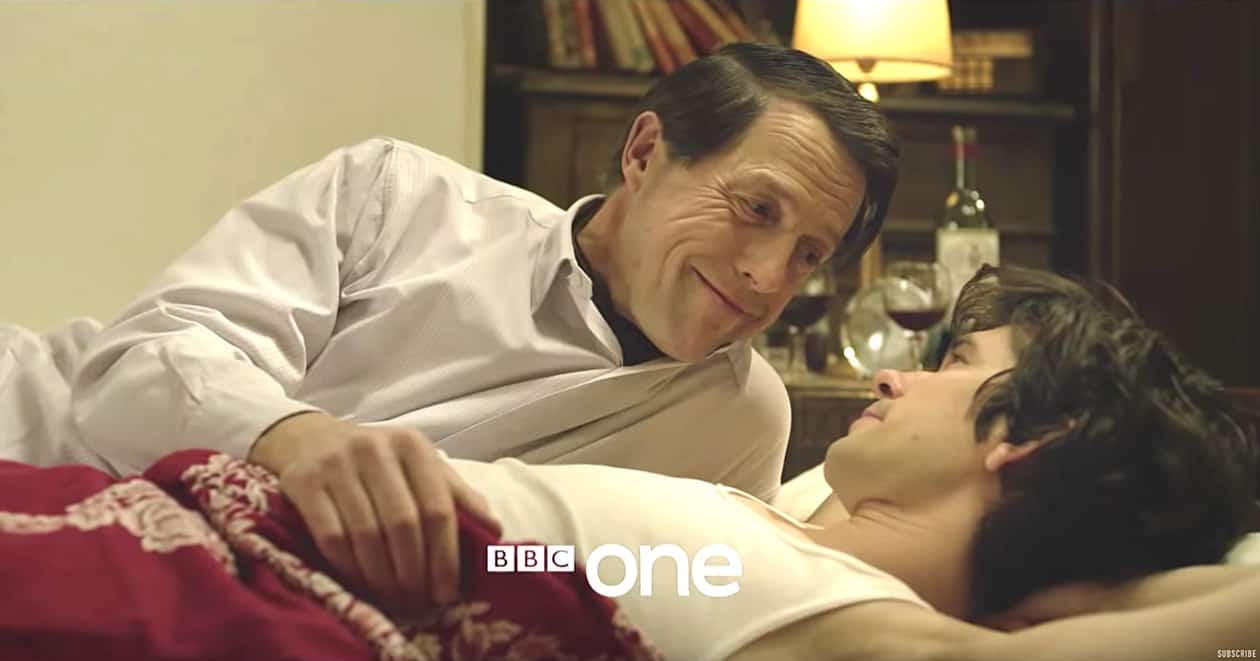 Hugh Grant and Ben Whishaw have been involved romantically on film before, as a married couple in 2012's Wachowski epic Cloud Atlas, but this time, in BBC One's A Very English Scandal, he took something different away from it, Grant told the UK's Metro:
"When he was my wife, we were a very unhappy couple. In this one, we just went for it. There we were on a Sunday morning shooting, we do a whole love story really in a day. We just went for it. I got a rash. I went home to my kids with a rash from Ben's beard."
Check out the full trailer HERE.
Grant plays Jeremy Thorpe and Whishaw plays his lover Norman Scott in the upcoming A Very English Scandal directed by Stephen Frears and written by Russell T Davies.
The miniseries, airing on BBC One and BBC iPlayer, dramatizes the British sexual and political scandal known as the "Thorpe affair" which took place during the 1970s in which Thorpe, the leader of the Liberal Party, was accused of conspiring to murder his alleged lover, Scott, for threatening his political future by talking about the affair.