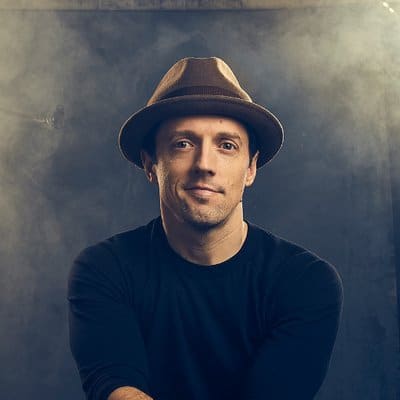 Singer-songwriter Jason Mraz penned a poem to the LGBTQ community in which he says "I am bi your side" which many are interpreting as his coming out.
Here's Mraz's poem (via Billboard):
Love Poem to the LGBTQ Community
Dear You,
Thank you.
You have inspired me.
Re-wired me.
You showed me what strength is.
You demonstrated courage over and over again.
You risked so much for love.
You never compromised your expression
Even when
Your rights and freedoms were being compromised.
You stood up for me.
You stood up for the world.
And now the world is better because of you.
We still have a long way to go
But know
I am bi your side.
All ways.
While not addressing his own directly, Mraz has talked about sexual fluidity in the past, in a PrideSource interview.
Said Mraz: "I'm keeping more of my options open these days. The older I get, the more fearless I become. That's not to say I'm absolutely fearless. (Long pause) Man, I should be really careful with my words, especially with this question."
He added that he doesn't believe in labels: "Were we to live in a society that was equal those labels wouldn't really exist or matter except maybe at the DMV or someplace where, for some reason, you have to put down gender, race or age. I don't get it. I don't get why sexuality has to be such a big deal. You know, I've been invited by couples to join them and I'm really turned on by that. I've never taken them up on it, though."