JEFF SESSIONS. More than 600 members of the United Methodist Church sign petition condemning attorney general for immigration policy as sessions tells Ingraham it's "exaggerating" to compare the Trump administration to Nazis.
INGRAHAM: "[Lawmakers are comparing this policy to] Nazi Germany, concentration camps, what's going on here?"
SESSIONS: "It's a real exaggeration. In Nazi Germany, they were keeping the Jews from leaving the country but this is a serious matter." pic.twitter.com/PnoXT2hJSe

— Axios (@axios) June 19, 2018
STRANGER THINGS. Millie Bobby Brown addresses bullies in MTV Movie Awards speech. She left Twitter earlier this month after becoming an (unwarranted) homophobic meme.
IT'S JUNETEENTH. Commemorating the end of a horrific period in our country.
ERIK PRINCE. I cooperated with Robert Mueller. "During the campaign, Prince reportedly met at Trump Tower with Donald Trump Jr., operative George Nader, and social media specialist Joel Zamel to discuss a potential pro-Trump social media influence operation. He also met with Russian sovereign wealth fund manager Kirill Dmitriev during the transition period—a meeting reportedly planned to set up a backchannel between the Trump administration and Russia. Those revelations raise questions about his relationship to the Trump administration—questions Mueller is reportedly investigating."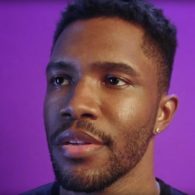 UC BERKELEY. Now teaching a class on Frank Ocean.
DREAMS. The future of TV is…vertical.
LOG CABIN. Jesse Tyler Ferguson is in a new off-Broadway play and tells Seth Meyers all about it.
VIRGINIA. Elementary school named for Confederate general renamed after President Obama. "About 95 percent of the Fendall Avenue school's student body is African-American. Many of the new school name options represent influential African-American Civil Rights leaders including Barbara Johns, Oliver Hill, and Henry Marsh. The top three finalist names on Monday night were Barack Obama, Northside, and Wishtree."
BRITNEY SPEARS. New track coming with Pitbull and Marc Anthony.
WYOMING. This needs to end.
READ OF THE DAY. Miles Jai and Miz Cracker respond to haters.
TOO HOT FOR TUESDAY. Gene Maruyama.
https://www.instagram.com/p/BkNPUI8gcSa/?taken-by=marujin25