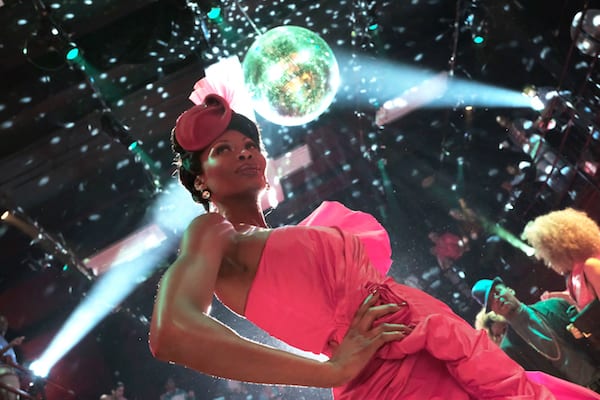 Leave it to Pose to tackle such a litany of issues in one packed episode of television without sacrificing character. Last night's stellar installment, "The Fever," was penned by writer and activist Janet Mock, and it touched on a dizzying amount of elements to the 1980s trans experience.
It's tough to rehash the HIV/AIDS epidemic without devolving into grief porn or an after-school special, but Pose has so many complex characters through which topics can be explored. Even with the spotlight off the incomparable Mj Rodriguez, the 80-minute episode was packed to the gills with great performances.
The evening's MVP is Pray Tell (Billy Porter). He may not have had the most screen time, but he turned each one of those scenes into works of art. Whether receiving the bad news from the doc, or putting on a brave face for the Evangelistas, Porter delivered an emotional performance just as attention-grabbing as his ballroom calls.
While Pray Tell's story off the ballroom floor tugged at the heartstrings, his words on stage cut in a whole different way. He shamed Candy (Angelica Ross) for her lack of curves, prompting her to investigate some less-than-legit body modification. Candy's been a background player up until this point, but seeing her time in the spotlight really drove home just how strong this whole ensemble is. Ross gives Candy more of an edge than Elektra (Dominique Jackson) and Blanca (Rodriguez); as if she had all the fighting spirit, but less of the world-weary wisdom of the house mothers. What a welcome addition to the ensemble!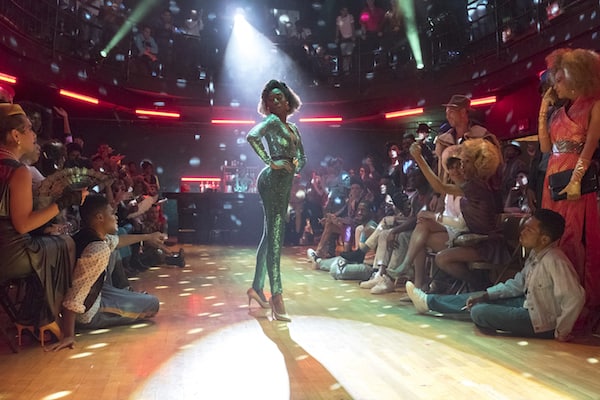 The extremes these women must go to feel comfortable in their bodies are just as real today. Shady providers pump women with all sorts of Fix-A-Flat and cement as cheaper alternatives. Here, Mock puts more than just the process up for examination. Her script unpacks complicated relationships between trans women and their bodies. Whether it's Candy fixation on her hips or Angel (Indya Moore) feeling fetishized by her man, all the women's issues were on display.
We got an especially intimate look at Elektra's inner life. After weeks of hearing her speak of her finery and passing privilege, we got to see behind those walls into her deepest insecurities. In conversations with an ailing Candy and another competing queen, Elektra discussed just how uncomfortable she is with her body. Jackson is wonderful at serving cutting remarks and haughty attitude, it was jarring to see her so vulnerable. Last night she proved she could still be so powerful, even when she felt powerless.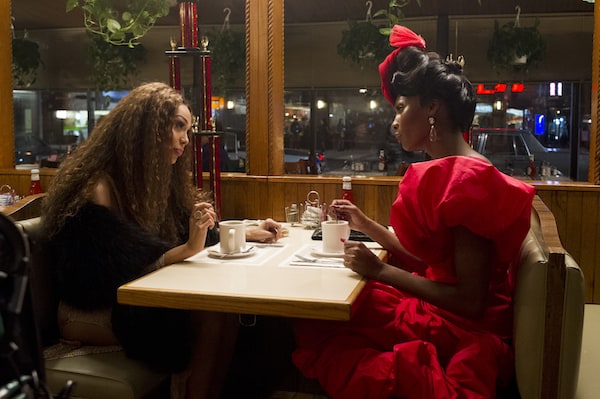 We also were able to meet her man, played in all his YES, DADDY glory by timeless snack Christopher Meloni. His character wields his generosity as a weapon against Elektra, threatening to cut her off if she goes through with her gender confirmation surgery.
In the end, Elektra chooses her happiness over his money, but it will be interesting to see how she handles life outside the lap of luxury. (Though, if Meloni's lap is open, I VOLUNTEER AS TRIBUTE.)
The only romantic relationship that seems to be doing well is the one between Damon (Ryan Jamaal Swain) and Ricky (Dyllon Burnside). I still have a hard time relating to Damon, given his childish tantrums and demands. He's at his best when he's performing, but still works best as an impetus for the other characters to take action. Even Angel's brief scene with him over soup was magic, thanks to Moore.
In last night's episode, Damon's HIV mini-scare made way for Blanca to do more of her expert mothering, and for Pray Tell to force himself to get tested.
For the characters on Pose, HIV/AIDS is a constant presence, and the series has done a great job treating the crisis with the proper gravity without allowing it to make the whole thing overly depressing.
When it comes to the queer world of Pose, it's not just about the agony, it's about the ecstasy as well.
What did you think of the episode?