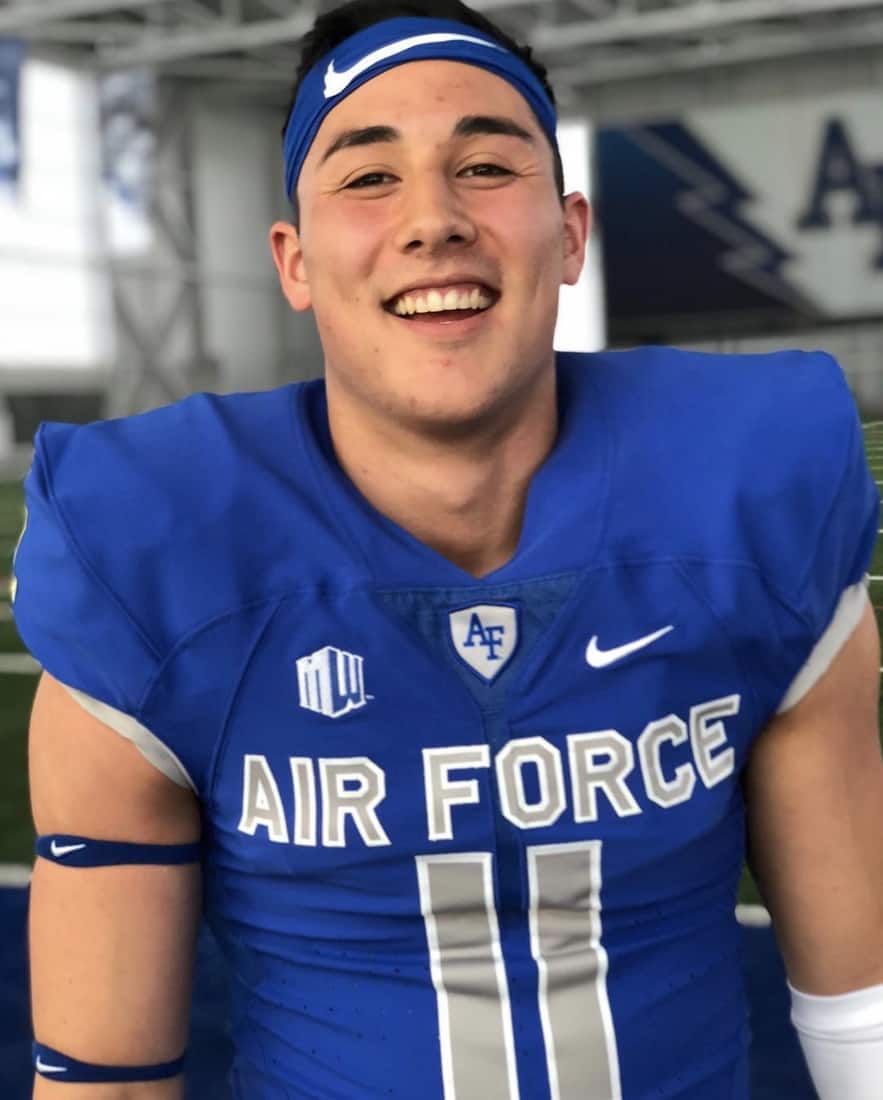 Air Force defensive back Bradley Kim made history on Friday when he came out as gay, the first active football player in the Army, Navy, Air Force, or Marines to do so.
Wrote Kim on Instagram: "Jeremiah 29:11🙏🏽 God made me this way for a reason. I did not think this day would ever come, but I've finally reached the point where I am comfortable and confident enough with myself to say that I am gay. It's been a long road to get to this point and I definitely would not be here without the love and support of my amazing family, teammates and coaches here at the academy, and my equally amazing friends. I feel blessed to have such receptive and understanding people in my life. "
Kim added: "I hope that I can serve as an example to those who are allowing their fear of acceptance to change who they are. I almost gave up my dream of playing division 1 football for fear of not being accepted by everyone, but today I am happy to say that I am a cadet at the Air Force Academy playing the sport I love with amazing people standing behind me and supporting me. If anyone feels like they don't have a voice or feel like they are alone, just know there are plenty of people out there like you and me, and more that are willing to talk to you about it. God bless all and thank you to everyone who has made me feel comfortable to live my most genuine life."
https://www.instagram.com/p/BlvwdZcAXL7/
Kim was also profiled in Outsports:
Earlier in the day, Kim, a safety with the Air Force Falcons, came out to the other defensive backs on the team. He said they gave him a standing ovation. Going into that conversation, he had already told his parents, various former teammates from high school, several teammates at Air Force, various people at the Air Force Academy not affiliated with the football program, and various coaches with the team. Every one of them, including head coach Troy Calhoun, had a reaction of full-fledged support.
"They tell me they appreciate the fact that I felt confident enough, and they meant enough, for me to tell them," he said.
Kim said their reactions, along with the supportive environment of Air Force, left him with no fear or anxiety going into his conversations with his teammates, or posting his message on Instagram.
'I've spent too many years worrying what other people will think and letting it affect what I do in my daily life. And I'm kind of done with that. It doesn't affect my ability to play football. It doesn't affect my ability to serve my country. No one cares here. We all go through the same thing, we all go through basic training. What we go through going through the Academy goes way deeper than worrying about what someone will think."