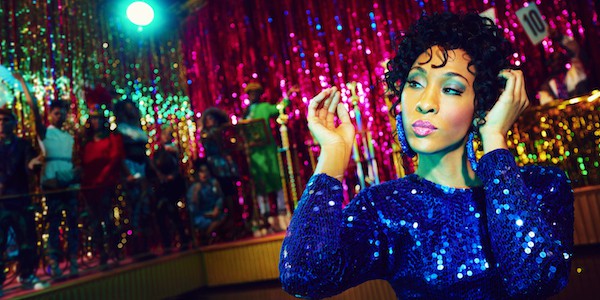 The best new show of 2018 wraps its first season Sunday when Pose airs its season finale at 9 p.m. Eastern on FX. A lovingly-crafted and beautifully-executed ode to New York City's 1980s ballroom scene captured in the iconic documentary Paris Is Burning, Pose has achieved a new high-water mark in queer storytelling.
A passion project from series creator Steven Canals, the show masterfully blends Canals' deep appreciation and personal connection to the source material with TV vanguard Ryan Murphy's eye for luxe production.
Never before has television explored the world of trans people of color more beautifully. Trans luminaries like Our Lady J and Janet Mock have penned episodes (and Mock became the first trans woman of color to write and direct an episode of television), and the series boasts the largest ever cast of trans actors in series regular roles. The result is a much more nuanced and tender portrayal of the trans and queer experience.
It's vital viewing for the entire LGBTQ community and allies, but don't mistake Pose for solely a history lesson. There's plenty of Ryan Murphy's signature twists and turns, and the cast — particularly Indya Moore, Mj Rodriguez and Kinky Boots star Billy Porter — deliver some of the most emotionally gut-wrenching performances to hit the small screen.
Thankfully, the show has already been renewed for a second season, but before we say goodbye to season one, we chatted with series creator Canals about how the show came to be.
See what he had to say in our interview below.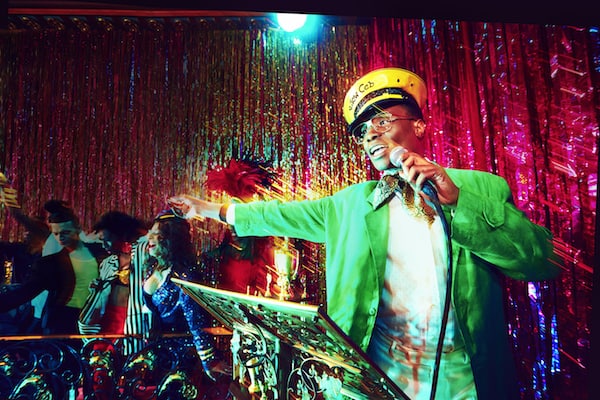 What inspired you to tell this story?
I grew up in New York City in the 1980s and was directly impacted by both the HIV and crack epidemics. Growing up in the shadows of those epidemics, I've always been curious about how and why they occurred, and specifically how they affected my communities. I spent a lot of time through my work just investigating that particular time period. Pose really grew out of my interest with how the HIV epidemic affected queer and trans people in New York.
Cut to I'm in college, so 2004, I'm studying cinema at Binghamton University. I have a professor who introduces me to the balls, screens Paris Is Burning for me, and I become enraptured by this beautiful community that taught me so much about resilience and about family. I thought at that time, "Oh, that would make a really wonderful show. Can't wait to see that."
Cut to ten years later, 2014, I'm working on an MFA in screenwriting at UCLA, and I'm about to enter a drama pilot course, and I think "Oh, I should dust off that old idea I had from ten years ago." Because oddly enough, no one has told that story yet. So I constructed this story about this young man named Damon who moves to New York to become a dancer and becomes enmeshed in the ballroom scene. Partially it was about investigating what was happening in New York in the '80s, but I also wrote it as a love letter to the entire ballroom community, who at that time in 2004 when I first encountered the ballroom community, I was stepping into my own queer identity. I took so much strength from their strength. It was a thank you for inspiring me to live more authentically.
How did you connect with Ryan Murphy?
I wrote the first draft in the beginning of 2014. I met Ryan September of 2016, so a little over two years later. The process of going in and out of rooms was maddening at times, to be perfectly honest. I wrote this pilot that I was really proud of, and I received really great feedback from my workshop and from my professor, Neal Landau, who is one of the writers of the film Don't Tell Mom the Babysitter's Dead. He's a mentor, and he really encouraged me throughout the process of that first draft of Pose.
I entered the Hollywood community equipped with this body of work, specifically this one pilot that I really feel is my calling card. It is on paper the best representation, I feel, of who I am as a person and as a writer. Ultimately, what that pilot did for me was it was opening up doors, but it wasn't keeping me in any of the rooms.
More often than not, I'd be meeting with these executives who I was spending a lot of time having to educate, because they either couldn't wrap their brain around queerness and transness — they certainly didn't understand intersectionality. These characters are not just queer and trans, they also happen to be black and Latinx. They also didn't understand or have any knowledge of the ballroom community. We would have to go through this whole process of educating before we could ever talk about story.
When we would talk about story, more often than not I was being told, "It's too niche of a world," "I don't know where a show like this lives," "I don't know who the audience for this show is." That was really tough. It was really, really difficult. For me, the subtext to "We're not interested in developing this project with you" wasn't just we don't see value in this story, it was we don't see value in you, because the story was so personal.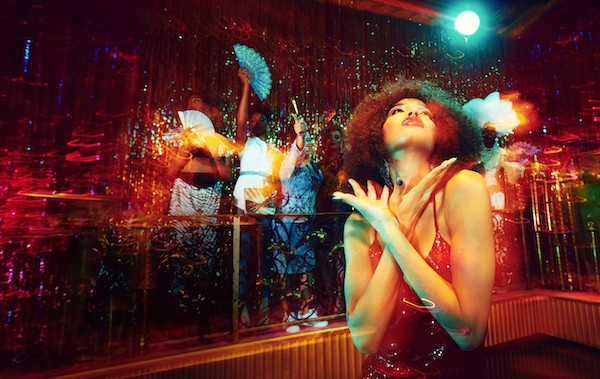 Fortunately for me, I happened to meet Sherry Marsh, who is an EP on the show Vikings on History Channel. She's also an EP now on Pose. She understood the material, and she was excited by it. It was through Sherry that I met Ryan, someone she had a relationship with for over 20 years going back to his first show Popular. He was also developing a show in the ballroom community. We met, and he read the script. I was able to pitch him my version, and then he pitched his version to me. We connected on a very deep level about our love for this community and for this story. He talked about his experience in New York in the '80s. I talked about mine. We shared why this story is important to be told today. At the end of that meeting he said we're going to make that together. Two years later, here we are.
Pose is a period piece, but so much of it still resonates today. Why did you and Ryan feel this story was so important to share today?
There are a lot of pieces I could pull out. I think one is just look at the current political climate. So much of what is happening today mirrors with what was happening with our administration in the '80s when Ronald Reagan was president. There's a lot of overlap. I think that was one reason. Obviously, history is also important. The sense that young LGBTQ people may be politically active but may not necessarily be as aware of the history of the community. Specifically, if we're talking about HIV/AIDS, that really was only three decades back, right? Today we have meds, and, depending on your class, there's more access to resources, but there are still communities that are lacking in resources and lacking in healthcare. It's important for us to shine a light on that particular experience, to show that it's still happening today. How much progress have we actually made?
We also felt like it was important to infuse positive storytelling into the LGBTQ experience, because more often than not the narrative — especially if we're talking about trans narratives — are often very dark and very morose. Here was an opportunity to tell a family story about resilience and about love and about hope and to infuse aspiration and joy into the narrative. Those are a couple of things we talked about when we first met.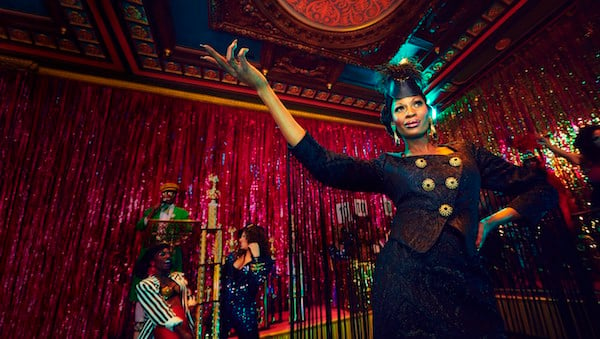 One of the things that makes Pose so incredible is the cast. Not only is it the largest cast of trans series regulars, but it's uncovered so many talented newcomers. What was the process like casting these actors, and how did they contribute to the evolution of the characters?
Alexa Fogel is our casting director, and she's worked on Ozark most recently. She is brilliant. She's just a wonderful person. She and her team are stellar. They spent six months meeting with lots of trans actors. They went into the ballroom community and met with folks there. They presented Ryan and I with an abundance — no pun intended — of options for each of these characters … We met with the majority of folks whose tapes we watched and then we came to New York for a three or four day period and just met with everyone. It was transformative to hear their stories.
The process of casting was so much more than come into a room and go through a scene and then make a decision. These actors would come in and we'd go through the scene, and then we would spend time talking to them. What was your experience? What has your life been? What will you bring to this role? Through the process of that, we fell in love with so many people. We actually wound up going back into the writers room and rewriting the pilot so that we could create more characters and hire more actors because we were just so impressed with everyone.
I think the five actresses who are playing our principle characters, they are incredibly talented. They are so amazing. They imbue every role with so much humanity and soul. I think every single person, cast, crew, producer, all of our directors, everyone has come into this project with such a pure heart space. I'm really, really happy that Hollywood, and Ryan more specifically, took the "risk," if you will, to hire actors who were quote-unquote "unknown." I think bringing in actors who the audience wouldn't be as familiar with would always be something that I would talk about prior to meeting Ryan in the room.
More often than not, I was given a side-eye and shrug, like that's never going to happen. Ryan, really and truly, when I said that to him, he said "Well, yeah, obviously, of course we're going to hire folks we've never seen before." I think more often than not, in Hollywood, the narrative is there isn't enough talent out there. In reality, I think our show disproves that notion. I think there's absolutely an abundance of talent out there, specifically trans talent. I'm excited this show has given this opportunity to these actors.
Beyond our five actresses, we cast over 140 LGBTQ folks in roles. You watch all the ballroom scenes, those background actors and the folks playing judges in the ballroom scenes, everyone is coming together to work on the show. It's created opportunities for so many folks who for so long were told there aren't enough opportunities or there are no opportunities. We're all really proud of that.
Fast forward ten years from now: What do you want the legacy of Pose to be both on television and on the larger culture?
My hope is that our audience recognizes the beauty and the breadth of both the trans and queer experience. I hope our audience realizes that we all just want to be accepted and embraced and affirmed for who we are. I think taking that all one step further, I hope that this show challenges our audience and keeps educating our audience so that it just creates more allies. I hope that moving forward, more folks' hearts are open, and they want to donate their time and resources to organizations who are on the frontlines doing the work to aid the queer and trans community.
Pose airs Sunday at 9 p.m. on FX.