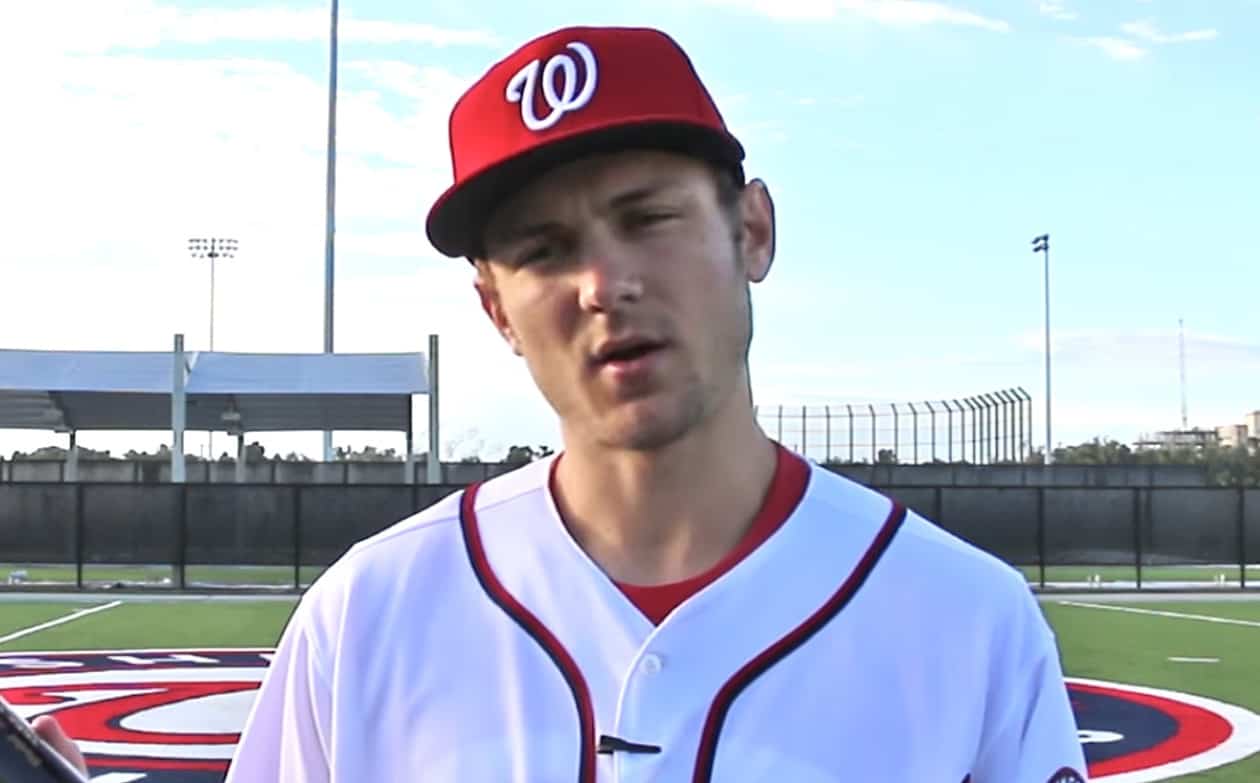 Washington Nationals shortstop Trea Turner, 25, apologized on Sunday after racist and homophobic tweets, written in 2011 and 2012 were revealed by users on Twitter.
NBC Sports reports: 'The tweets, which were revealed late last night, were sent in 2011 and 2012 while he was playing ball at North Carolina State University. They primarily involve homophobic slurs, referring to friends or others derogatorily as "fa***t" or "gay" and repeating a racially-insensitive line from the movie "White Chicks."'
Three baseball players in the past two weeks have been exposed for using offensive language on the social media platform. Along with Turner on Sunday, Atlanta Braves pitcher Sean Newcomb was exposed for similar behavior. And Brewers pitcher Josh Hader was ordered to undergo sensitivity training and participate in inclusion initiatives following a similar incident last week in which homophobic and racist tweets surfaced during a game.
I got you Chelsea pic.twitter.com/yWYVsktDDz

— Blake Bortles is Elite (@BBBortles5) July 30, 2018
— Blake Bortles is Elite (@BBBortles5) July 30, 2018
Turner issued a statement through the Nationals organization: "There are no excuses for my insensitive and offensive language on Twitter. I am sincerely sorry for those tweets and apologize wholeheartedly. I believe people who know me understand those regrettable actions do not reflect my values or who I am. But I understand the hurtful nature of such language and am sorry to have brought any negative light to the Nationals organization, myself or the game I love."
Nationals general manager Mike Rizzo released a statement as well: "I have spoken with Trea regarding the tweets that surfaced earlier tonight. He understands that his comments – regardless of when they were posted – are inexcusable and is taking full responsibility for his actions. The Nationals organization does not condone discrimination in any form, and his comments in no way reflect the values of our club. Trea has been a good teammate and model citizen in our clubhouse, and these comments are not indicative of how he has conducted himself while part of our team. He has apologized to me and to the organization for his comments."
Statement from Nationals President of Baseball Operations and General Manager Mike Rizzo: pic.twitter.com/mqFa24aix2

— Washington Nationals (@Nationals) July 30, 2018