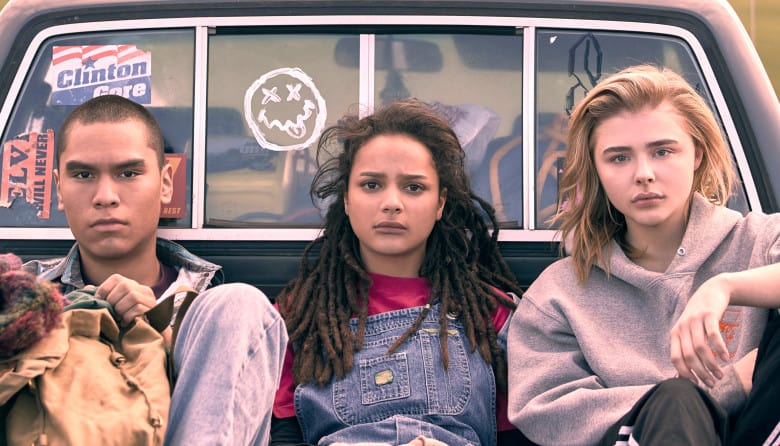 Chloe Grace Moretz, the star of gay conversion therapy film The Miseducation of Cameron Post, blasted Boy Erased, another gay conversion therapy film set to be released, because it's "it's written and directed by a white man, it's shot through a straight male gaze."
Moretz made the remarks in an interview with the L.A. Times with reference to Boy Erased, directed and adapted by Joel Edgerton.
Added Moretz: "There's another conversion therapy movie that's coming out and you see how that was picked up by a major distributor, they are putting all the money behind it, and you start to compare it. This movie was directed by a bisexual woman of diversity, it has a very diverse cast and we didn't cast all celebrities."
Moretz slammed the "major distributor" behind Boy Erased for "backing first and foremost the straight white man who is going to be putting out the movie that's the safer bet," adding "They want something that's a pretty package, but that's still tolerable and acceptable. And I think that's unfair. Queer movies should be told through a queer lens and created by queer people."
The Miseducation of Cameron Post, which won the U.S. Dramatic Grand Jury Prize at this year's Sundance Film Festival, is based on Emily Danforth's novel of the same name. Moretz stars in the drama about a girl who gets caught fooling around with the prom queen and is forced into a gay conversion therapy center in 1993. The film also stars John Gallagher Jr., Sasha Lane, Forrest Goodluck, and Jennifer Ehle. It opens in NYC on August 3 and L.A. on August 10.
Boy Erased is adapted from the memoir by Garrard Conley, stars Lucas Hedges, Nicole Kidman, and Russell Crowe as well as Troye Sivan, who has composed a new song "Revelation" which also debuted in its trailer. Boy Erased recounts Arkansas native Conley's life growing up in a religious home and being sent away to gay conversion therapy, an ordeal he would survive but which would drastically affect his life.
Check out trailers for both films below:
https://www.youtube.com/watch?v=VEdngvMGjg0