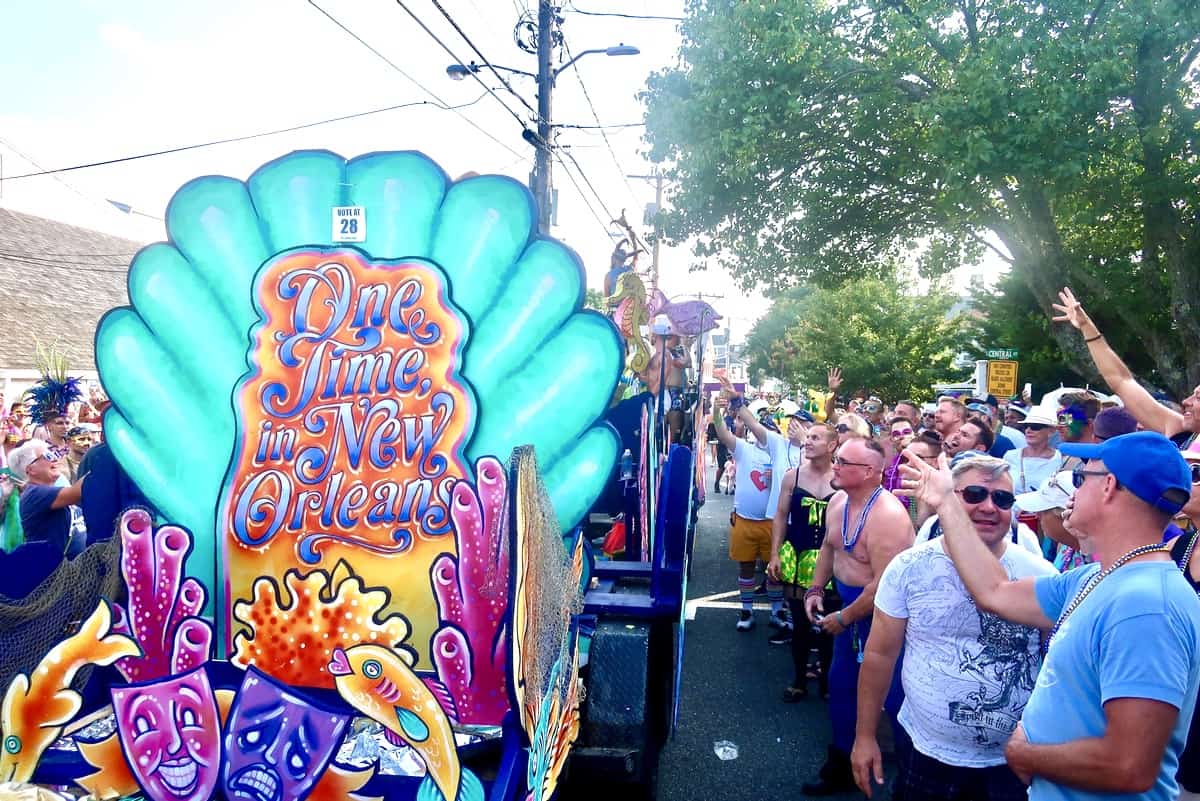 New Orleans made a huge splash at this year's 40th annual Provincetown Carnival, which was themed "Mardi Gras by the Sea" after NOLA's marquee celebration, and Ptown's party echoed that festive tradition. It certainly felt like "One Time in New Orleans" as costumed revelers took to the streets en masse amidst bright and lively floats, parties, and music. Both towns are hot destinations for queer travelers given their rich LGBT histories, world-class food and cocktail scenes, as well as their diverse and welcoming communities.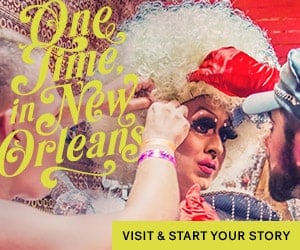 Earlier this summer, Towleroad (and its travel guide offshoot 'Ptown Hacks') helped New Orleans preview their Carnival appearance. Provincetown's drag star Bang and a variety of male burlesque dancers passed out spicy Cajun watermelon popsicles to thirsty visitors after tea dance, a daily summer tradition.
But bigger things were in store for Carnival week.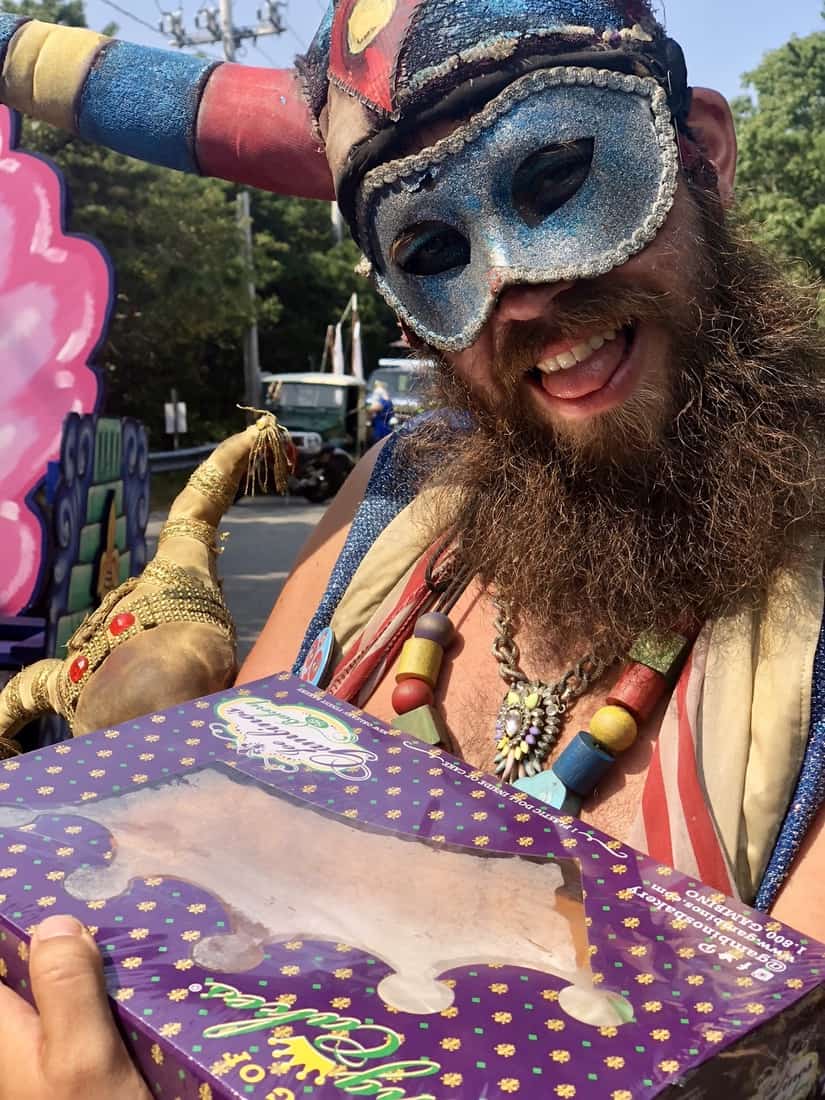 Because what would any Mardi Gras celebration be without the King Cake? A beloved Mardi Gras tradition, King Cakes are coated in royal icing and decorated with the iconic Mardi Gras colors of purple, green and gold. They're best known for concealing a small figurine of a baby; the person who gets the slice containing the figure is said to have good luck and is "king" for the day.
New Orleans Tourism put a special Provincetown spin on the tradition by sending King Cakes to 30 guesthouses around town. Whoever found the baby in their slice was able to trade it in for a fabulous collection of "One Time In New Orleans" prizes, delivered by NOLA's most famous drag queen Varla Jean Merman. Varla brought the prizes on a fantastical NOLA float that was the highlight of Provincetown's parade as it twisted its way down the waterfront's Commercial Street.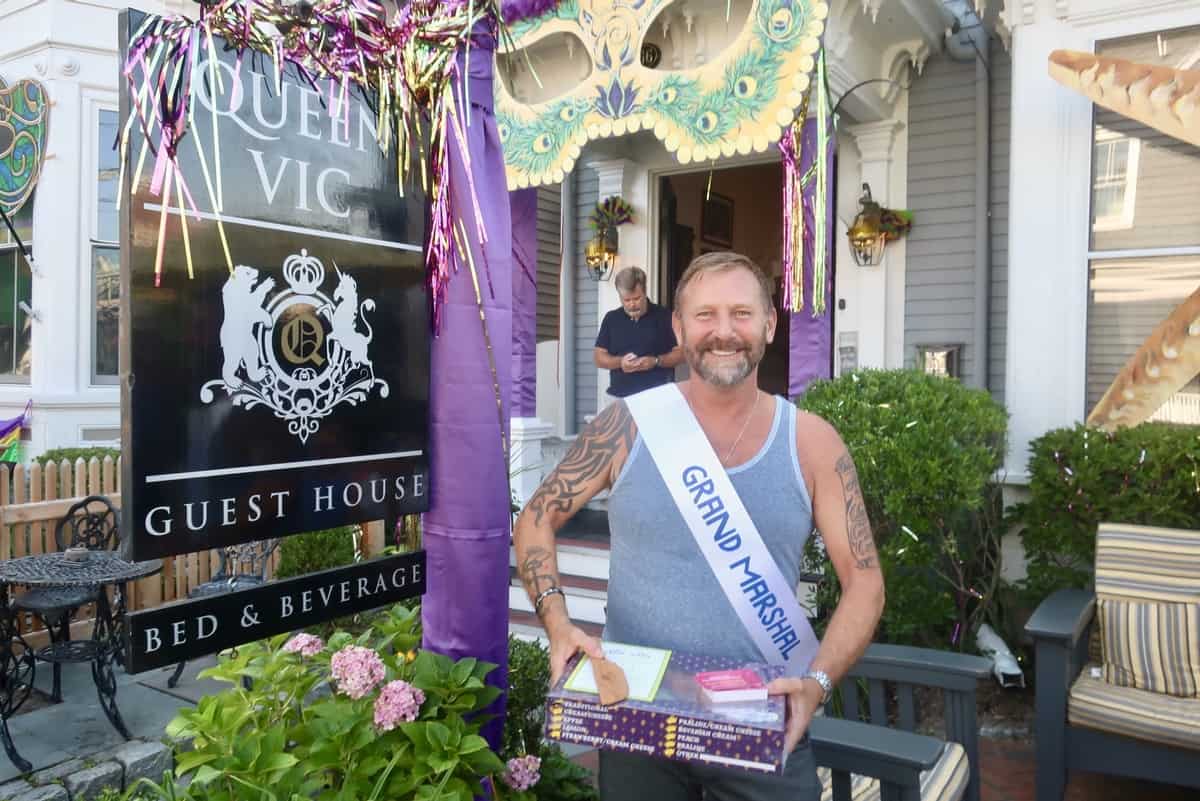 The aquatic-themed float, featuring two tugboats pulling a fabulous version of the lost city of Atlantis out of the mist, was designed by New Orleans-based artist Noah Church and fronted with nautical props from the gay New Orleans Krewe of Armeinius.
Revelers also drank in all the New Orleans spirit (and spirits) at a special cocktail reception at the Anchor Inn hosted by New Orleans tourism.
The 'One Time in New Orleans' float:
Check out more great shots of the "One Time in New Orleans" float and Provincetown Carnival Mardi Gras by the Sea: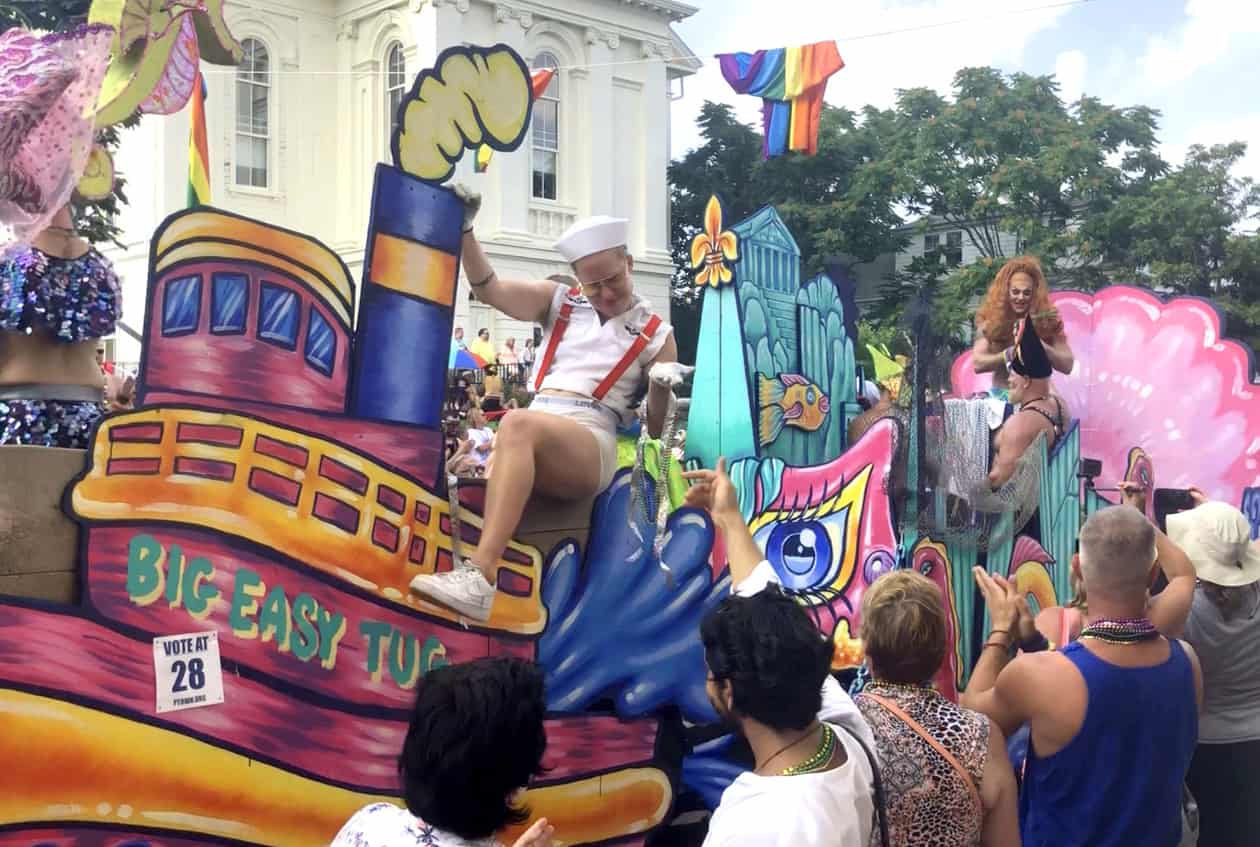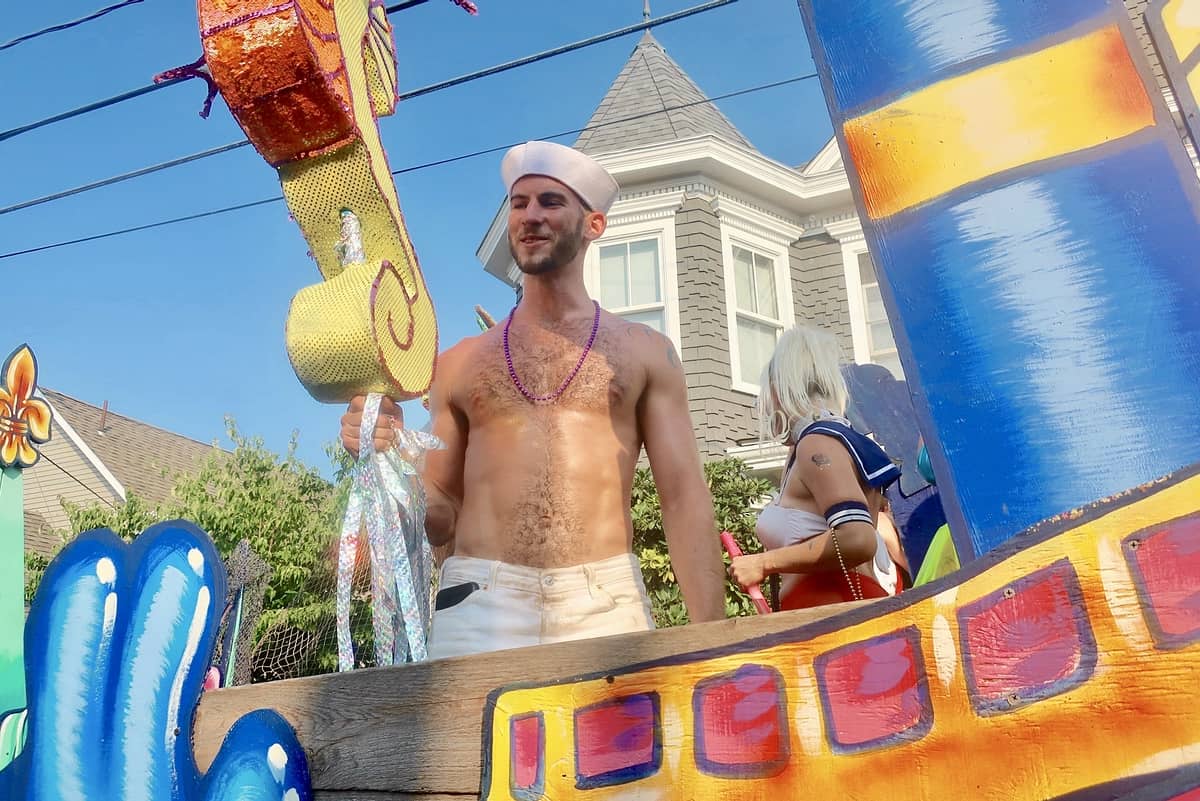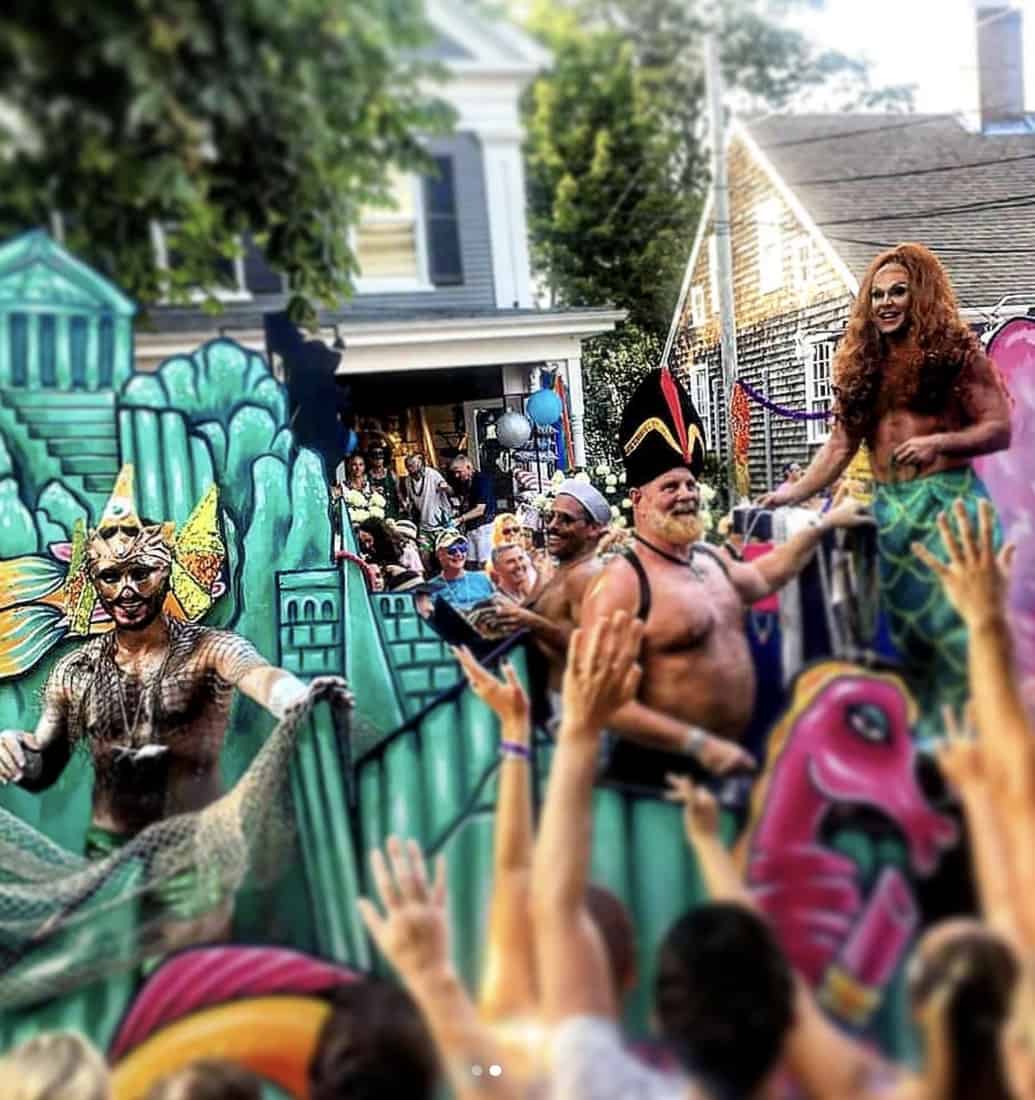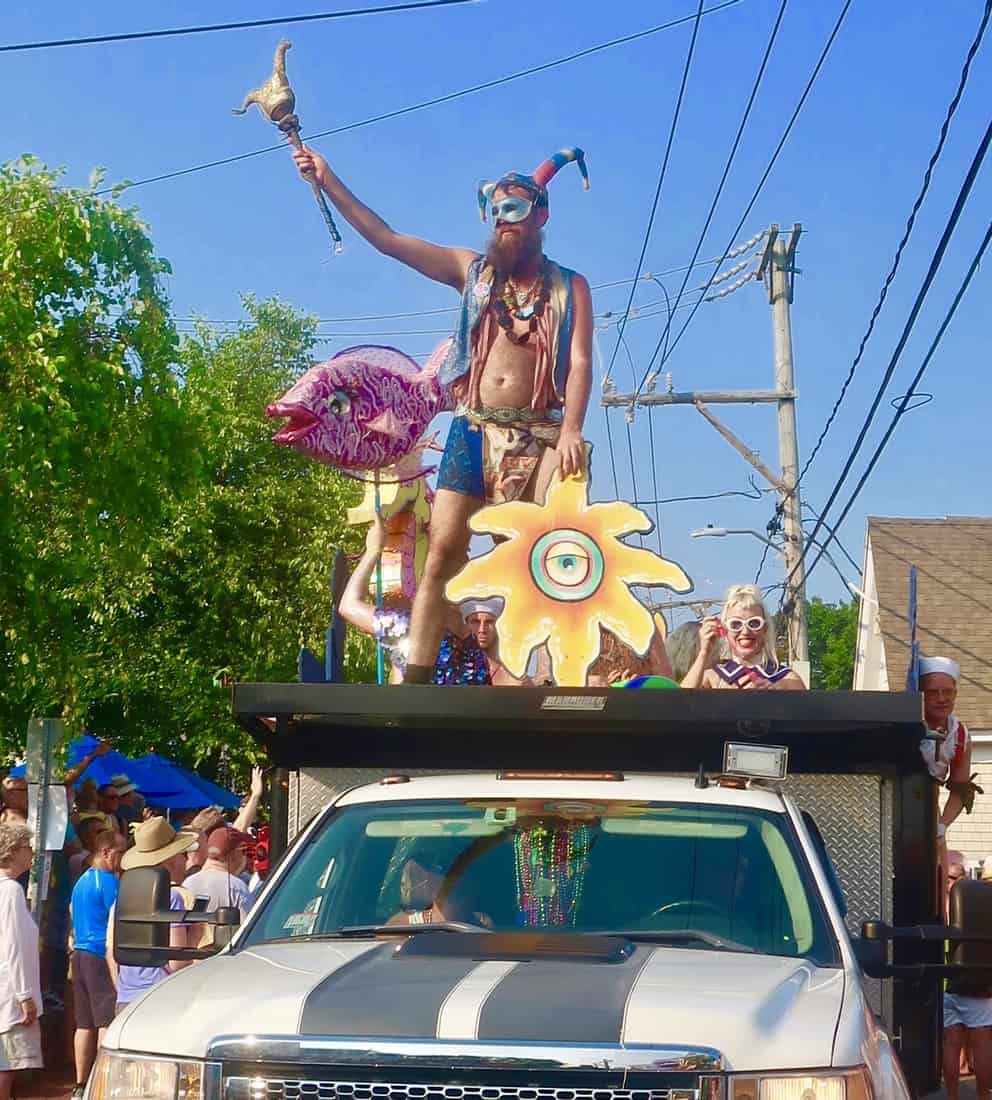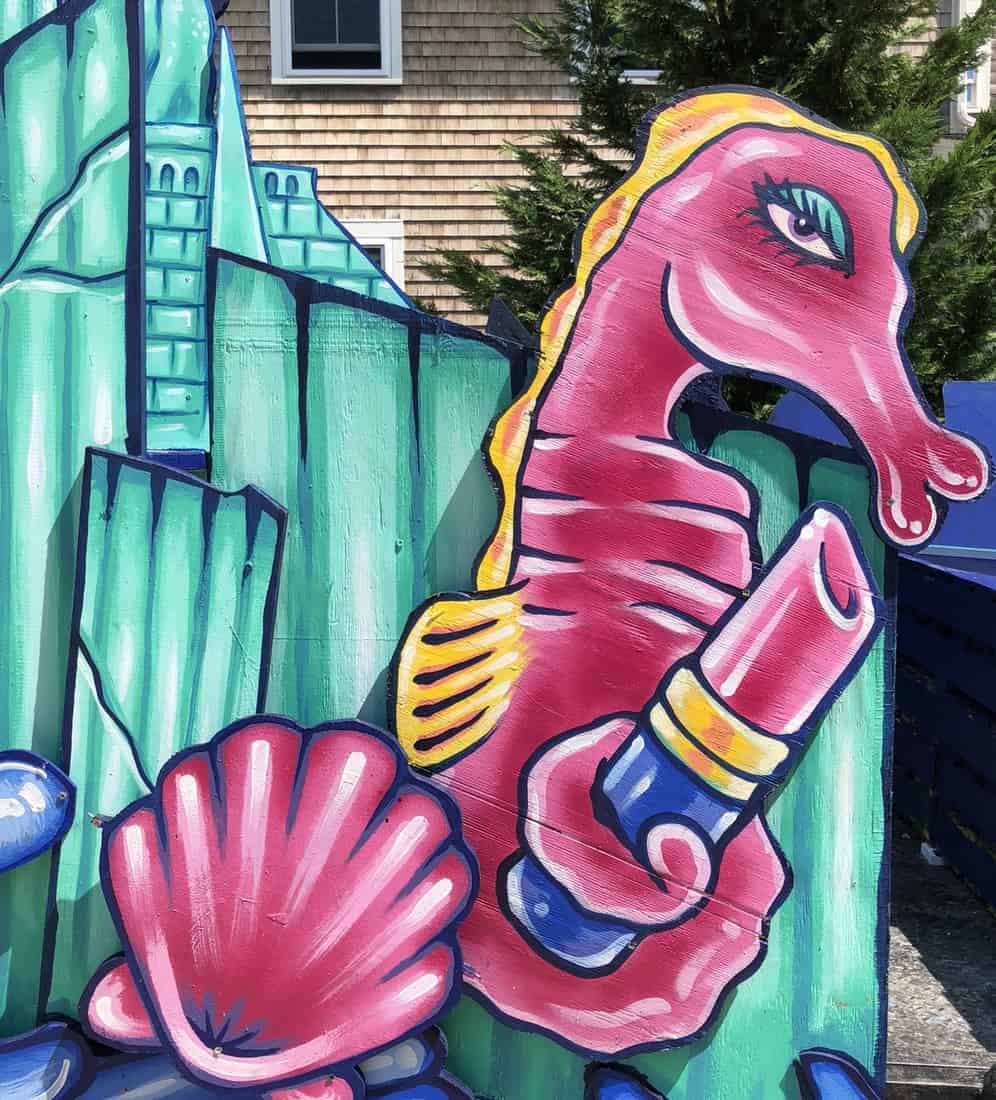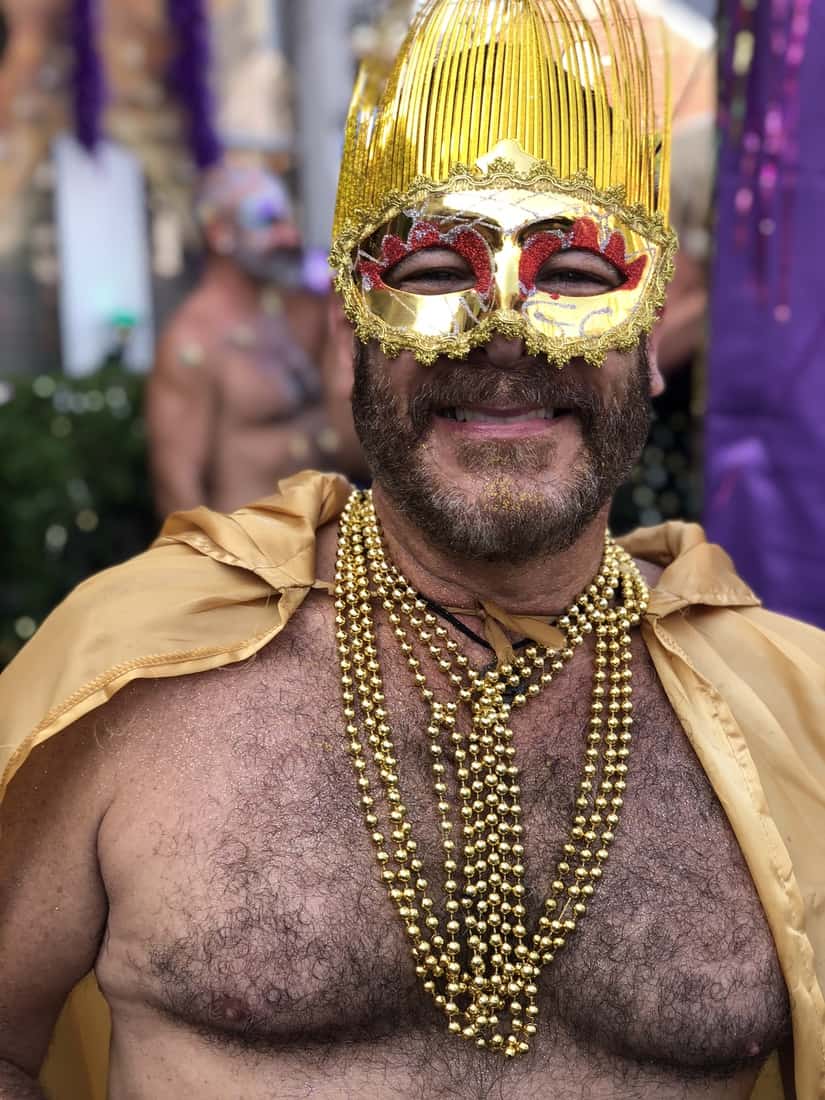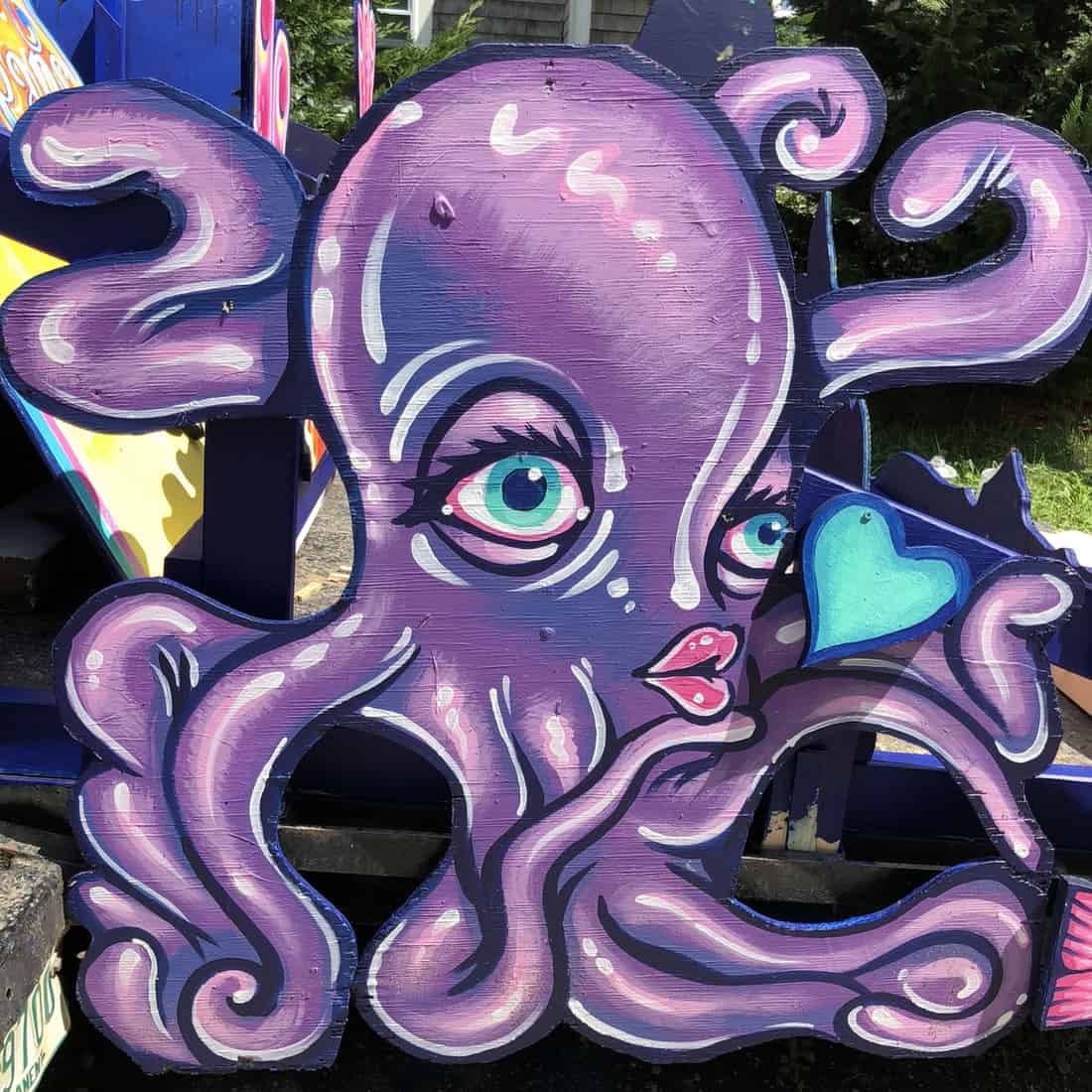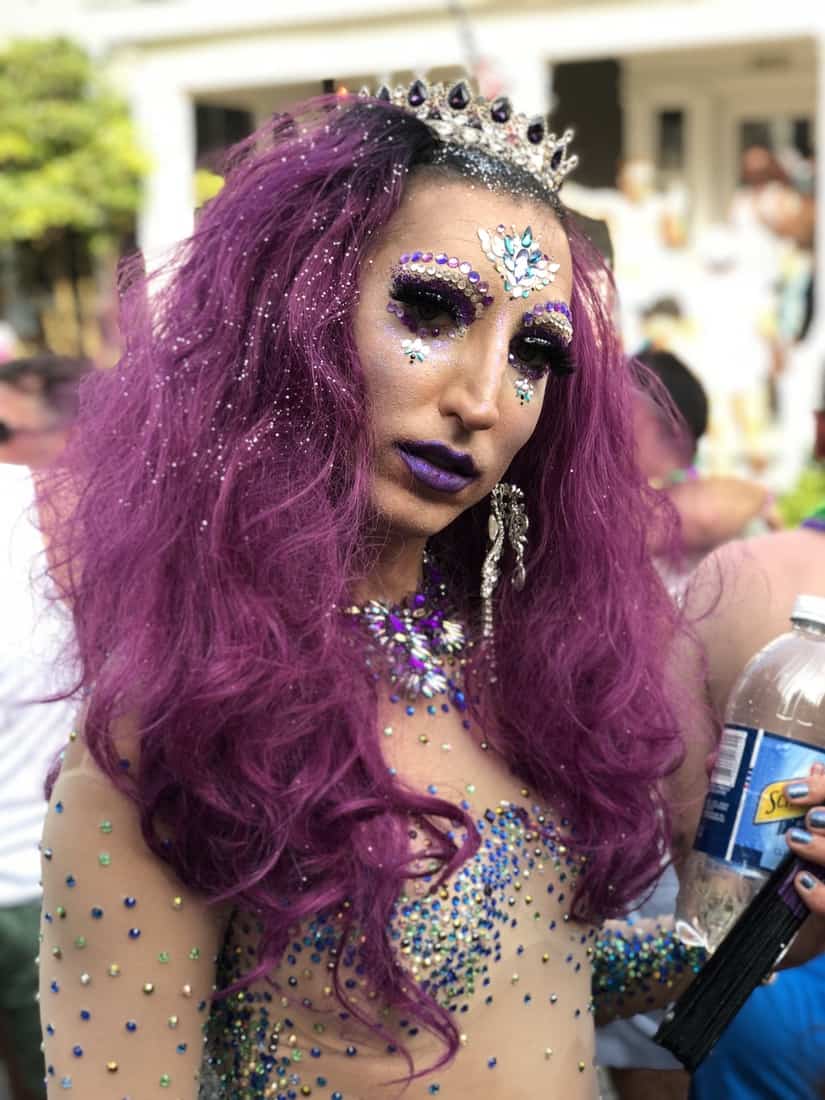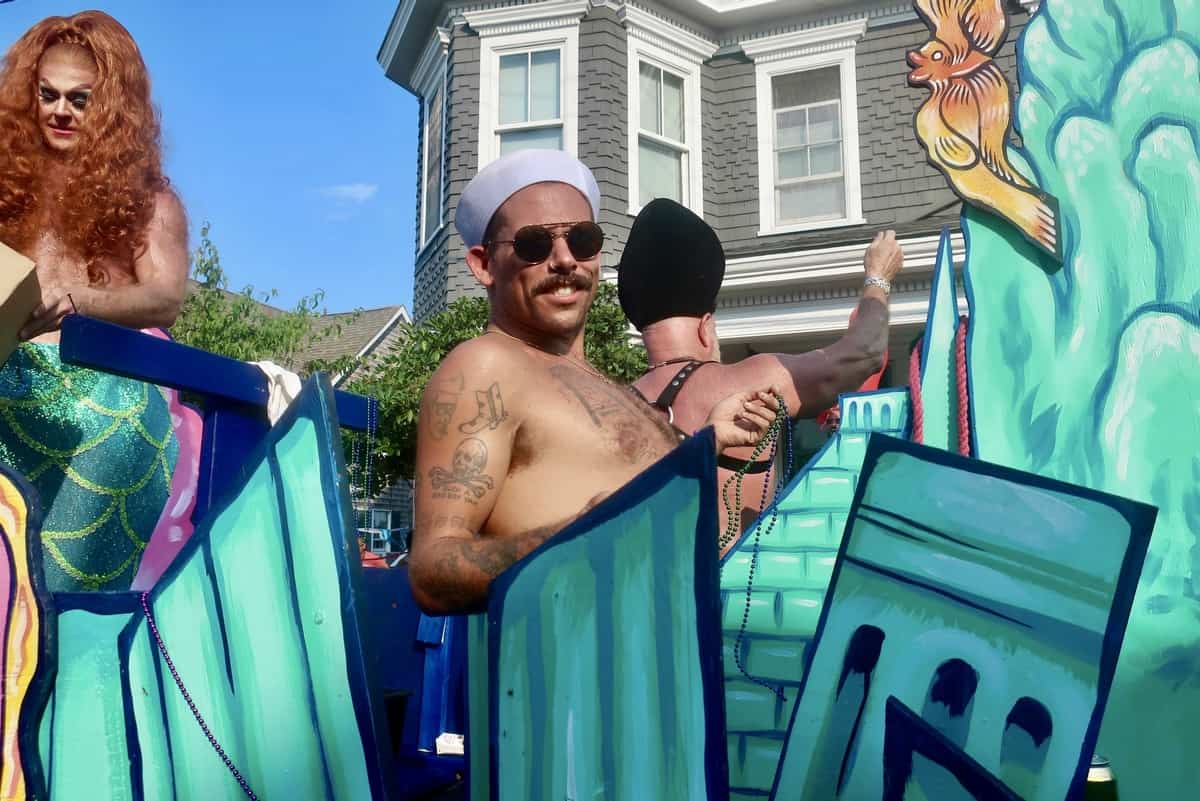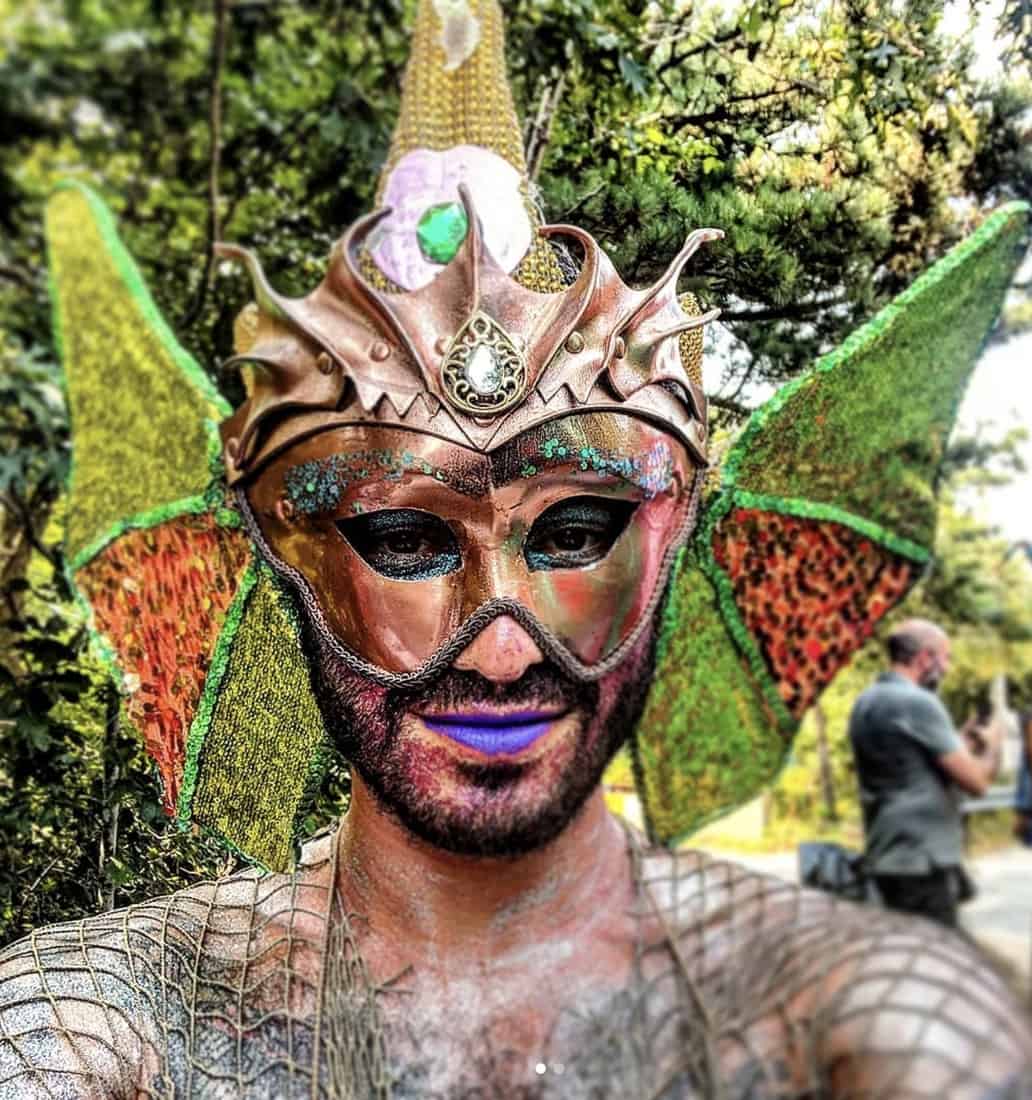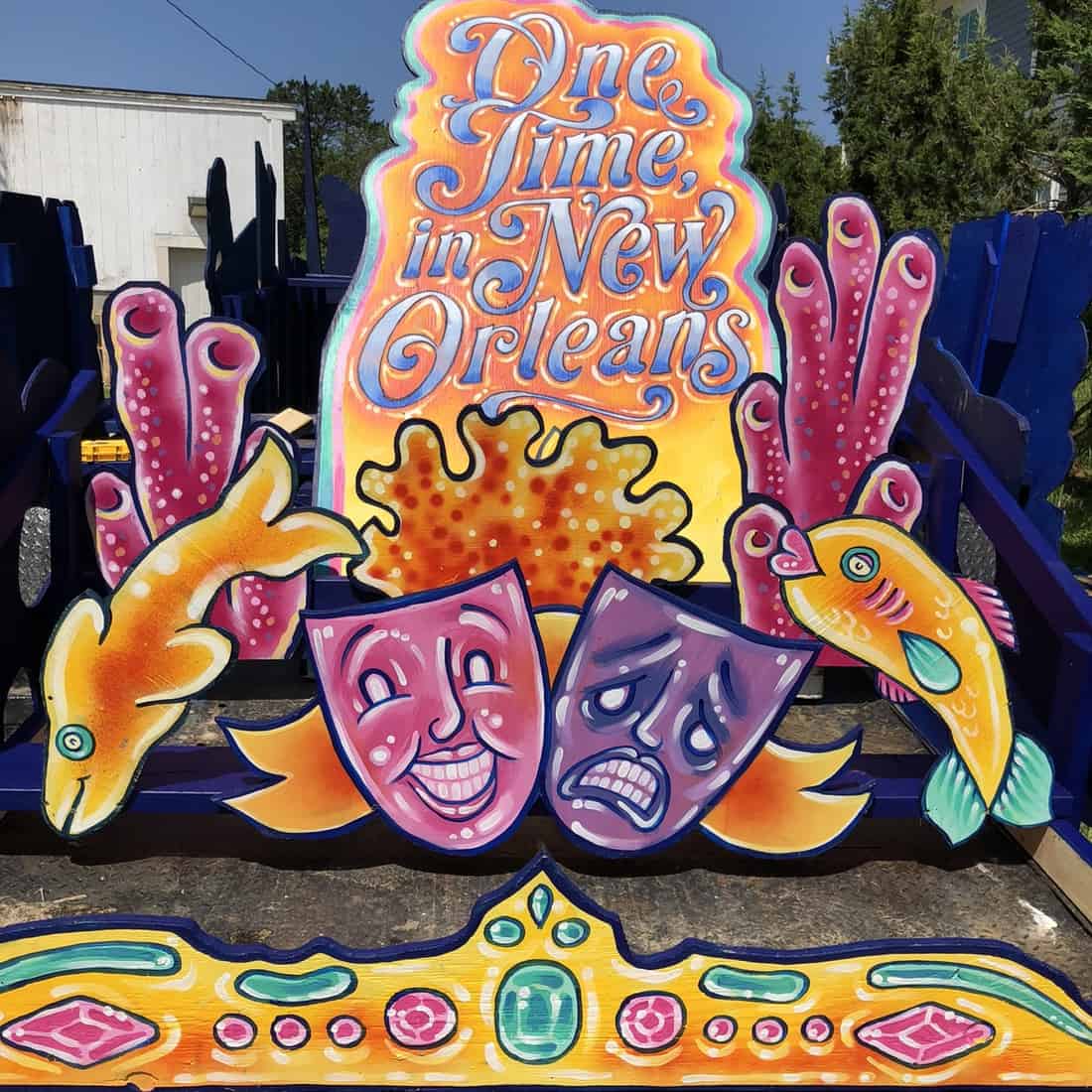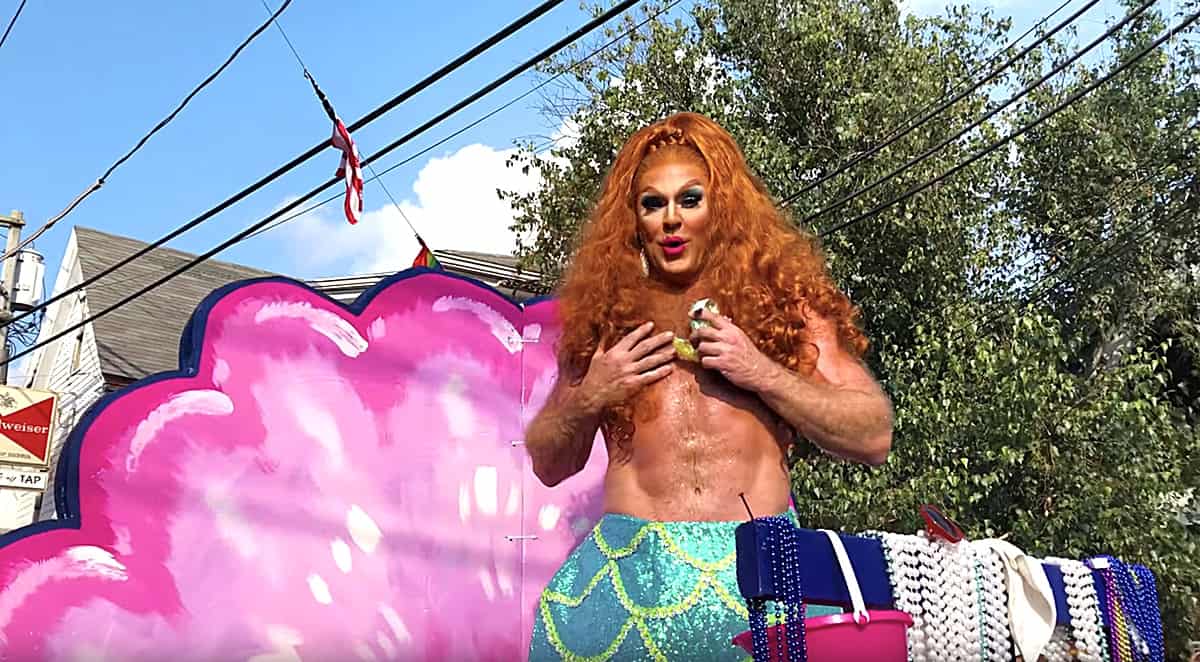 More from Provincetown's Carnival:
If the beads and boys at this year Provincetown's Mardi Gras by the Sea have got you craving more of the New Orleans spirit and festivities, you're in luck. You could win a free trip for two to NOLA by filling out THIS FORM or text PTOWN2NOLA to 41411 to enter.
As the summer season winds down up north, the parties are still heating up in New Orleans.
Labor Day weekend marks the return of one the largest LGBTQ festivals in the world, Southern Decadence.
The official Southern Decadence parade takes place Sunday, September 2 beginning at the Golden Lantern, but there are tons of events in the city all weekend. Hirsute men and their admirers will no doubt be at Bearracuda at One Eyed Jacks, Friday, Aug. 31, or spending their Friday night at local leather bar, The Phoenix, for a beer bust.
If you're looking to dance, there are plenty of options. The Bourbon Pub/Parade will be open 24 hours Friday through Monday. Divas Deborah Cox, Jennifer Holliday and Jeanie Tracy are headlining the Bourbon Street Extravaganza Saturday evening, Sept. 1.
Once Decadence officially ends, the celebrations continue in New Orleans as the city celebrates its tricentennial. Halloween New Orleans, an LGBT celebration to benefit the Project Lazarus assisted-living home for people with HIV/AIDS, runs from Oct. 26-28. Halloween New Orleans 2018 will have a carnival theme, including events like the "Sideshow" main event party and "Funhouse" pier dance.
Now's also a great time to start planning your trip for Mardi Gras season, which begins in early January. LGBT Mardi Gras krewes — such as Mwindo, Amon-Ra, Petronius, Armeinius and Lords of Leather — have balls leading up to Fat Tuesday beginning in February.
For more information on LGBT events in New Orleans, visit NewOrleans.com/LGBT.