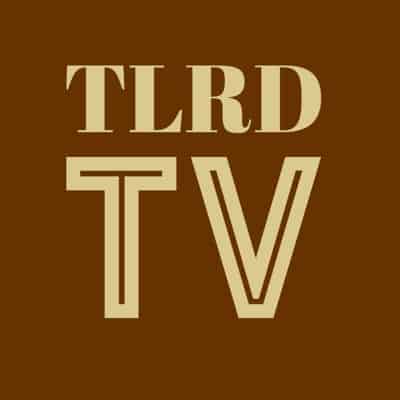 'ROGUE KILLERS'. Trump comments on the possible murder of WaPo journalist Jamal Khashoggi by Saudi Arabia. "I just spoke with the king of Saudi Arabia, who denies any knowledge of what took place, with regard to, as he said, his Saudi Arabian citizen…I don't want to get into [the king's] mind, but it sounded to me like maybe these could have been rogue killers. Who knows?"
OMAROSA. Trump and Ivanka's relationship is creepier than we thought.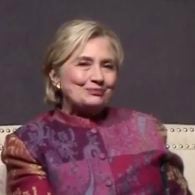 WITHDRAWN. Hillary Clinton has security clearance withdrawn at her request: 'The State Department—in a letter dated Sept. 21 but publicly released Friday— told Sen. Chuck Grassley (R-Iowa), the chairman of the Judiciary Committee, that the security clearance was revoked on August 30 after Clinton requested that it be withdrawn…The State Department added in the letter to Grassley that five of Clinton's aides had also had their security clearance revoked. Four of the names are redacted but one aide listed in the email is Cheryl Mills, who worked as Clinton's chief of staff.'
DONALD DATERS. New dating app for Trump supporters.
BANKRUPT. Sears files for Chapter 11. "Sears, once the largest retailer in the U.S., has now filed for bankruptcy protection and said Monday morning it plans to close 142 more stores this year — adding to the stores the retailer already shuttered in 2018."
WILLIAM COORS. Ultraconservative brewery owner who sparked boycott is dead at 102: 'Coors brewery workers struck in 1977 over many issues, including the use of lie-detector tests to ferret out employees who were gay or whose politics were considered radical. Workers who crossed picket lines voted the union out. The A.F.L.-C.I.O. declared war, calling for a boycott that lasted 10 years and caused Coors sales and market shares to fall sharply. At labor's behest, many black, Hispanic, gay and feminist groups joined the boycott as time went on, adding to its power.'
DAVID PERDUE. Senator David Perdue (R-GA) rips phone from student trying to ask him about voter suppression. 'In the video, posted to the Young Democratic Socialists of America's Twitter feed, Perdue is asked by a student at Georgia Tech about an Associated Press report which said that over 53,000 voter applications were on hold in Secretary of State Brian Kemp's office. An analysis conducted by the Associated Press found that a majority of those applications in limbo were African American.
Today @sendavidperdue visited Tech to campaign for Kemp. A student tried asking a simple question about @BrianKempGA 's racist scheme to threaten voter registrations from black people, but before he could even finish the question, Perdue stole his phone. pic.twitter.com/K0iffU57Di

— YDSA Georgia Tech (@YDSAGT) October 13, 2018
GOOD STANDING. New play chronicles life of a gay Mormon: 'The play follows a man named Curtis as he is called before a "court of love" with local church leaders, where he faces excommunication for the sin of marrying the man he loves.'
G-A-Y. Charli XCX performs in London.
HADRIAN. New Rufus Wainwright opera contains nudity and gay sex scenes: '"I'm a gay man, and gay men have been fans of opera for hundreds of years, but sadly there's not been any big characters who are gay on the stage," said Wainwright, during a break at the opera's dress rehearsal earlier this week. Hadrian has its world premiere at Toronto's Four Seasons Centre for the Performing Arts on Saturday.'
TRANSPARENT. Amazon series will conclude with two-hour musical: 'In a New York Times profile, series creator Jill Soloway and their sister, Faith, are said to be working on music with transgender performer Shakina Nayfack. The musical would reportedly stream on Amazon in fall 2019. "It will hopefully feel like Jesus Christ Superstar mixed with La La Land mixed with Flight of the Conchords with something more Jewish thrown in," Soloway said. "A little Yentl." (Fans of Transparent will recall that the Jesus Christ Superstar soundtrack featured heavily into Season 4.)'
NIA NAL. Natalie Maines on being Supergirl's transgender superhero: 'So far it's been so positive and it's just been this complete outpouring of love and support for me as an actor, for me as a trans woman and for this character. I think so many people are relieved and happy and excited to see someone like them on television. And to see someone like them on television as a superhero! Seeing yourself as a superhero is kind of the most validating thing.
FLAT EARTHERS OF THE DAY: CBS Sunday Morning visits followers of the Flat Earth movement. "The perimeter of Flat Earth is a wall of ice…That's what's containing everything."
https://www.youtube.com/watch?v=5Q-NSGFht9E
BREAKOUT POP STAR OF THE DAY. Dua Lipa, on Nightline.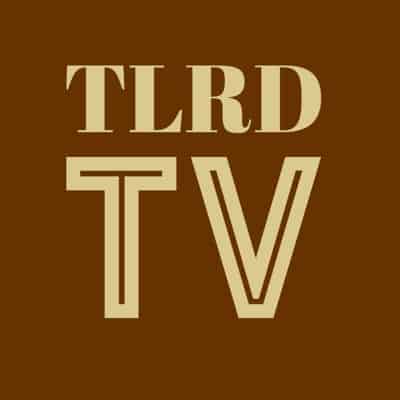 TRAILER OF THE DAY. A Head Full of Dreams.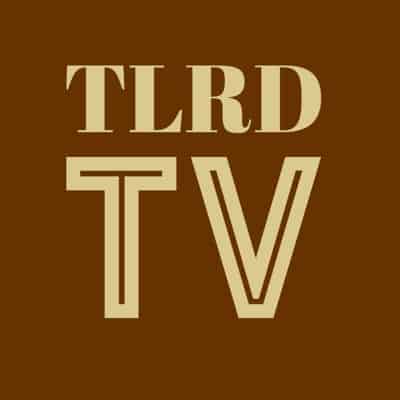 THANK YOU FOR THE MUSIC OF THE DAY. Revisiting ABBA.
https://www.youtube.com/watch?v=scAqopo093U
MONDAY MUSCLE. Wilson Cruz.