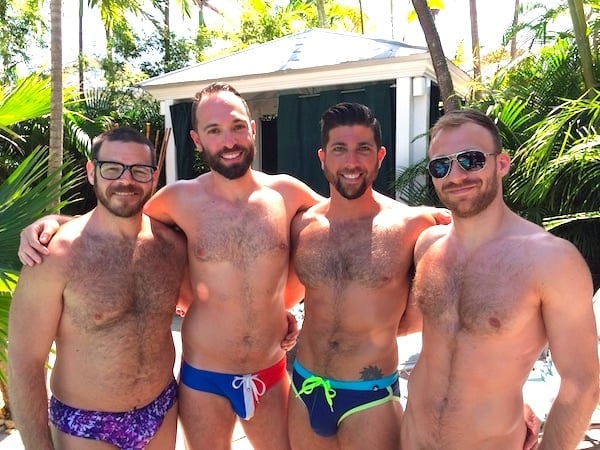 It doesn't take long to learn exactly what makes Key West so special. Even after one wild weekend there, we were hooked.
However, if you really want to understand what continues to make Key West a top destination for LGBTQ travelers, you need to talk to the people who have built the community as residents and regular visitors.
On a recent visit, we chatted with locals and a few folks on holiday about what draws them to the island and their picks for can't-miss attractions.
Whether you're considering heading down to the Conch Republic for the first time or just looking for recommendations for your next visit, see what they had to say below.
John, seventh time visiting from NYC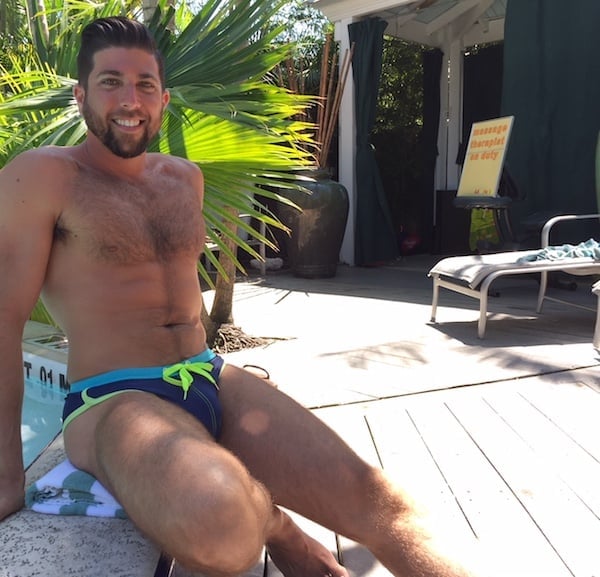 "Key West is weird in the best possible weird. It's totally relaxed, funky, there are chickens and cats walking around. There's a bunch of local artists, there's a bunch of cafes, it's just funky and quirky in the best possible way!"
Can't Miss: "Outside of Island House, it's the Blu Q tour. It's a gay, male, clothing-optional catamaran tour. They have a couple of different activities … We do the snorkeling and the kayaking around the mangroves, and it's a full day. It's always chill dudes."
Fritzie, eight-year resident and Key West Business Guild coordinator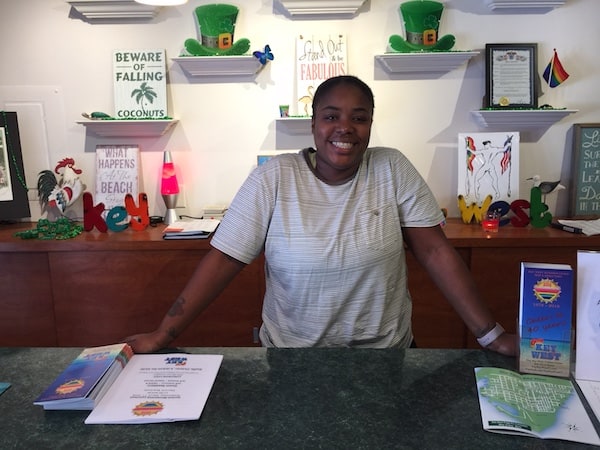 "I've been to New York, and it's the total opposite of what this is. Actually, it took me a while to adapt to the pace of the island because it's so slow. I just love how close everyone is. Wherever you go, you know someone. It's just homey here. Especially if you're not from here, I don't think there's anywhere like Key West. It gives you a moment to just slow things down and kind of reconnect with what's important. It's people just living and loving one another."
Can't Miss: You gotta do something on the water. Whether that's a sunset cruise or going up to one of the State Parks and enjoying that.
Artie, third time visiting from NYC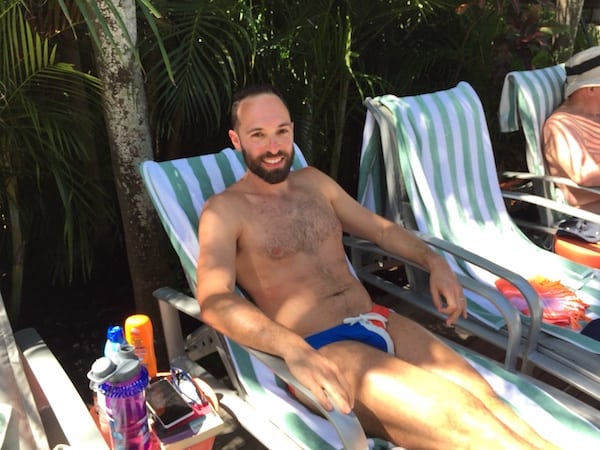 "It's a great winter destination to come escape any bomb cyclones that may be on the way to New York. I think the reason I keep coming back here specifically is because here within the walls of this resort I feel like I can really let loose, be myself and connect with other gay men in a way you may not be able to in other environments."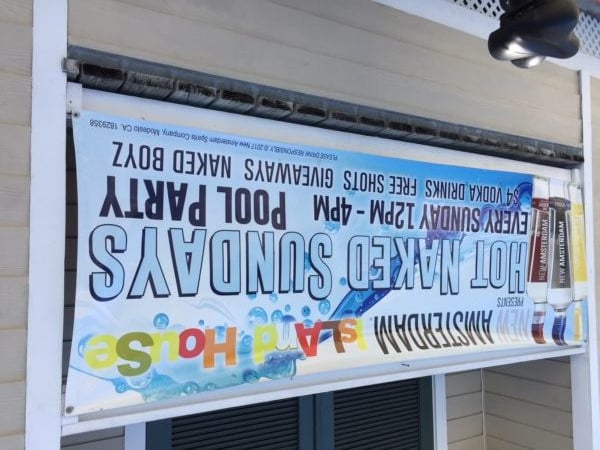 Can't Miss: "I really like the red shot they were handing out yesterday at the pool party. They take care of you here."
Kreg, five-year resident and art dealer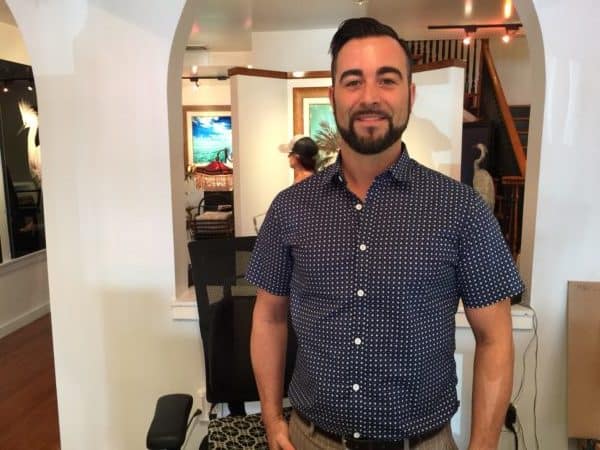 "Besides the weather, there are just great personalities that come visit here. Living in DC was a bit different. Here people are a bit more free-spirited and in better moods."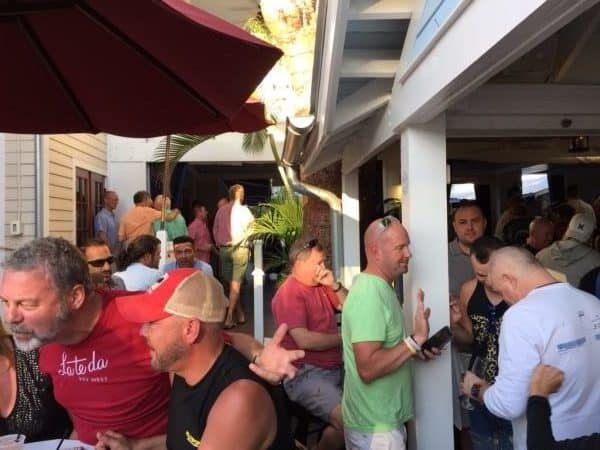 Can't Miss: "I go to Fort Zach a lot, that's one of my favorite places to unwind … There are the drag shows at 801 and at La Te Da, you've got [drag performers] Randy Roberts and Christopher Peterson."
Sarah, one-year resident and tour guide at the Ernest Hemingway Home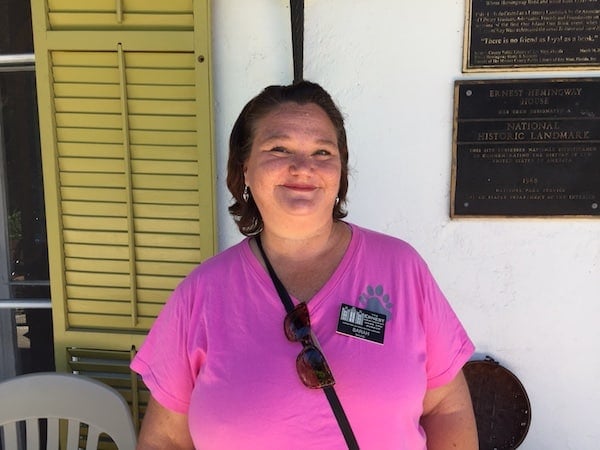 "The community here is pretty amazing. It's a real interesting group of people, artists and fisherman, a lot of salty old people — it's a great melting pot, really. They talk about New York City, Key West is truly a melting pot of people."
Can't Miss: "I would definitely say Fort Zachary Taylor for the beach. It's great snorkeling there as well."
Alan, 40-year resident and artist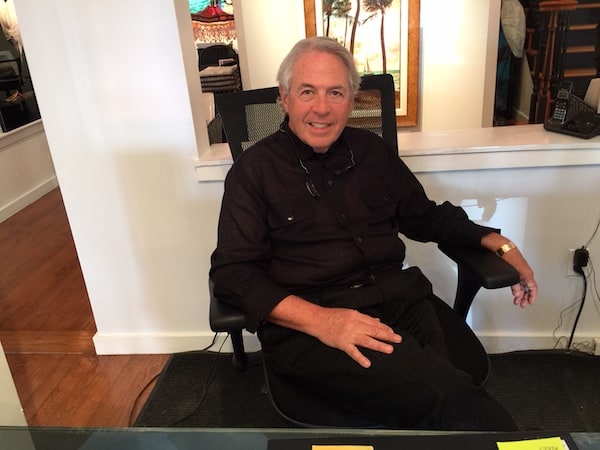 "I was living in Woodstock, NY. I came to visit two friends that lived in Coconut Grove. We took a drive down to the Keys, his wife and I, visited a friend. We visited a friend and I fell in love with this guy's house. Three months later, came back, bought the house, and I'm still there … I just like the beauty and the diversity. The quaintness and the free-thinking … I decided to carve out my career from this side of the world as opposed to doing anything from the more traditional places like New York, and it really worked out great."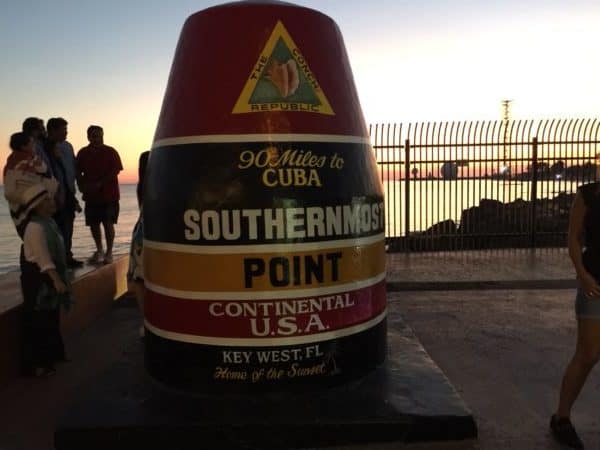 Can't Miss: "Experience the whole Key West atmosphere, the quaintness, the beauty of the area, the natural beauty, the history of it, the architecture. Of course, the tourist destinations, like Hemingway House, Southernmost Point. It's hard to put a finger on one thing, it's just a whole experience that I would recommend to embrace."
Matt, third time visiting from NYC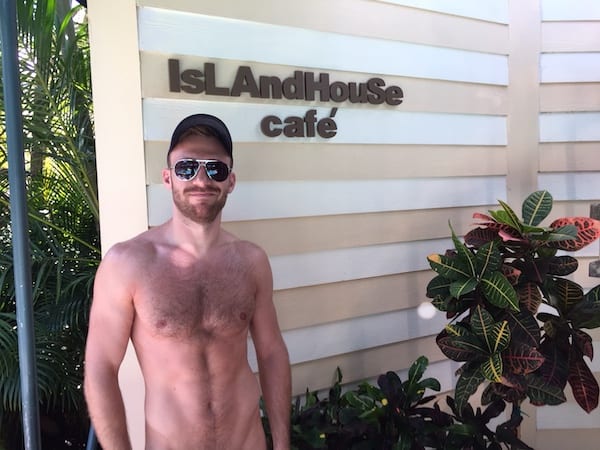 "We come back to the Island House because of the atmosphere you get here. It's hard to recreate the summer atmosphere you feel in Provincetown anywhere else, and we find that this is a good winter alternative."
Can't Miss: "I think every gay man should come and stay at the Island House at least once because it offers you an opportunity to have a fun, freeing and relaxing experience all at the same time."
Michael, fifth time visiting from NYC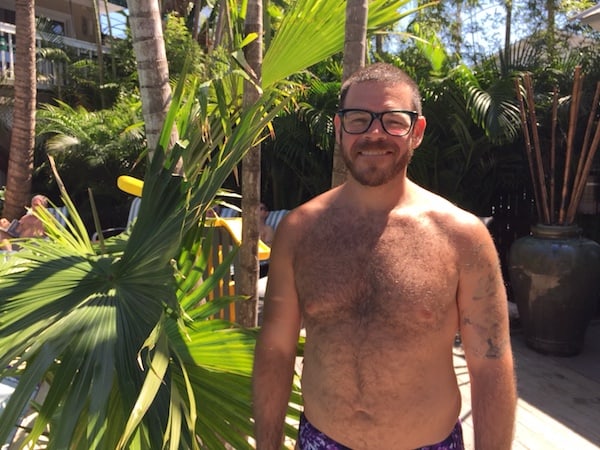 "My husband brought me here the first time. It was kind of funny, the first time we came here, it was probably the first vacation I'd ever had. It was a pretty special time, and it was very early on in our relationship. It was our first chance to be somewhere else together. I was surprised at just the general vibe, the way the island supports and encourages quirkiness and weirdness."
Can't Miss: "I absolutely love experiencing the Blu Q. It's one of the best opportunities to not only be on the water, but you get to experience different activities while you're there. It's sort of a meeting point for gay men who are not necessarily staying at the Island House, so you get an opportunity to reconnect with people who are here, but also meet people who are staying at other gay resorts on the island."
Jeff,  10-month resident (and longtime visitor)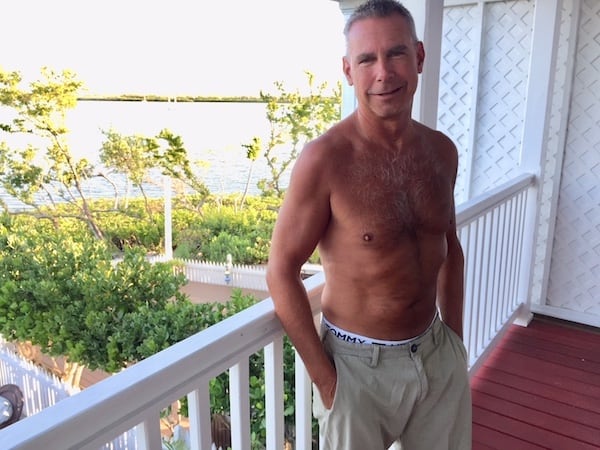 "Fourteen years ago, I started vacationing in Key West, including annual trips with my cousins. We all fell in love with Key West since our first visit. It's a beautiful island, of course, with blue green waters all around. Tropical flora all over the island makes a walk down the street anything but ordinary. And there's an awesome sense of community here. It's a very special place."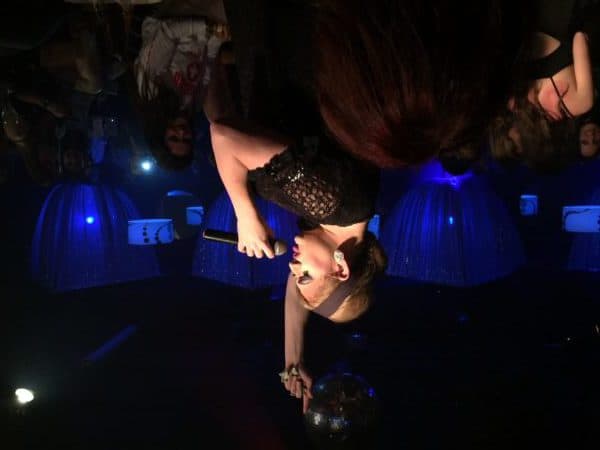 Can't Miss: "Have breakfast at Blue Heaven, lunch at Louie's Backyard and dinner at Santiago's Bodega. Definitely get out on the water with a sunset cruise, kayaking and snorkeling or jet ski tour around the island. Take in the sunset at Mallory Square, a drag show at Aqua or 801 Bourbon. A visit to the Hemingway House should be on everyone's list. Sunday Funday at Island House is always fun time, followed by dancing outside at La Te Da tea dance!"