KAMALA HARRIS. The California senator grills FBI Director Christopher Wray about the Kavanaugh investigation and the limits put on it by the White House.
.@Senkamalaharris asks about FBI #Kavanaugh investigation.

FBI Director Wray: "Our investigation here, our supplemental update to the previous background investigation, was limited in scope and that that is consistent with the standard process for such investigations…" pic.twitter.com/XBdvtqQzaA

— CSPAN (@cspan) October 10, 2018
VOGUE. And the theme of next year's Met Gala is…camp.
CVS-AETNA. Department of Justice gives initial approval to $69 billion merger. "The divestitures required here allow for the creation of an integrated pharmacy and health benefits company that has the potential to generate benefits by improving the quality and lowering the costs of the healthcare services that American consumers can obtain," Assistant Attorney General Makan Delrahim said in a statement.
MIKE BLOOMBERG. Former NYC mayor re-registers as a Democrat: "At key points in U.S. history, one of the two parties has served as a bulwark against those who threaten our Constitution. Two years ago at the Democratic Convention, I warned of those threats. Today, I have re-registered as a Democrat – I had been a member for most of my life – because we need Democrats to provide the checks and balance our nation so badly needs."
Why I'm re-registering as a Democrat https://t.co/2aGDJM95HN pic.twitter.com/mXV9g9gqh5

— Mike Bloomberg (@MikeBloomberg) October 10, 2018
CORPORATE EQUALITY INDEX. Record number of U.S. cities have perfect scores in this year's Human Rights Campaign Corporate Equality Index: 'A record number of municipalities – 78 – earned perfect scores for advancing inclusive policies in 2018, according to a report released Monday by the Human Rights Campaign Foundation and the Equality Federation Institute, two LGBTQ advocacy groups. "Despite persistent efforts by some states and the federal government to roll back hard-won protections, cities are boldly and courageously pioneering the path forward on LGBTQ equality," said Xavier Persad, legal counsel for the Human Rights Campaign and author of the Municipal Equality Index that rated 506 cities on inclusive protections and policies. Last year, 68 cities attained the highest ranking, compared with just 11 the first year of the index in 2012.'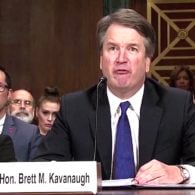 PUNKED DOMAIN OF THE DAY. BrettKavanaugh.com.
NATIONAL BOOK AWARD. The finalists.
CANADA. Petition to ban gay conversion therapy gains enough signatures to be considered by parliament.
PSYCHOLOGICAL ASSAULT. Trump is torturing women.
POPE FRANCIS. Having an abortion is like hiring a hit man to do away with someone: 'He asked if it was fair "to take out a human life" to solve a problem: "Is it fair to hire a hit man to solve a problem? It is not fair. We cannot take out a human being, even if it is small."'
SAN ANTONIO. Man surrenders to police in shooting outside gay bar, then says his brother-in-law did it.
$55.6 BILLION. The value of weapons sold to foreign countries by the U.S. in 2018.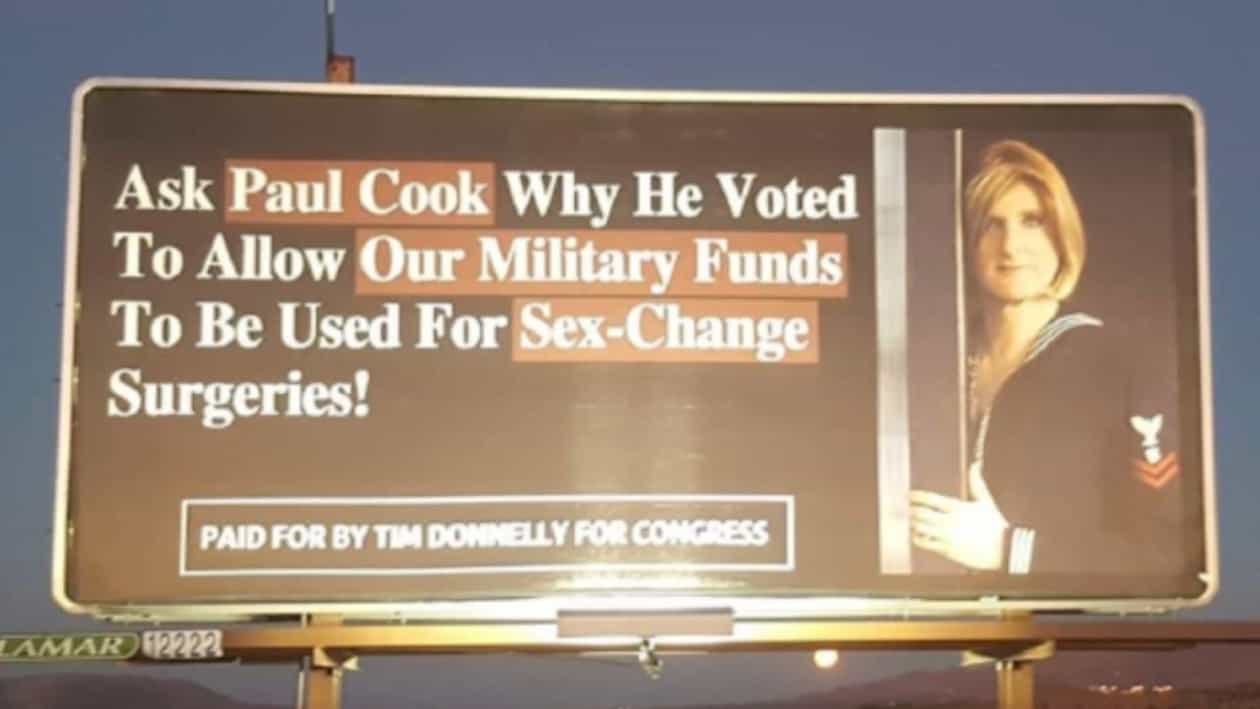 TIM DONNELLY. California Republican steals transgender service member's photo for attack billboard on opponent. 'In California's 8th Congressional District, which spans much of the state's border with Nevada, two Republicans are in a heated race for the seat. The challenger, Tim Donnelly, has a new billboard campaign attacking incumbent Rep. Paul Cook for his vote on transgender military service, and it uses a photo of a transgender veteran without her permission…Despite this particular vote, Cook has been no champion of LGBTQ equality. During the 114th Congress (2015-2017), the Human Rights Campaign gave Cook a score of 16 out of 100, noting that he voted against the LGBTQ community most of the time.'
I WON'T NOT F**K YOU THE F**K UP. Lana Del Rey and Azealia Banks have it out on Twitter.
ORLANDO. Flight delayed after woman is removed for bringing emotional support squirrel on board.
https://twitter.com/julia_papesch/status/1049820969060261888
WORLD'S BEST. RuPaul to join James Corden, Drew Barrymore, and Faith Hill to judge new reality series: 'The World's Best is described as a first-of-its-kind global talent competition that features acts from every genre imaginable, from every corner of the planet. They not only have to impress American judges, but will also need to break through the "wall of the world," featuring 50 of the world's most accomplished experts from every field of entertainment.'
ROSIE O'DONNELL. She's engaged. 'A family insider confirmed to Radar that the former talk show host has proposed to her girlfriend of nearly one year, Elizabeth Rooney. A source confirmed to Radar that O'Donnell, 56, popped the question to the 33-year-old blond beauty over the summer —  but the couple kept the big announcement under wraps due to Rooney's position as a police officer in Worcester, Mass, said the source.'
BREAK-IN OF THE DAY. Dua Lipa is the latest recording artist to wake up Jimmy Kimmel.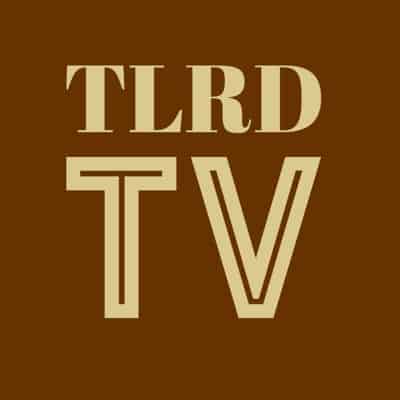 NEW TUNE OF THE DAY. Camila Cabello "Consequences".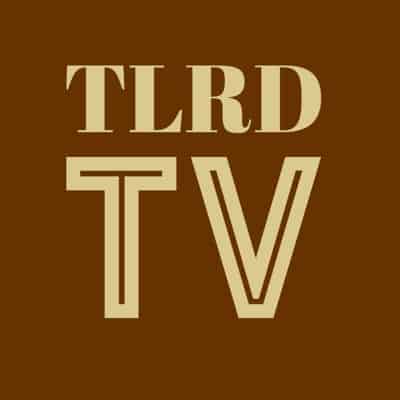 AR HEADSET OF THE DAY. The augmented reality headset Magic Leap makes its debut. 'Setting aside the problems that Magic Leap still has with field of view and with slight glitches in the game mechanics (which could entirely have been the fault of this author), Dr. Grordbort's lays out the Magic Leap headset as a convincing gaming device (albeit at a somewhat price-prohibitive $2,295 apiece.'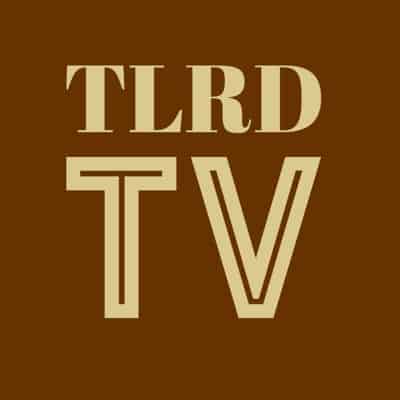 TERRIFYING TRAILER OF THE DAY. Pet Sematary.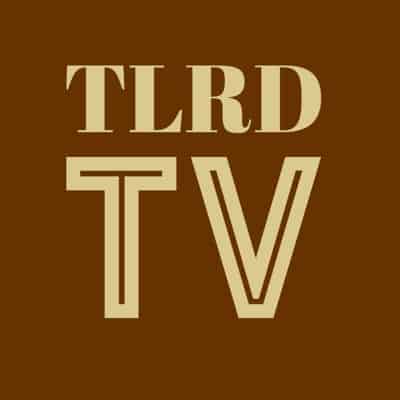 HUMP DAY HOTTIE. Juan Villafane.
https://www.instagram.com/p/BlLv00agBzr/?taken-by=juanvillafane_