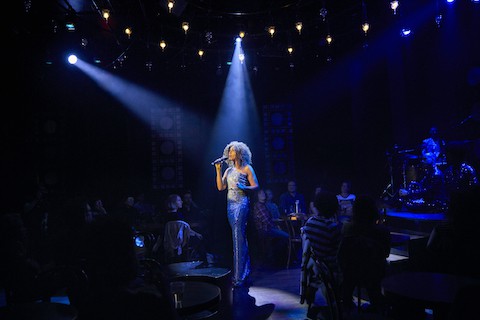 Black Light returns off-Broadway tonight for a limited engagement through December 31 at the Greenwich House Theatre. Below is a review of its premiere at Joe's Pub earlier this year.
"What if I told you it's going to be alright?" asks Jomama Jones, the soulful and statuesque alter-ego of performance artist Daniel Alexander Jones. "What if I told you… not yet?" Jones is holding a séance for our spirits and the nation's — which, while not quite deceased, are in desperate need of rousing — in a soul-stirring new solo show Black Light..
With a deft mix of personal narrative, original song, and deep-rooted charisma, Jones conjures the sort of evening that slips on like a silk robe, urging every person in the room to relish the feeling of living in their own skin.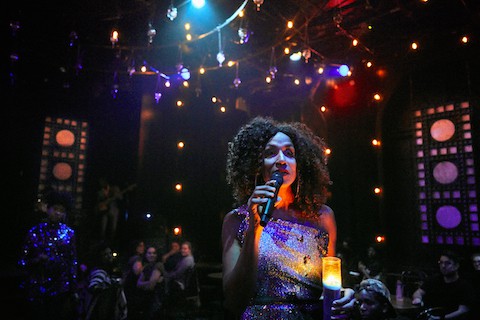 As Jones sees it, we're at a crossroads. The only way to feel our way forward is to remember what's behind us, and recognize that we've made it this far together. (The show is billed as "a musical revival for turbulent times.") If it sounds a bit kumbaya, it is — in the best possible way. If you sit down with your guard up, prepare to feel it melt away like a dream upon waking.
Jones is both economic and colorful in her storytelling, threading two childhood tales through the show like easy banter between musical numbers. One finds her poring over a Prince centerfold with her high school girlfriends in 1979, another visiting her Aunt Cleotha down South in the summers. Each sews kernels of insight — about allowing ourselves to accept our feelings, be surprised by others, and embrace the beauty of our personal histories, whatever they may be.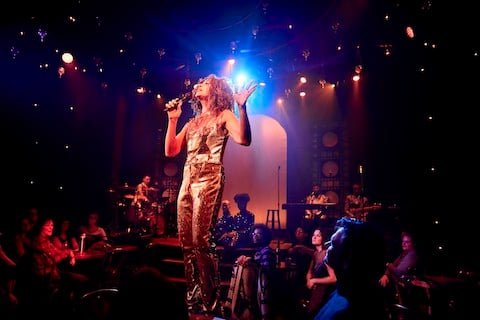 With lyrics that stack up like the poetry of a freedom fighter, each number hits on some essential human truth, their refrains calls to action. "May we find the courage / To confront our contradictions / Reconcile our hatreds / Cross the boundaries of our longing / Recognize the ties that bind us." Even so, the songs — co-written with Laura Jean Anderson, Bobby Halvorson, Dylan Meek and Josh Quat — hardly ring preachy. Particularly delivered in one of Jones' several matte sequin ensembles, with the backing of a live band.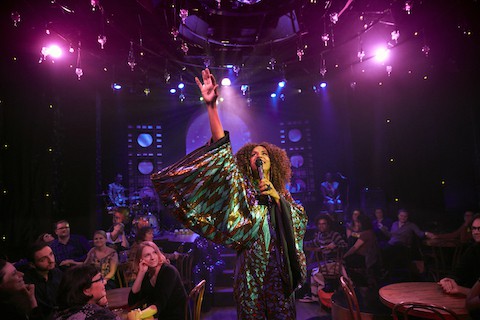 While the heart of Black Light speaks most vividly to Black pain and resilience, Jones doesn't make distinctions, recognizing that near everyone has felt like they've been wandering through the shadows at some point (perhaps especially right now). With the verve of a more iconic diva and the assurance of a spiritual leader, Jones aims to help us see light in the darkness.
Follow Naveen Kumar on Twitter: @Mr_NaveenKumar
(photos: chad batka)