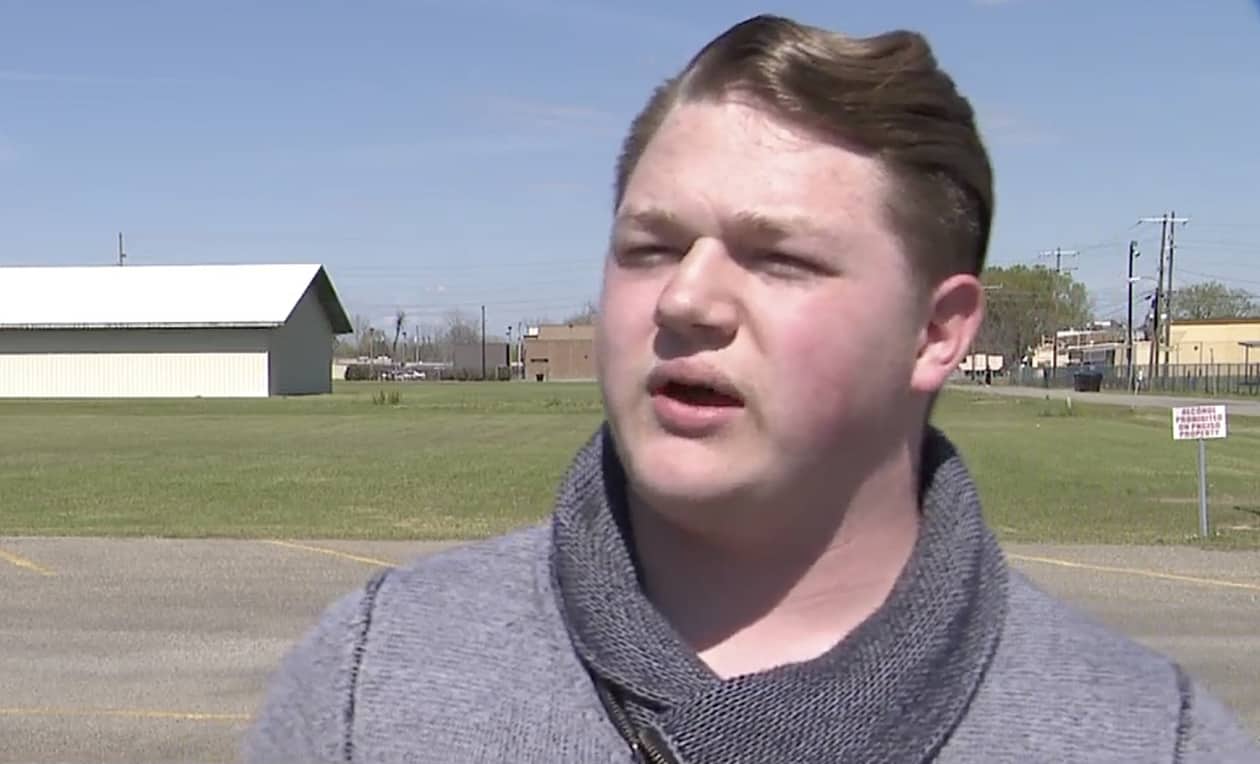 Cross Coburn, a 20-year-old former city councilman from Groves, Texas, who last week lost in a recall election after his nude Grindr photos were mailed to City Hall and to local media outlets, is suing The City of Groves and its city clerk, Kimbra Lowery.
The AP reports: 'Coburn's lawyer, Jill Swearingen Pierce, accused Mayor Brad Bailey and his allies on the city council of leaking the nude photos to media to stir up attention for the recall petition…Pierce says three people have reported their petition signatures were forgeries and a forensic handwriting expert has questioned the authenticity of dozens of petition signatures. She said they are in the process of collecting signatures used in past public records to compare with the questionable signatures.'
The NYT told Coburn's story, which Towleroad first reported in March, following his recall election loss.
Said Coburn to KFDM (below): "I felt like I was being harassed, being discriminated against because I'm a young gay man on City Council…That is my personal life and no one should know about it. I'm sorry if anyone took it the wrong way but it's really nothing more complex than this is my personal life."
KFDM's report on Coburn from last March: