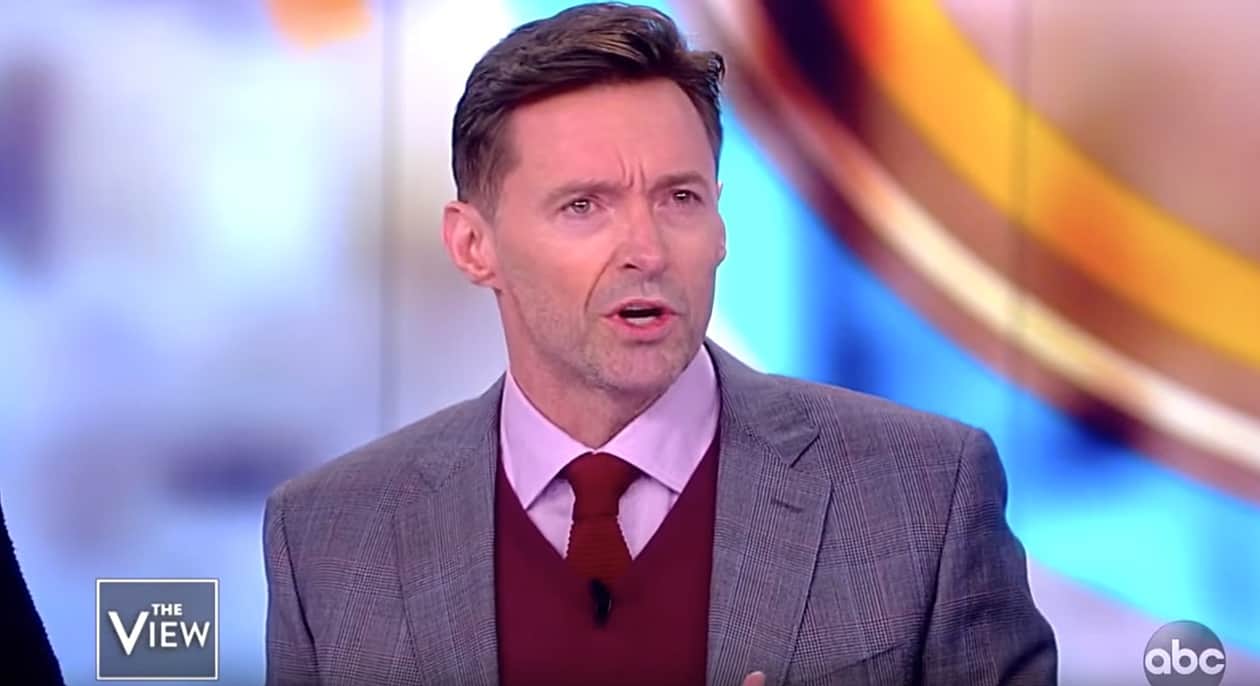 In a recent U.S. radio interview, Hugh Jackman spoke about rumors that he's gay, and said he knows the origin of the rumors, according to Metro.
Jackman said the rumors don't bother him.: "Some dudes do get upset, some dudes say, 'Don't say I'm gay' [but] I am good."
He added that the rumors originated from a performance of The Boy from Oz, the 2003 musical about singer-songwriter Peter Allen in which he played the title role.
Said Jackman: "I was literally just locking lips [with a man on stage]… I started to laugh so hard. So I stay kissing him, because I thought, 'I'm just going to laugh. I'm going to stay here until it subsides' and it never subsided and the whole audience could see my body shaking, so they started [laughing as well]."
Jackman was recently in the headlines after Jared Kushner and Ivanka Trump attended his 50th birthday party in New York.
Jackman stood by his friendship with Javanka, VF reports: 'Jackman has defended his friendship with Trump and Kushner now on two occasions: "I've known those guys for 15 years," he told Variety the night of The Front Runner's premiere, which was just a couple days after the birthday party. "We don't talk politics at birthday parties."'
Vanity Fair added: 'And on The View Tuesday morning, co-host Sunny Hostin brought the party up again. "They've always been so kind and generous," he said, offering an example of when Ivanka wrote his late mother-in-law, Fay Duncan, a note when she won the Order of Australia medal for her charity work. "Let's say your friends of 15 years' father became president, whether you agree with the politics or not, do you just dump your friends?" he continued. "And I'm like: no. You don't. I don't understand."
https://www.youtube.com/watch?v=ULG0azAy3MQ