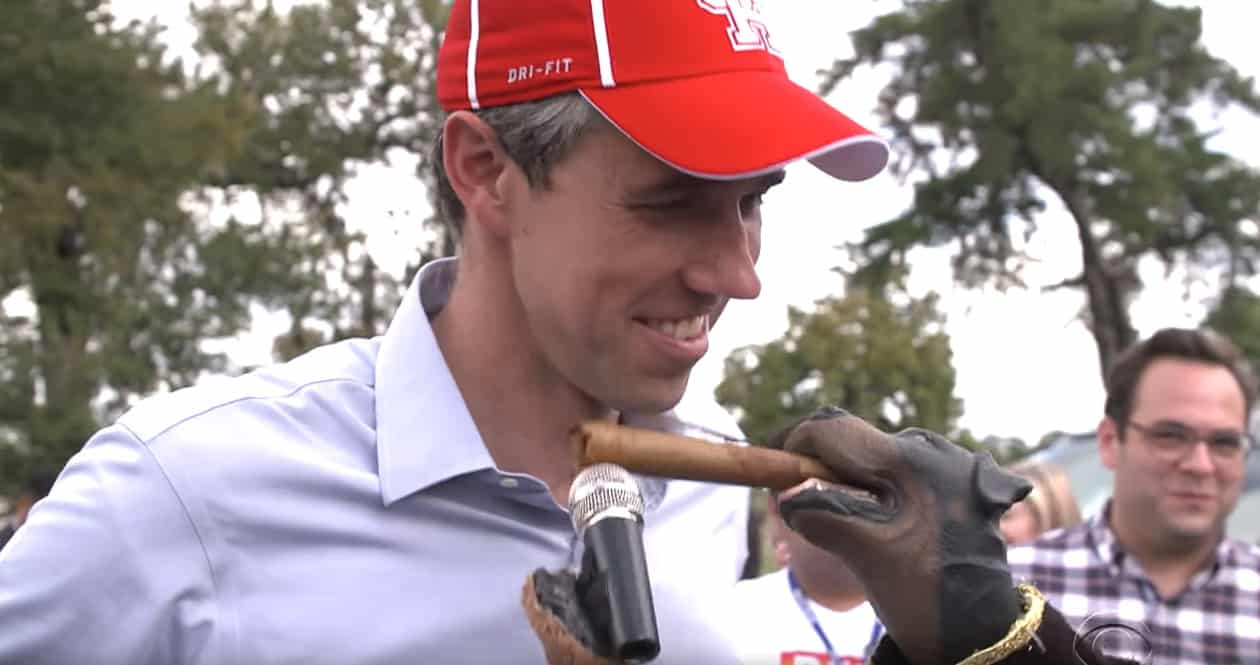 Triumph the Insult Comic Dog headed down to Texas to explore one of the most watched races in the midterms, where Beto O'Rourke is challenging Senator Ted Cruz.
After interviewing some voters, Triumph found Beto, asking if it concerns him if half his base thinks they can vote for him through Instagram, and if he's worried about Texas voting machines.
Said Triumph to Late Show viewers: "Come on, this is the man. What's Ted Cruz have that you don't have, besides the ability to regenerate his tail?"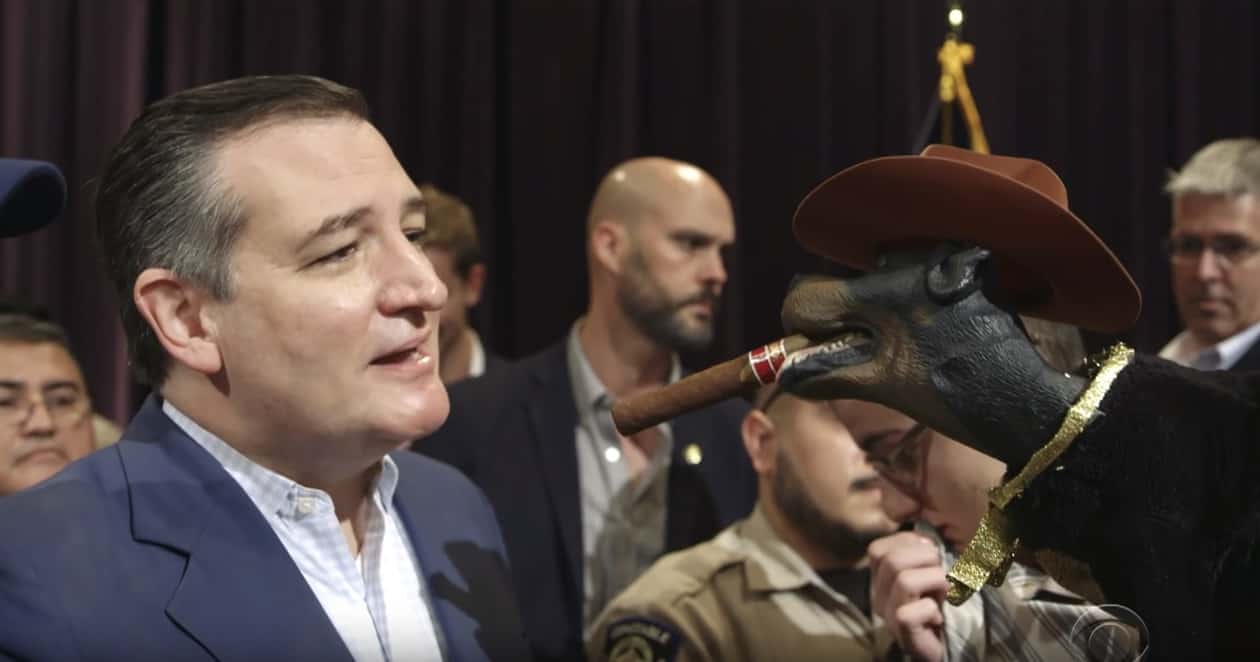 Then Triumph made his way over to the Ted Cruz rally, or a "Duck Dynasty cosplay convention."
Triumph then asked voters if they were impressed by the way Ted has forgiven Donald Trump, and "if Ted loses do you think he'll end up back with his first love, that mute lady from The Shape of Water, because he's a hideous fish monster!"
Triumph then asked voters about Cruz looking like the Zodiac killer, adding that he'd kill far more people than the Zodiac killer with his plans to repeal Obamacare.
Inside the Cruz rally, Triumph yelled, "Ted, quick question, I have a preexisting condition that makes me vomit out of my eyes whenever I look at you. Is that in the GOP health care plan?"
Finally, Triumph got to harass Cruz up close, and Cruz tried to own the dog.
Said Cruz: "It wasn't the Republicans, it was the Democrats that took you into the vet to get fixed."
Responded Triumph: "I support spaying and neutering, just like Trump did to you!"
Watch: