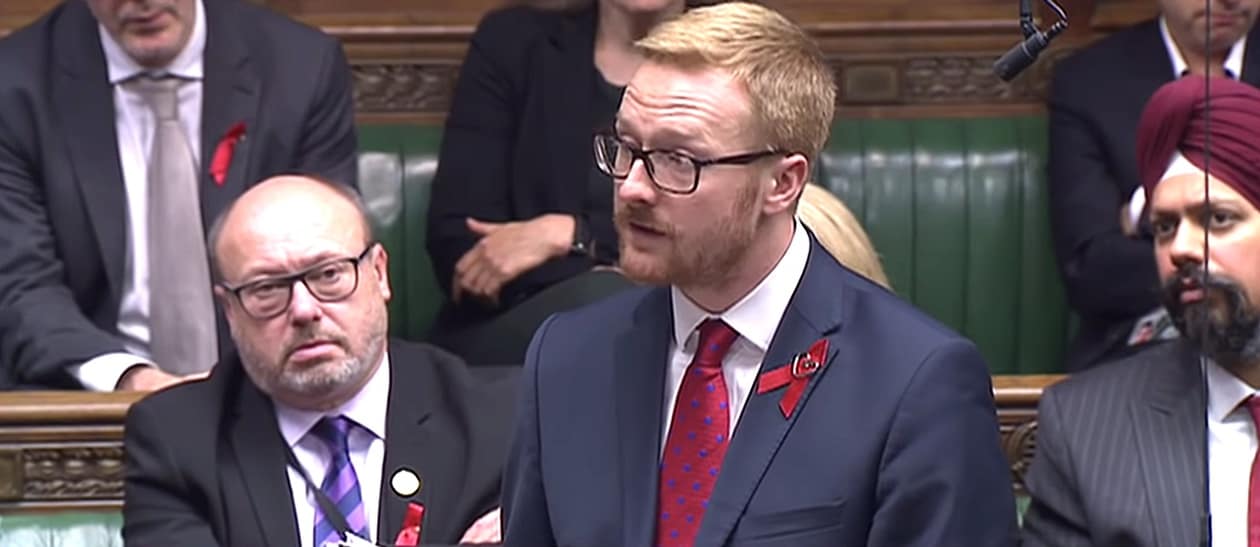 British MP Lloyd Russell-Moyle told the House of Commons that he is HIV-positive in an effort to battle stigma about the disease ahead of the 30th anniversary of World AIDS Day.
Said Russell-Moyle of World AIDS Day: "Such events are also deeply personal to me. Next year I will be marking an anniversary of my own – 10 years since I became HIV positive. It has been a long journey, from the fear of acceptance and today, hopefully, advocacy, knowing that my treatment keeps me healthy and protects any partner that I may have."
Russell-Moyle described what it was like being diagnosed with HIV: "When you get that call from the clinic and they just say: 'You need to come in.' They don't tell you the details, and you know immediately that something is going to be wrong….So all the different worst case scenarios flash through your mind….At the same time you are working out all the ways that this is some joke, some technical error, some tiny thing that they're going to tell you that you're going to be laughing about later on…and then they tell you and it hits you like a wall…Nothing quite prepares you for when they say those words…You walk out feeling totally numb, with a million things going through your mind, and at the same time a sense of absolute nothingness."
Russell-Moyle made a point in explaining how being HIV-undetectable means he is not able to transmit the virus. He also said that he wanted to bring awareness that the world is on the cusp of eradicating HIV "but we are at a fault in the road" with cuts to public health threatening a universal roll-out of PrEP, the pill that prevents HIV.
He added: "I wanted to be able to stand here in this place and say to those who are living with HIV that their status does not define them. We can be whoever we want to be, and to those who have not been tested, maybe because of fear, I say to you: it is better to live in knowledge than to die in fear."
Watch: