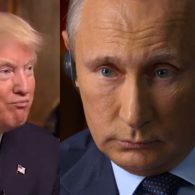 STORIES NOT STRAIGHT. Kremlin says Putin will meet his colluder Trump in Paris, less than 24 hours after Trump told reporters they would not meet: "We haven't set anything up yet. We don't know that that's going to be the right place. I'm going to be in Paris for other reasons, but we will be meeting at the G-20 and probably will have meetings after that," Trump told reporters on Monday while boarding Air Force One for a campaign rally.
PLOT TWIST. A sexy man was actually named Sexiest Man Alive.
EXPLAINS A LOT. Burger King zings Kanye West on Twitter.
HAPPY HOLIDAYS? White House insiders worry Donald Trump Jr. will be indicted by Christmas.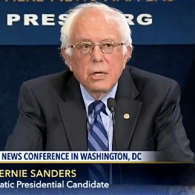 BERNIE SANDERS. Midterms will be referendum on "whether we feel comfortable…having a president who is a pathological liar." "And whether we as Americans are comfortable having a president who tries to divide us up, divide us up based on the color of our skin or the country we came from or our sexual orientation or our religion. And ultimately, I don't think the American people want us to move in that direction."
MONACO. Billionaire with links to Trump arrested for questioning in a corruption-related case: "Rybolovlev came under scrutiny in early 2017 after the 2005 tax returns of now-U.S. President Donald Trump revealed details of a real estate deal in Palm Beach, Florida. In the transaction, the records indicated the Russian billionaire bought a mansion for $41 million in a 2004 auction and sold it in 2008 for $95 million. Some Trump critics questioned how a property's value could have risen so much during a real estate slump in the United States."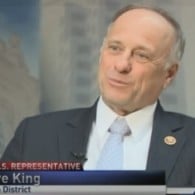 REP. STEVE KING. The noted homophobe, white supremacist manages to get racism, sexism and homophobia into one comment: 'At an appearance in Hampton, Iowa, King was discussing the Supreme Court and said that he was optimistic that "we'll have a 7-2 court" after Tuesday's midterms, according to Weekly Standard assistant opinion editor Adam Rubenstein. King added that perhaps "Kagan and Sotomayor will elope to Cuba," referring to President Barack Obama's two Supreme Court appointments.' Bars Des Moines Register from election night coverage: "We are not granting credentials to the Des Moines Register or any other leftist propaganda media outlet with no concern for reporting the truth."
ANXIETY AND DEPRESSION. Shawn Mendes reveals how he battled his.
MOTEL 6. Hotel chain to pay $7.6 million for giving guest lists to ICE.
MILWAUKEE. City debuts rainbow crosswalks: 'The east-west crosswalks at the intersection of N. Jefferson St. and E. Wells St. near Cathedral Square Parkwere painted with rainbow colored stripes Saturday morning as a result of a city-supported private fundraising effort led by non-profit LGBTQ advocacy group Milwaukee Pride, Inc. Milwaukee Pride, the East Town Association and 13 partner LGBTQ organizations raised $2,000 for the initial installation.
BROADWAY BUFF. Leroy Church.
MERIT BADGE IN LITIGATION. The Girl Scouts are suing the Boy Scouts: 'The Girl Scouts of the United States of America filed a trademark infringement lawsuit against the Boy Scouts of America on Tuesday after the Boy Scouts decided to drop "Boy" from its program and start welcoming older girls. According to the complaint, the Boy Scouts do not have a monopoly over such terms as "scouts" or "scouting," and its decision to rebrand itself Scouts BSA will erode the Girl Scouts brand and "marginalize" their activities.'
AMERICAN IDIOTS OF THE DAY. "We went out on the street last Tuesday and we asked people if they went to the polls and voted in the midterms that day. Of course, the midterms didn't happen last Tuesday, they happen on Tuesday, November 6th. Just to be clear, the folks you are about to see are not early voters or voters by mail, these are people who falsely claimed they went to a polling place that morning."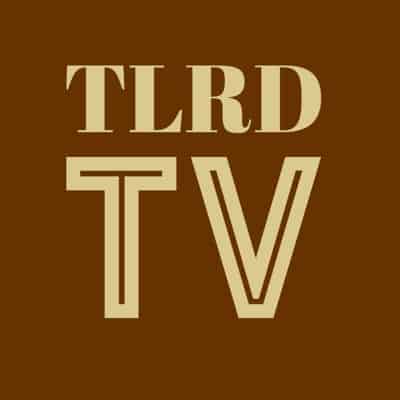 COMEBACK PERFORMANCE OF THE DAY. Carly Rae Jepsen "Party for One".
https://www.youtube.com/watch?v=HmD6Mx6LIAg
COOKING VID OF THE DAY. Troye Sivan tries to cook chicken under a brick.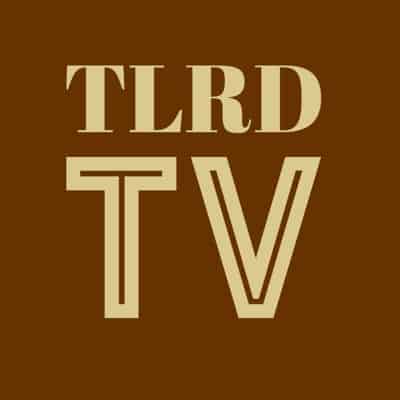 THIRSTY VOTER OF THE DAY. Migz_lo.
https://www.instagram.com/p/Bp2BhwAn3Kq/