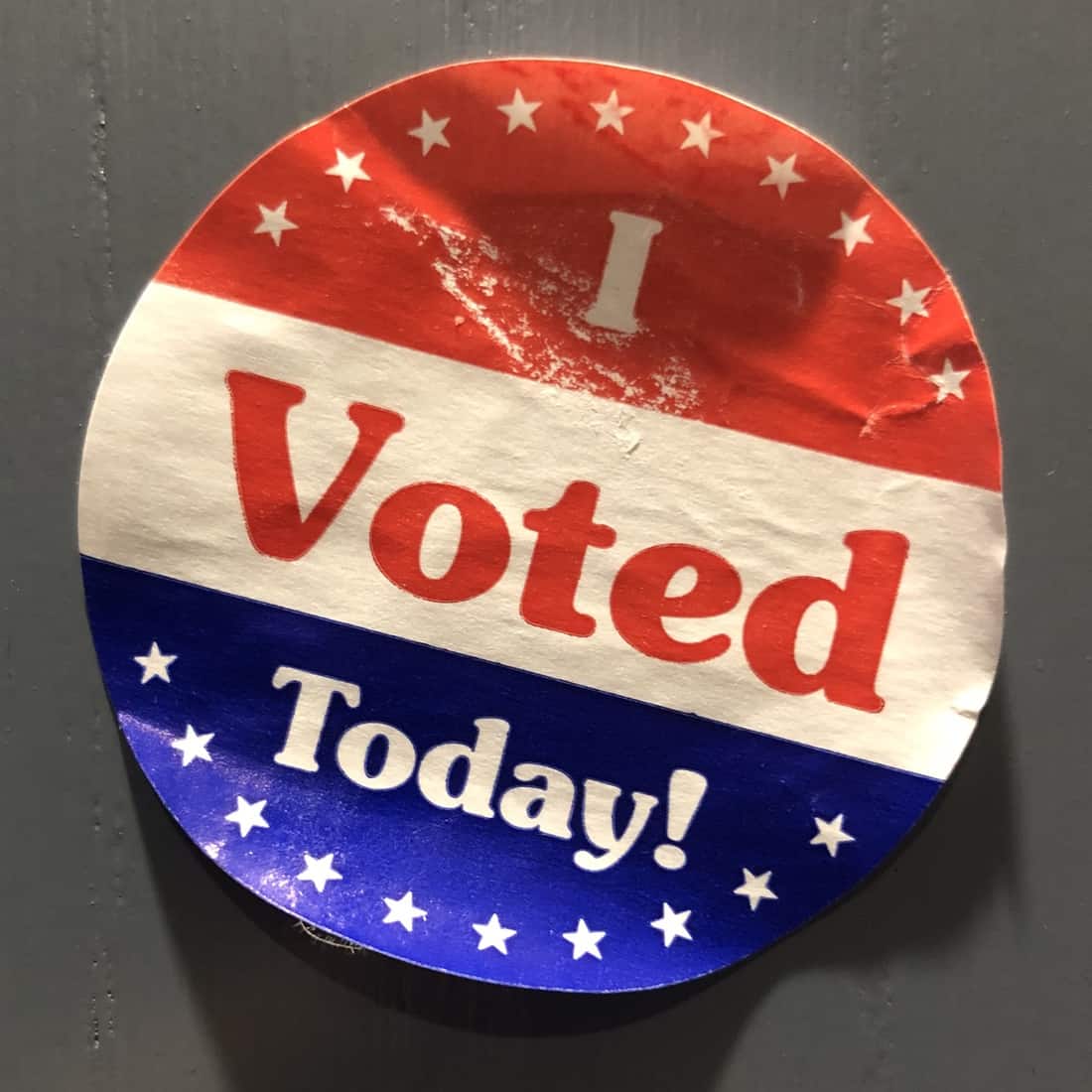 This post will be updated as reports come in…
At least 12 U.S. states were seeing problems with voting machines according to an election watchdog, Reuters reports: 'A U.S. Department of Homeland Security official told reporters the agency had received reports of "sparse" voting technology failures, but said that so far they appeared to have had no significant impact in preventing people from voting. Broken voting machines were reported in at least 12 states by noon (1700 GMT) on Tuesday, according to an "election protection" coalition of more than 100 groups that set up a national hotline for reporting irregularities.'
In one Atlanta, Georgia precinct, voting was delayed for hundreds because a lack of power cords in the Old Fourth Ward meant voting machines couldn't operate.
Said one man: "Election day started an hour ago in my neighborhood and we don't have cords to plug in the voting machines. We all knew that voting was today and only in my neighborhood people are waiting an hour after the polls open to vote. And [election officials] are saying that we don't have power cords. The building is full of power, no power cords. All of these dedicated people waiting to vote. This is what we call voter suppression. This is what we go through to vote."
Happen to know anybody who could do this in Georgia? 🤷🏽‍♀️ no voting at my dads polling site pic.twitter.com/zEyQmXwEq2

— DG911 2lite (@_2lite) November 6, 2018
In Gwinnett County, Georgia, hundreds stood in line after voting machines went down at one polling place, the AJC reports: "At least one Gwinnett County voting precinct will be open later than usual Tuesday following technical issues that caused long lines and forced many voter to resort to paper ballots.  The Annistown Elementary School precinct near Snellville — one of four Gwinnett voting sites that had prolonged issues with the electronic ExpressPoll system — will remain open until 7:25 p.m., officials confirmed. Polls typically close at 7 p.m. Gwinnett County spokesman Joe Sorenson said the extra 25 minutes were added because poll workers did not immediately start issuing paper ballots after they noticed the issues. "
Polling machines down in Gwinnett County and volunteers say they've never experienced this before. Ballot card machines aren't working. We've been offered paper ballots. Majority of the line has been here since 7am @CNN @MSNBC @cbs46 @11AliveNews @wsbtv @FOX5Atlanta pic.twitter.com/VpxhnwdbHM

— Ria 🌸 (@ria_2x) November 6, 2018
In Detroit, Michigan, voters were turned away because the voting machines were locked in a closet: "Simply put, some voters were turned away while others were unable to vote for an hour and a half. Chris Morris said he showed up to find election workers struggling to find a voting machine. Officials said there was a miscommunication about where the machine was located in the school. After learning it was in a locked closet, workers said they were left with no key to open the door.Voters say they were initially told to go to the precinct across the street, though that was incorrect information."
In Brooklyn, New York, all but one machine broke down at one precinct with more than 300 in line:
https://twitter.com/shaunking/status/1059851515442159616
People are leaving because it's a 2 hour wait at PS 316 in Crown Heights, Brooklyn.

"Some machines are broken and it's extremely crowded." #ElectionDay @WNYC pic.twitter.com/fUCsEOq1Wc

— Jennifer Hsu (@jennhsu) November 6, 2018
Elsewhere in New York City and North Carolina soggy ballots were causing problems, Politico reports: '"Wet ballots – caused by people waiting in the rain – are causing scanners to malfunction at my poll site (208 W 13). All scanners are down except one," Johnson tweeted, tagging the city's Board of Elections. "This is a predictable problem we MUST fix and plan for next time!" Machines in several precincts in North Carolina also failed to read ballots due to high humidity in some polling places, the Raleigh-based newspaper News and Observer reported. Gary Sims, Board of Elections director for Wake County, which includes Raleigh, said 15 precincts reported issues earlier in the day and that eight were still being resolved, the newspaper reported.'
Wet ballots – caused by people waiting in the rain – are causing scanners to malfunction at my poll site (208 W 13). All scanners are down except one.

This is a predictable problem we MUST fix and plan for next time! @BOENYC pic.twitter.com/r1FiJwewZD

— NYC Council Speaker Corey Johnson (@NYCSpeakerCoJo) November 6, 2018
In Palm Bay, Florida, a gunman shut down a polling place for a brief time: "Elections officials briefly locked down a voting precinct Tuesday morning after a report of a man sitting in his car with a gun in his lap at a nearby library, police said. The incident was reported at the Tony Rosa Community Center in the 1500 block of Port Malabar Road, about a mile east of Babcock Street, about 9 a.m., police said. As of 9:40 a.m, the precinct was reopened."
In Washington County, Pennsylvania, a man was arrested after allegedly threatening to shoot up a polling place, WPXI reports: 'Christopher Queen allegedly arrived at the South Franklin Fire Hall just after 8 a.m. and told workers he was promised a gun and money if he voted "straight party," poll workers told Channel 11. Poll workers say he became angry when they told him he wasn't registered to vote and allegedly threatened to come back shooting, according to a criminal complaint. Queen has been charged with felony terroristic threats.'
In Houston, a poll worker reportedly lobbed racist insults at a voter after questioning her residency.
Wrote Rolanda Anthony on Facebook: " I've just had to call the sheriff's at my voting location. I was racially profiled and disrespected, then threatened by a white lady working at the CHURCH where I'm voting. This lady questioned my residency. When I explained that the address is completely correct, she told them to check it again because it couldn't be. When I finally challenged her she declared, maybe if I wore my black face make up today you'd be able to understand me. After her atrocious statement I walked away, she was relentless she followed me throughout the voting location and got in my face not one but two times finally I had enough and said I'm calling the police. She had the audacity to say I'm white they'll arrest you and charge you with a crime not me, haven't you seen the news. Her name is Juanita Barnes and she's the assistant election judge in Harris county precinct 1012. I'm currently awaiting the arrival of Harris county sheriff's deputies."
What was your voting experience like? Feel free to post any problematic reports in the comments.