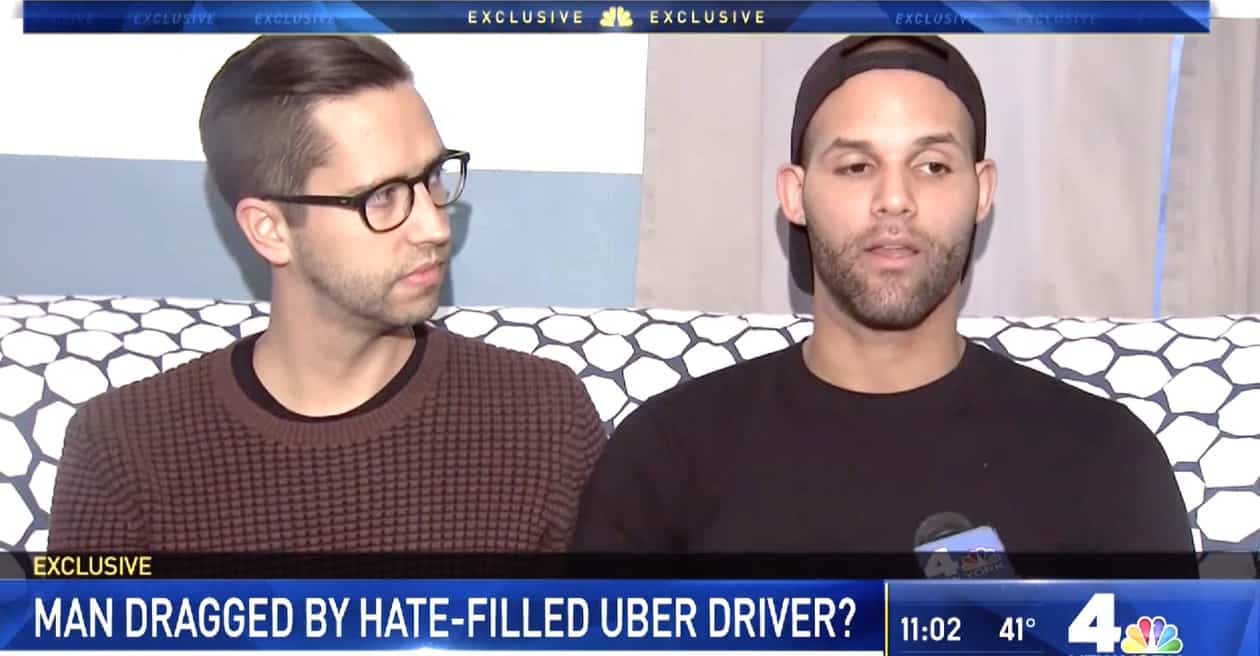 A gay man was dragged down a busy NYC street by an Uber driver after a hug with his boyfriend inside the car caused the driver to fly into a rage, according to the passenger.
The New York Post reported that it was a kiss that caused the Russian driver to exclaim "Are you f-gs? Are you f—-ts? Are you f—-ts? In my country you'd be beheaded for that"
Taray Carey and Alex Majkowski from the East Village told NBC4 that after they hugged in the backseat, the driver began yelling: "He's telling us in his country we would be beheaded and left for dead. I said let me out let me out let me out just over and over until he stopped."
Carey shared photos of his injuries on Facebook:
Carey was dragged down the street after following a third man, their friend, out of the cab at a red light after the tirade began, "leaving him with nasty scrapes on his hand and knee, as well as a "golf ball"-sized welt on the back of his head," the Post reported.
The couple also claimed that one officer responding to the scene said they "probably deserved it," a claim that the NYPD denies. The incident is reportedly not being investigated as a hate crime.
Said the NYPD in a statement: "After reviewing body camera video from the responding Police Officers, at no time did any of the officers mock the victim, tell him that he probably deserved it or laugh at him. A complaint report was filed for leaving the scene of an accident with injury and is being investigated by the 9th Precinct Detective Squad."
The Taxi and Limousine Commission (TLC) had not interviewed the couple at the time of NBC'4's report and said the driver's license was still active. Uber has removed the driver from its app. Said Uber: "What's been reported is very concerning to us. Uber does not tolerate any form of discrimination. The driver's access to the app has been removed as we continue to investigate."
Watch NBC4's report: