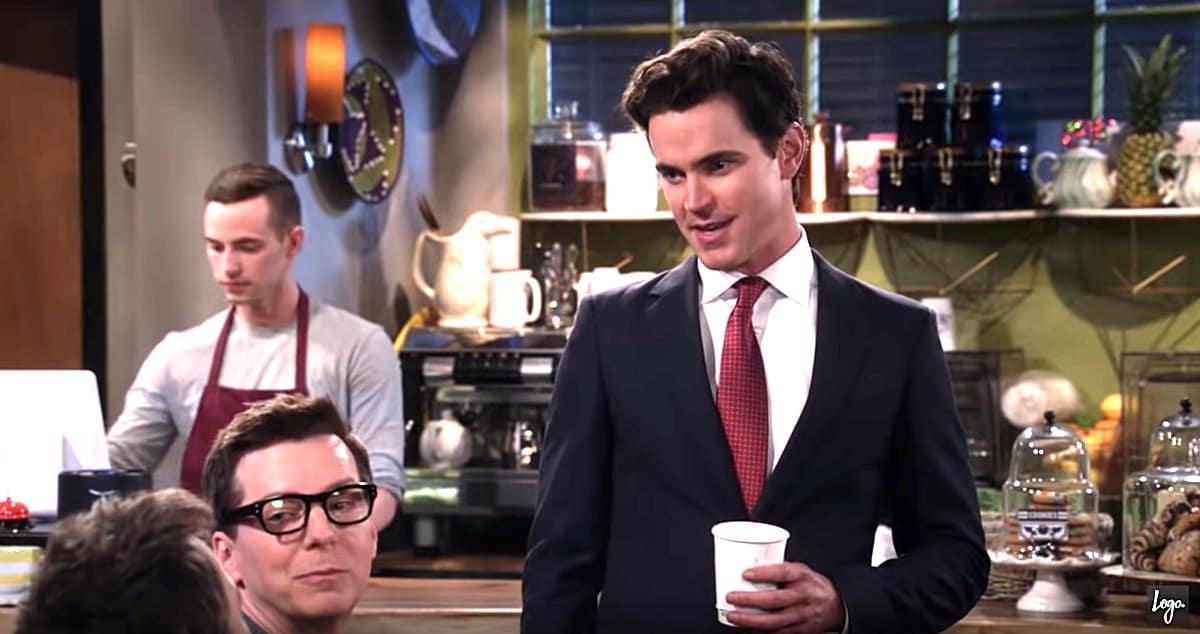 Matt Bomer's upcoming appearance on Will & Grace is teased in a new preview clip which also features Olympic figure skater Adam Rippon as a barista.
Earlier this year we learned that Bomer would play a smooth-talking, self-satisfied TV news anchor who dates Will and this scene appears to be the seed of that relationship, as Bomer flirtatiously calls Will out for being Jack's "delightful shallow friend."
Adds Bomer:  "I have a similar dynamic with a buddy of mine. I'd say who it is but out of respect for his privacy I'm not going to."
"Well we would never ask," Jack interrupts.
"It's Andy Cohen," spits Bomer.
It's unclear how Rippon's character fits in although earlier reports were that he would be making a cameo as himself..