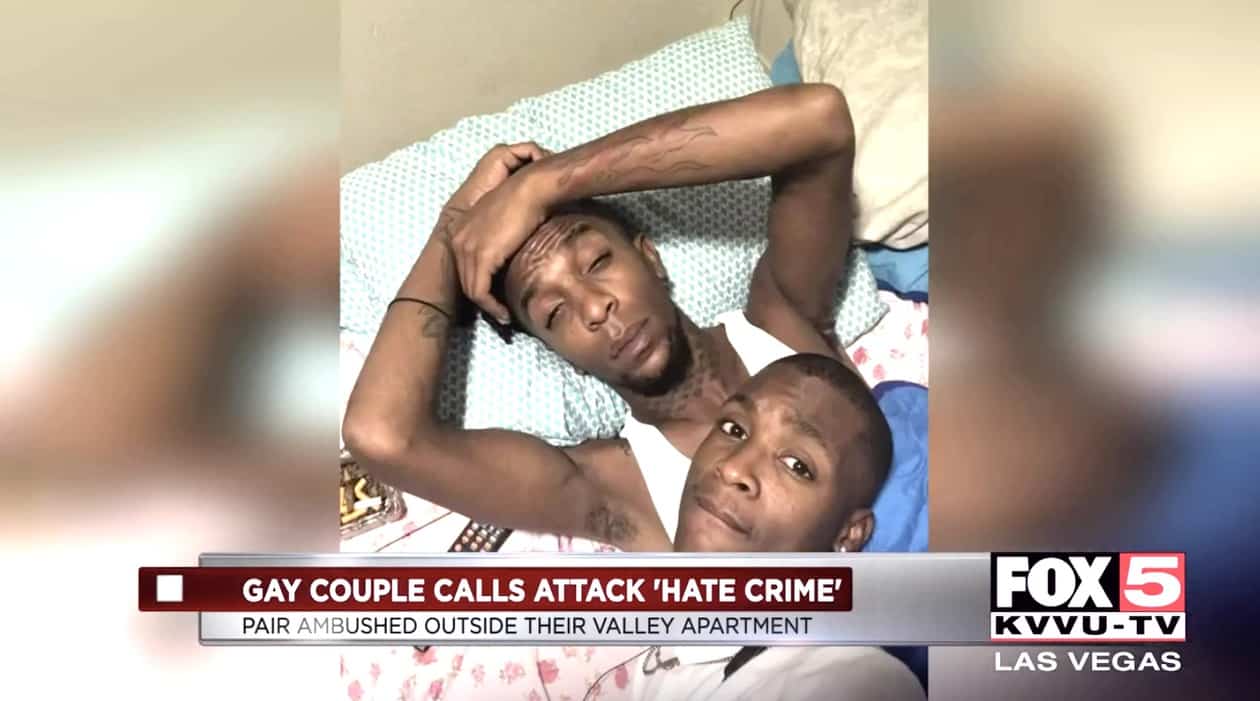 A gay Las Vegas couple was beaten and stabbed with broken glass after being ambushed outside their apartment building as neighbors watched.
Charles Clements was punched in the head and his boyfriend Vincent is still hospitalized with two broken ribs and a punctured lung. Vincent told KVVU Las Vegas that one of the assailants was a man he works with at Walmart, with whom he has spoken about his relationship.
Said Clements to the station: "It was all about gay bashing. The guy came up to my boyfriend's job, calling him an abomination, calling him fag…I was about to unlock the door, the next thing I hear, [Vincent]'s calling my name. I come back, I see my boyfriend fighting with the guy. There was a lot of glass on the floor so the guy came around. He picked up the glass. I was like, 'Don't do that.' And he started stabbing my boyfriend in the back. The guy was kicking him in his ribs. Neighbors, everybody just looking. Nobody called the police."
Clements' uncle is helping the couple find a new place to live.