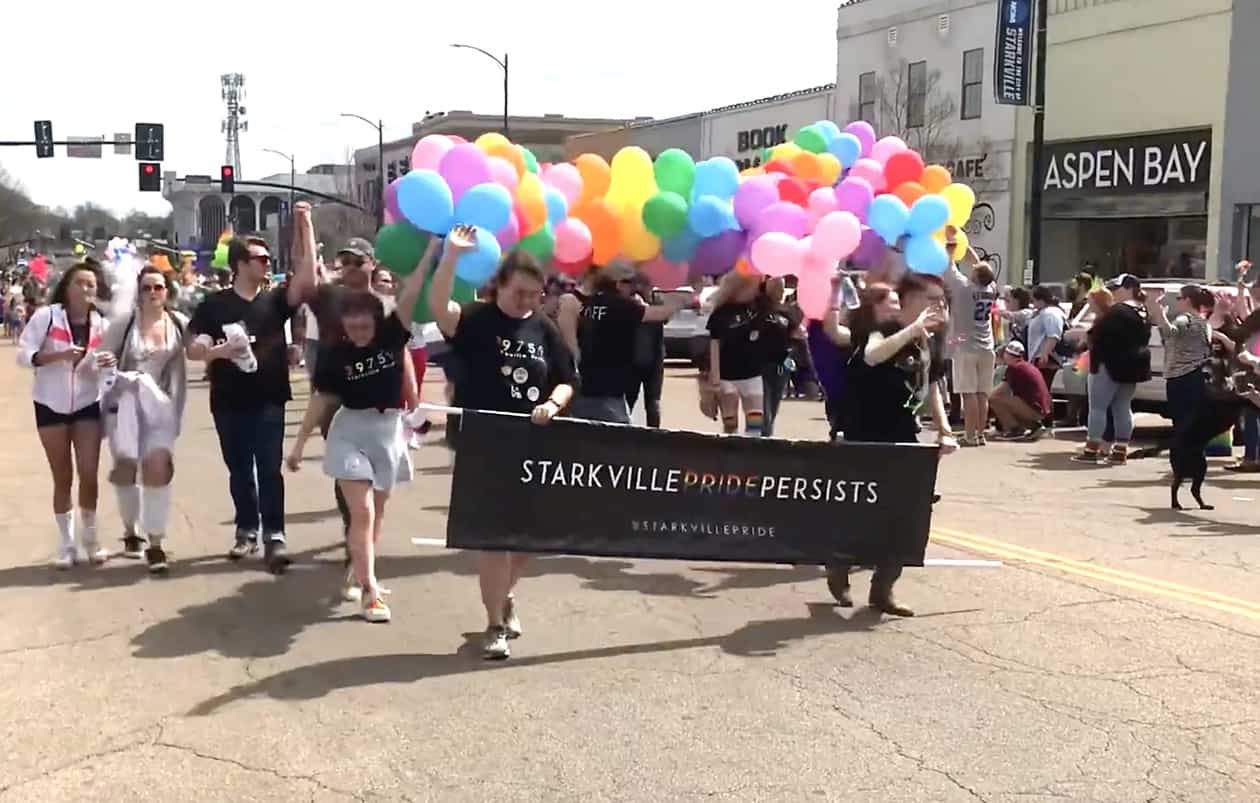 Officials in the city of Starkville, Mississippi gave the go ahead to proceed with a second LGBTQ Pride parade this year, and will not have to face another federal lawsuit like the one they were hit with last year.
Last year's LGBTQ Pride parade, which turned out to be the largest parade the city had ever seen, took place after Mayor Lynn Spruill broke a 3-3 tie between aldermen during a revote on the event. The revote happened after the alderman denied organizers their parade in February following more than a dozen people who spoke in favor of the parade and two who opposed, and a federal lawsuit was filed against the city.
Things appear to be going much more smoothly this time around.
The AP reports: "Tuesday, alderman voted 4-3 to approve 2019's application. The Commercial Dispatch reports three aldermen say they don't think the city should spend on in-kind services for any parades, also voting Tuesday against a permit for a Martin Luther King Jr. march. Two opponents are African American."