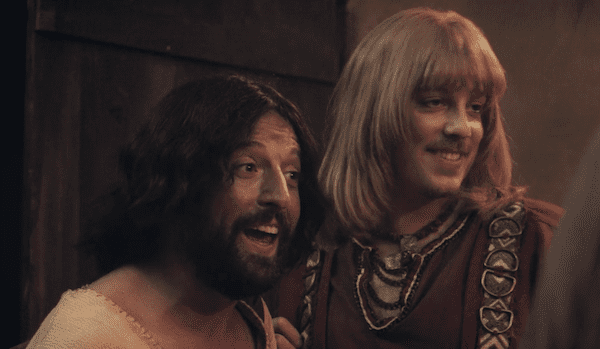 Netflix is appealing a Brazilian judge's order to remove a satirical film portraying Jesus as gay, The First Temptation of Christ, from its streaming service.
Reuters reports:
On Wednesday, a court in Rio de Janeiro ordered Netflix to stop showing the content in Brazil. In its Thursday filing, Netflix criticized that decision for censoring the comedy group Porta dos Fundos, which produced the special in which Jesus is portrayed as homosexual.
On Christmas Eve a group of hooded men attacked the headquarters of Porta dos Fundos with Molotov cocktails. No one was hurt, but police said they were investigating the incident as an attempted homicide after a group claimed responsibility in a video including a far-right religious statement.
The Rio state judge said in his decision that showing the special "would harm a society that is mostly Christian."
"The court decision aims to silence the group through fear and intimidation," wrote lawyers for Netflix in their appeal.
More from the Washington Post:
[The judge's] ruling was prompted by a legal complaint from a conservative Catholic institute in Rio, which claimed that the film "attacked the protection of religious freedom" by portraying Joseph as an idiot, Mary as a cheater and Jesus as a "childish homosexual." …
To be sure, "The First Temptation of Christ," was meant to push boundaries, like other Porta dos Fundos productions. Between scenes of Mary smoking marijuana or Melchior hiring a sex worker, Jesus brings home a flamboyant male companion named Orlando, who repeatedly implies the two men are sleeping together. (At one point, Orlando calls the son of God a "naughty Capricorn.")
The criticism was swift — from evangelical leaders, delegates in the national assembly, bishops in Texas and even the son of Brazilian President Jair Bolsonaro, whose father once called himself a "proud" homophobe.