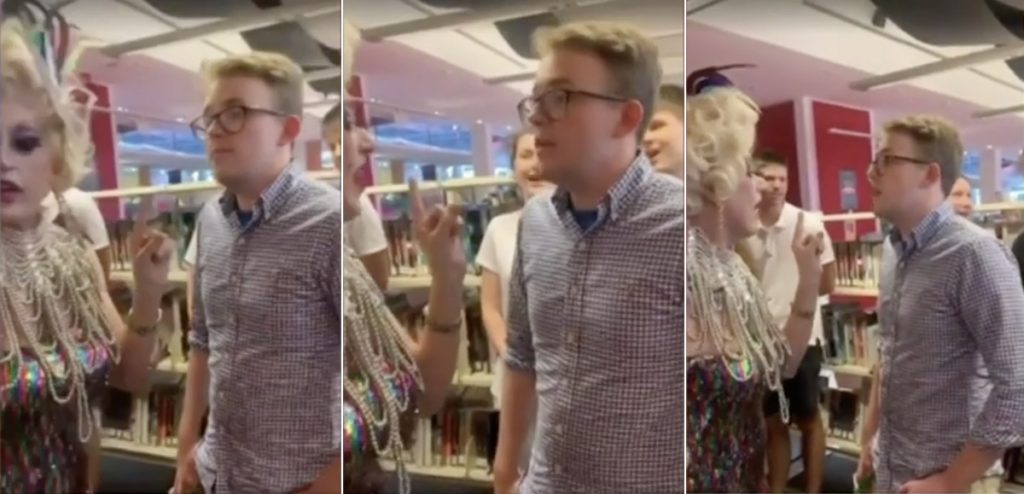 Wilson Gavin, a 21-year-old conservative at the University of Queensland who went viral on Sunday after protesting a drag queen story hour with a right-wing student group, died by suicide early on Monday morning.
Buzzfeed reported: "In the video posted to Twitter, Gavin and about a dozen other young people can be seen yelling 'drag queens are not for kids' at a storytelling event at Brisbane Square Library on Sunday morning. The video racked up hundreds of thousands of views and the protest was widely covered in the media. Prominent Australians condemned the protest and people tweeted in support of the drag performers using the #IStandWithQueens hashtag."
The protest was denounced by the conservative party that Gavin's club belonged to, as well as Trevor Evans, Queensland's first openly gay MP, who called the protesters "ragbags."
News.com reports: "A young man who was filmed protesting against a drag queen reading program in Brisbane has died after the controversial footage was shared. Wilson Gavin, 21 — president of the University of Queensland Liberal National Club, which organised the protest — was found dead in the inner suburb of Chelmer this morning. Queensland Police confirmed they were called to a situation involving a 21-year-old male at 7am. Queensland Ambulance Service told news.com.au that they arrived at the scene at 7.07am with multiple crews, including a critical care paramedic."
Qnews reports: "His aunt described him as a very tormented soul. She said despite his 'despicable behaviour' at the library, she loved him."
Gavin's death has ignited debate. Reactions to Wilson's death, many of which continued to bash the drag queens and the left, have appeared on social media.