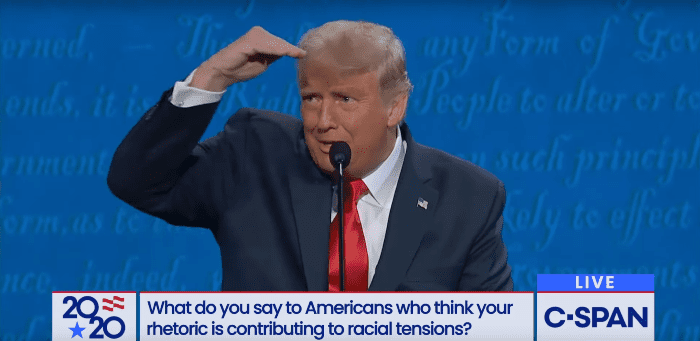 Last night's debate may have been tamer compared to the dumpster fire first debate, but Donald Trump still managed to make a fool of himself on several occasions.
Chief among these facepalm moments was his repeated insistence on being "the least racist person in this room" during a question on race.
"I can't even see the audience because it's so dark," Trump said to NBC News journalist Kristen Welker. "But I don't care who's in the audience because I'm the least racist person in this room."
You'll recall Trump's "least racist" assertion is one of his go-to defenses when questioned about his record on race. He said similarly in 2018 when criticized for reportedly referring to immigrants from African nations, Haiti and El Salvador as people coming from "shithole countries."
Reactions from commentators across the political spectrum were swift.
By wide margins, polls showed viewers felt Joe Biden won the debate.