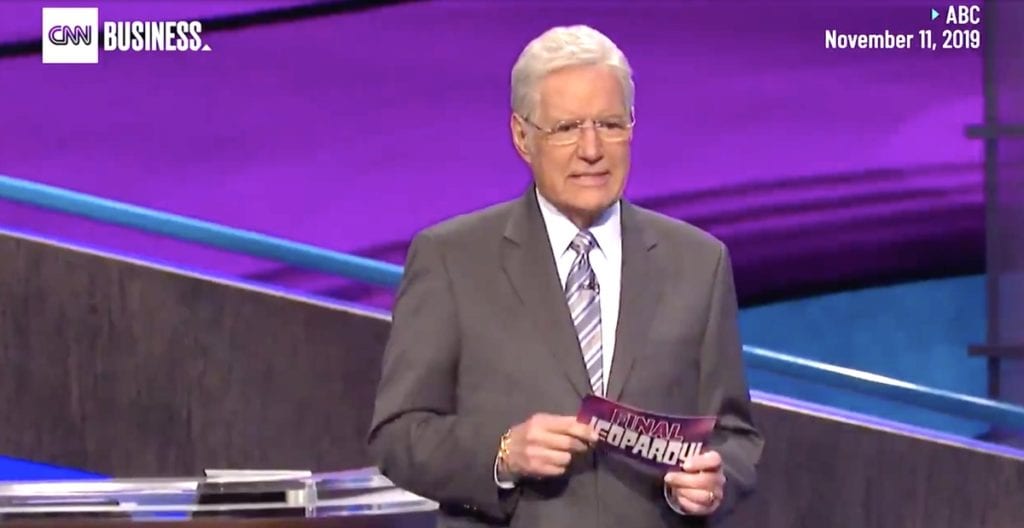 Tributes are pouring out to Alex Trebek after the longtime Jeopardy host lost his battle with pancreatic cancer on Sunday at the age of 80.
Jeopardy will continue to air new episodes hosted by Trebek for the next six weeks, culminating with the legendary host's final episode, on Christmas Day.
People reports: "New episodes featuring Trebek will continue to air through Dec. 25, Sony Pictures Television has announced. His final day in the studio was Oct. 29 — just 10 days before his death. After going on hiatus due to the coronavirus pandemic earlier this year, production resumed over the summer. The ABC game show returned for its 37th season in September, with Trebek as host. Additional plans about the future of the show have yet to be announced."
Several Jeopardy champions shared their memories and tributes.
Many fellow TV hosts shared their thoughts about the inimitable host as well.
And other entertainers: