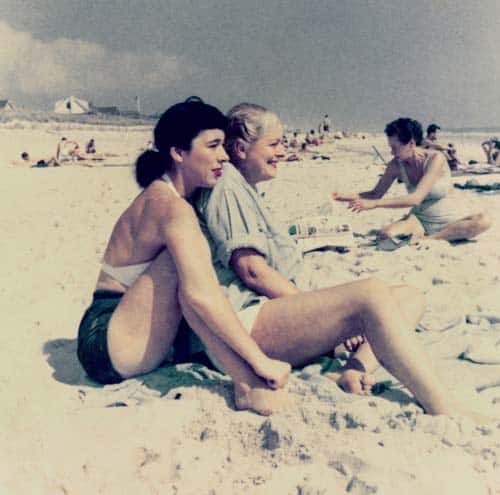 'Patricia Fitzgerald and Kay Guinness, Cherry Grove Beach', September 1952
Cherry Grove Archives Collection, Gift of Gay Nathan and Julie Paradise
Kay Guinness (right) was an iconic Cherry Grove figure. Independently wealthy and closeted, she had affairs with women while also being married three different times to men. She flew small airplanes, had her own motorboat, and loved to be part of fashionable society. In the 1950s, Guinness was arrested in Cherry Grove for nude sunbathing on the beach. Her cottage was named No Man's Land.
Click number 4 below for next image