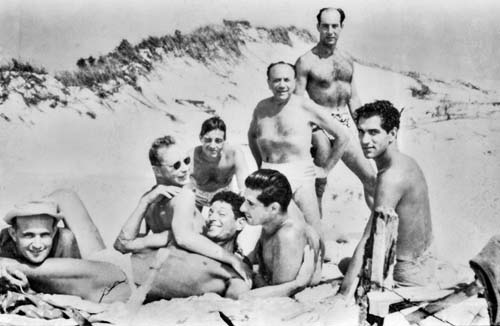 'Men on the Beach', ca. 1950
Cherry Grove Archives Collection, Gift of Paul Jablonski
Same-sex relationships were openly expressed and nurtured within this supportive and relatively safe Fire Island community. Men and women who came to 1950s Cherry Grove were free to explore their same-sex attractions, to develop positive gay identities, and to enjoy gay social support networks.