---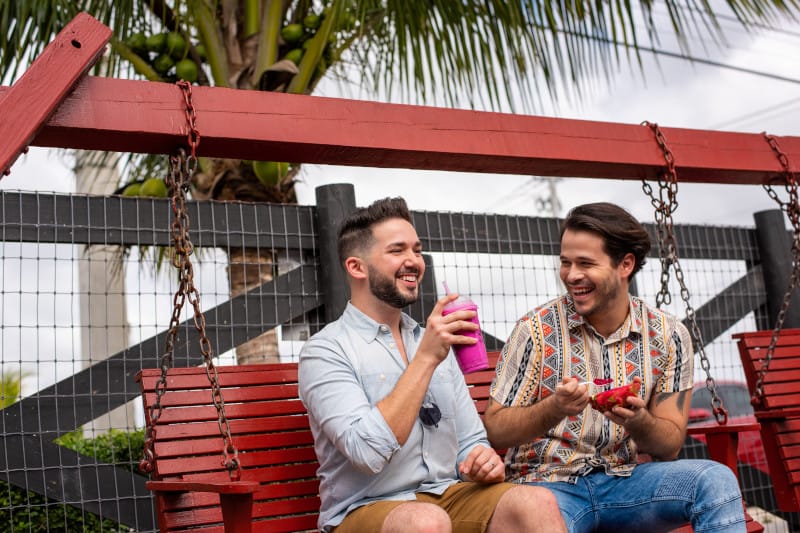 Miami Neighborhoods: Go Wild in the Everglades Miami
Less than an hour from the stylish Miami metropolis is one of the world's most unique ecosystems: the Everglades. Whether traveling with kids or looking for an escape from the urban grind, a head-clearing trip to the Everglades will have you reconnected with nature in no time. There are a few different entrances to the Everglades' 1.5 million acres, so be sure to plan your journey accordingly.
Eat: If you're planning on using the Royal Palm entrance, fill up at Everglades Gator Grill. (Hey, it tastes like chicken.) Or, for something a bit familiar, try Taqueria Morelia, a family-owned Mexican restaurant in Homestead.
Do: An airboat ride is a quintessential Everglades experience. Coopertown Everglades Airboat Tour and Restaurant has been in the airboats and alligator business dating back to 1945, plus the restaurant serves up gator tail, so you can complete the full fantasy.
See: You can't turn around without laying your eyes on exquisite natural wonders in the Everglades. You're sure to spot alligators and crocodiles (the only place in North America they're known to share such close proximity), but there's also more than 360 recorded species of birds. Get all your intel before hitting the trails at the Ernest F. Coe Visitor Center.
Stay: There are a variety of options to stay in the Everglades, depending on your comfort level. Spending the night perched above the water in a "chickee" is a camping experience like no other, reachable only by boat. Long Pine Key Campground is a more traditional camping area in a gorgeous forest. However, for the full glamping option, check out Flamingo Campground. In addition to RV and tent reservations, Flamingo also has spiffy safari-style eco-tents, which have amenities like furniture, towels and even phone chargers. (We said "get wild," not go feral, after all.)
Also Consider: For a taste of the great outdoors a bit closer to the nearest drag brunch, Crandon Park on Key Biscayne offers a variety of ecosystems to explore as well as tons of activities to get you off of Grindr and on the water, like windsurfing, kayaking, snorkeling and more.
Click to Page 1 to START AGAIN
---