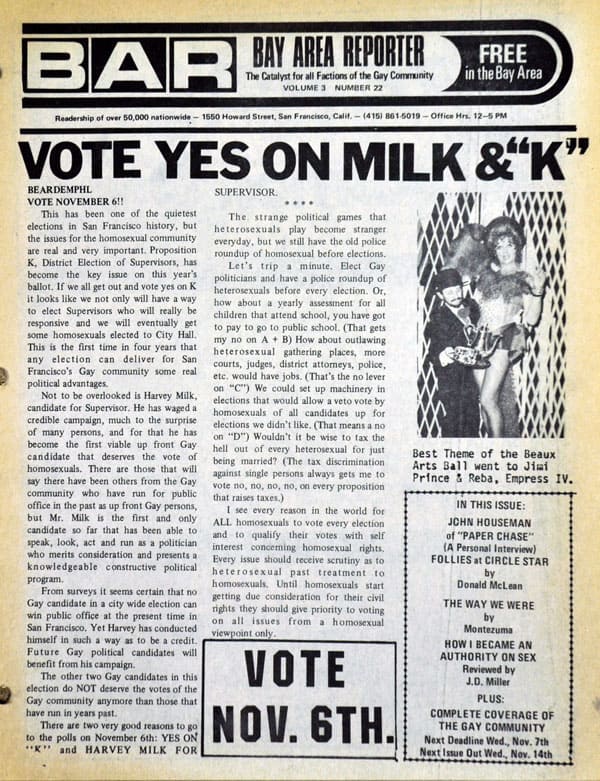 Bay Area Reporter, October, 1973
The issue included endorsements of Harvey Milk, Proposition K and a campy photo from the Beaux Arts Ball.
San Francisco is always first to tell the world that they have figured out something new and all the rules are off. Usually, they are a little right and it's "complicated"… the Gold Rush, the Summer of Love, Sexual Liberation, the Internet, Jim Jones, Alcatraz. The City does't like to acknowledge a relative insecurity on the world stage that you'll never see a hint of in say , San Diego. The best description i've ever heard for it was "A Hotbed of Social Rest". And yet those dismissals don't do it justice.