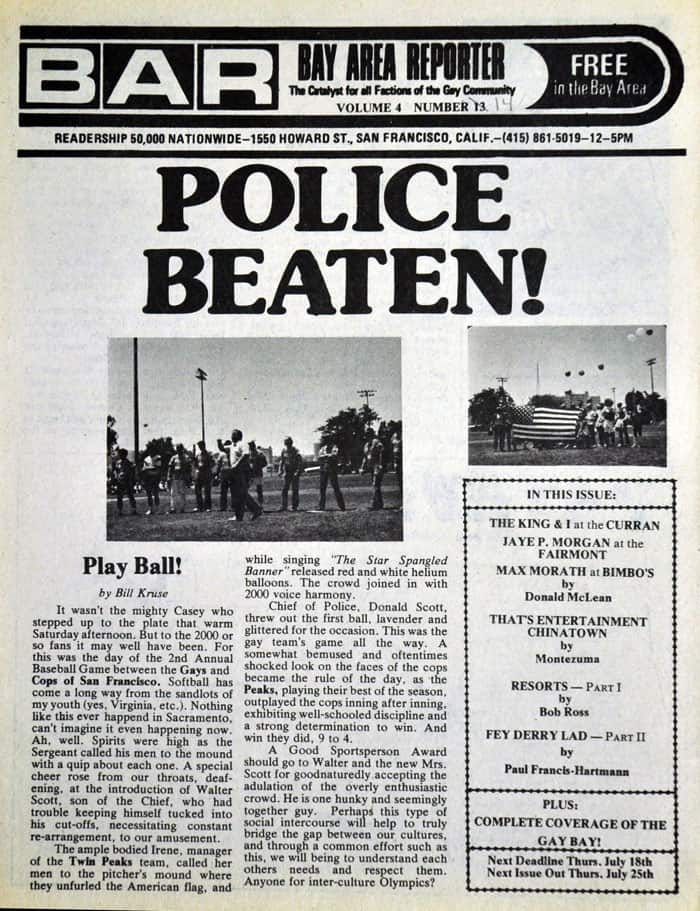 Bay Area Reporter July 11, 1974
The emerging gay softball leagues defeat the police league in a friendly game aimed to ease tensions between them.
It was the capitol of the gay world for a long while, undeniably. If you were queer and lived on that side of the Mississippi then that is where you headed, without a doubt. The money and the technology have tamped that down and there have been many noted events as tipping point — SOMA, Google Busses, the disappearing diners on Market Street that were not there before the emigration from the Midwest and have become other things since that has ebbed. Lonely men in the city, it seemed needed softball with the cops and chicken fried steak on the corner.