Published by
AFP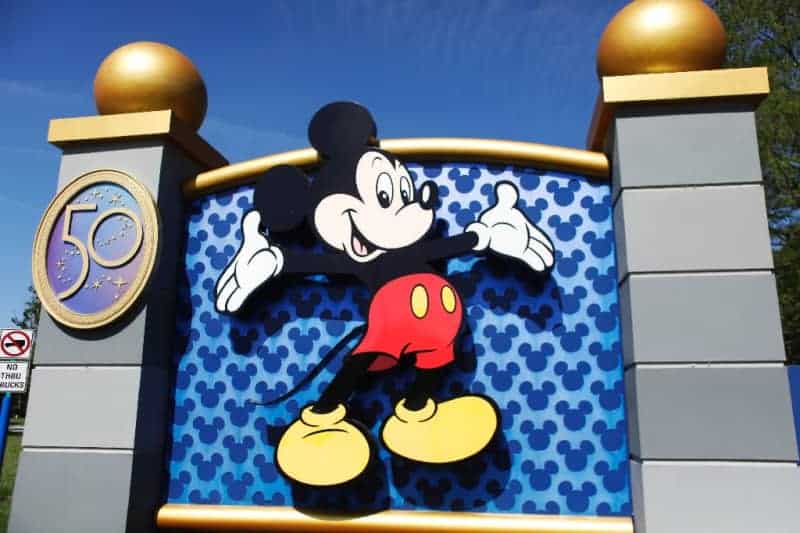 The entrance of Walt Disney World in Orlando, Florida: state lawmakers have introduced a bill to revoke Disney's special status as part of an ongoing spat with Governor Ron DeSantis over his 'Don't Say Gay' bill
Miami (AFP) – Florida lawmakers on Monday introduced a bill that would allow the state to take control of the area around Walt Disney World that has until now been controlled by the entertainment giant.
The move was the latest episode in a year-long dispute between the Republican administration of Governor Ron DeSantis and Disney, after the company criticized a law banning school lessons on sexual orientation.
Disney's special self-governing status was granted when the huge theme park was being built the 1960s. It gave Disney broad local management autonomy and exempted it from most state regulations. 
The new bill will be debated in the Florida House of Representatives this week before being sent to the Senate. 
It provides for the creation of a committee of five people, appointed by the governor and approved by the Senate, to take care of the administration of the zone once Disney's special statute is revoked. 
DeSantis, who is widely expected to run for the White House, signed a law in April last year, and which is due to come into effect in June this year, eliminating Disney's special status. 
Relations between DeSantis and Disney soured after Disney CEO Bob Chapek spoke out publicly against a law pushed by the governor prohibiting the teaching of subjects related to sexual orientation or gender identity in primary school.
Disney was initially silent about the law. But widespread criticism of the company, which employs more than 75,000 people in Florida, after it failed to publicly speak out eventually prompted Chapek to condemn it and suspend donations to state politicians. 
Disney's theme park near Orlando is among the most visited in the world and the Disney brand remains a favorite with Americans. 
With its special status, Disney guaranteed a number of essential public services such as garbage collection or water treatment. Some elected officials fear that revoking the status will result in Disney debts of around $2 billion being transferred to local governments surrounding the park.