Published by
BANG Showbiz English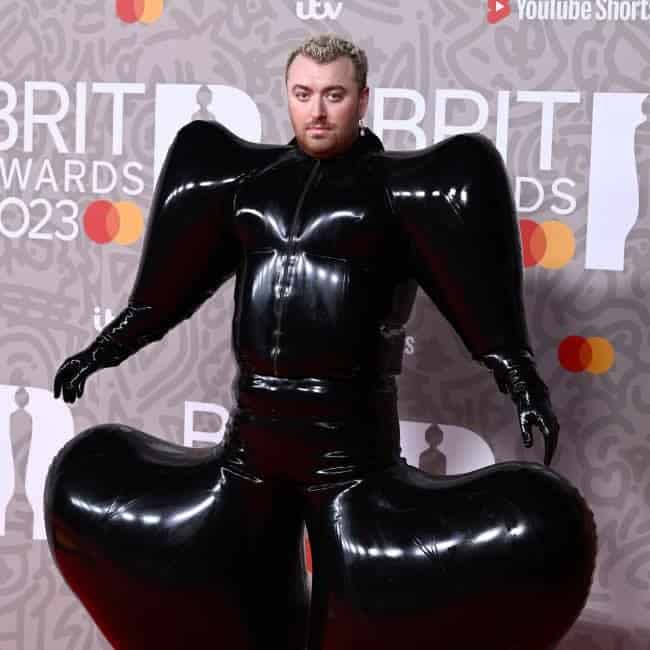 Sam Smith's look at the Brit Awards took 'four days" to make, says its creator.
The 'Unholy' hitmaker, 30, – who is non-binary and uses they/them pronouns – donned a campy latex number with inflated arms and legs to attend the ceremony on Saturday night (11.02.23) at the O2 Arena and it took a lot of work to bring the viral look to life.
Harri, the fashion designer who created Sam's look, revealed the extent of the craft needed to take it from page to reality while appearing on 'Good Morning Britain' on Monday (13.02.23).
Detailing how they got it into the car to the venue, he said: "They walked in it [inflated] all the way to the red carpet… I think they did a fantastic job."
After being asked if Sam relied on "talcum powder" to get into the garment, Harri explained it was custom made for the 'Latch' crooner.
"They put it on like a tailored suit, it's made for them."
Recently, Harri – whose real name is Harikrishnan Keezhathil Surendran Pillai – explained he was interested in collaborating with Sam after they received a barrage of "hate comments" including body shaming and homophobic abuse amid the release of his new music video and allegations it was "Satanic".
He said: "Sam was having a lot of hate comments recently after 'Unholy' about their body image.
"This is my take on celebrating [their] natural form and the beauty of being one's self. I wanted to create an image which people have never seen Sam in."